WSJ: Prosecutors examining wide array of possible charges in Giuliani probe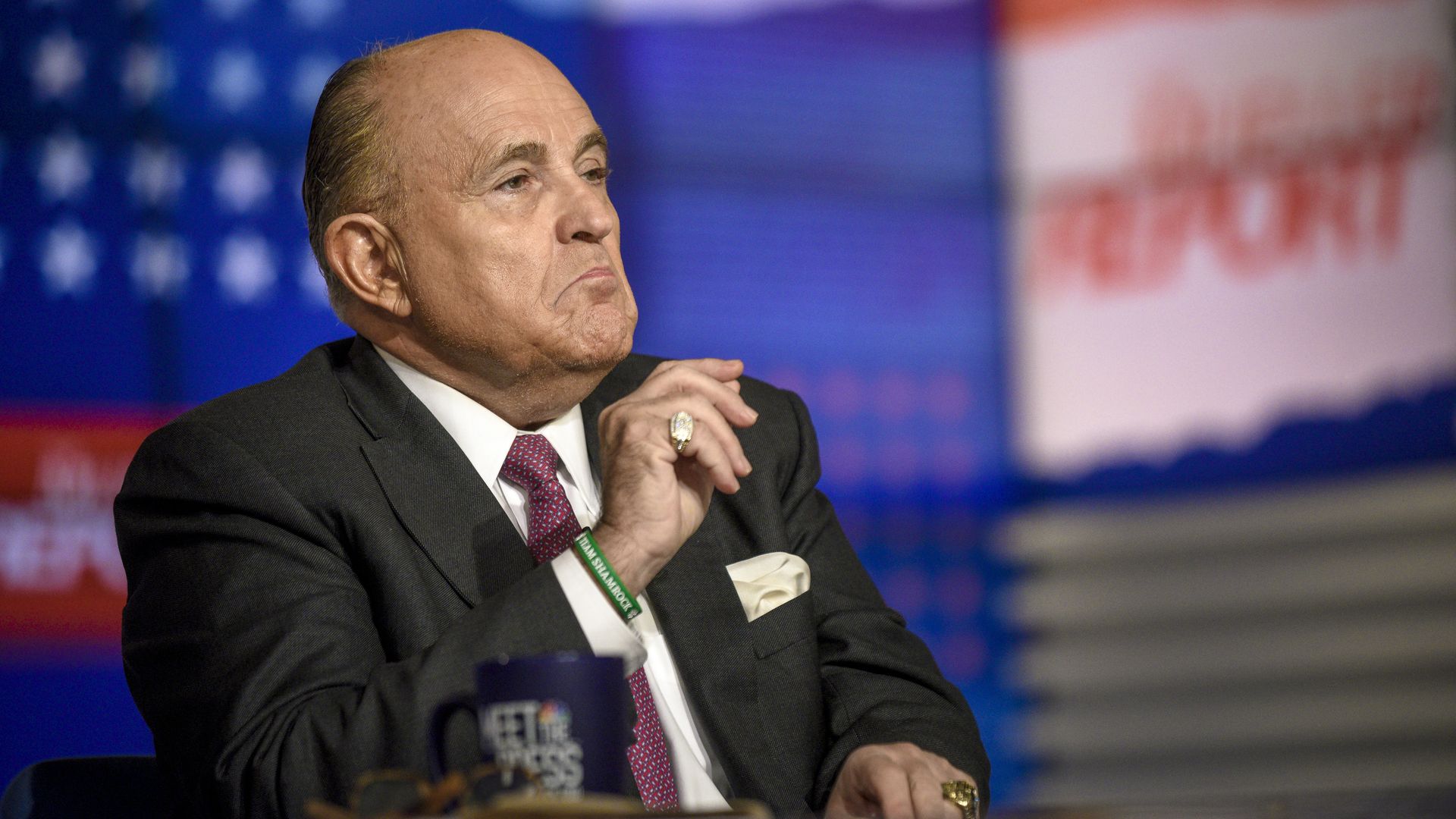 Subpoenas issued by federal prosecutors in recent weeks suggest a sweeping investigation is being conducted into Rudy Giuliani and his associates, with potential charges including obstruction of justice, fraud and money laundering, the Wall Street Journal first reported and the Washington Post confirmed.
What we know: Prosecutors have issued subpoenas seeking records and information related to Giuliani and two associates, Lev Parnas and Igor Fruman, who have already been indicted on campaign finance violations. The investigation is being led by the FBI and the Southern District of New York, the U.S. attorney's office that Giuliani once ran.
Giuliani has denied any wrongdoing. Parnas and Fruman have pleaded not guilty.
Prosecutors are also seeking information about the pro-Trump groups America First Action and America First Policies.
The subpoenas suggest that the following charges are being considered, according to the Journal.
Obstruction of justice
Money laundering
Conspiracy to defraud the United States
Making false statements to the federal government
Serving as an unregistered foreign agent
Donating funds from foreign nationals
Making contributions in a false name
Mail fraud
Wire fraud
The big picture: Giuliani, President Trump's personal lawyer, is a key figure in the House's impeachment inquiry due to allegations that he led a shadow campaign to pressure Ukraine to announce investigations into Trump's political rivals.
Parnas and Fruman helped introduce Giuliani to Ukrainian officials involved in promoting unsubstantiated allegations about Joe Biden and his son, as well as former U.S. Ambassador to Ukraine Marie Yovanovitch, who was removed from her post as a result.
At times, those efforts intersected with Parnas' and Fruman's business interests, per the Journal. Since being indicted, Parnas has signaled that he is willing to cooperate in the impeachment inquiry.
Go deeper:
Go deeper