What Mike Bloomberg is thinking as he kicks off his 2020 run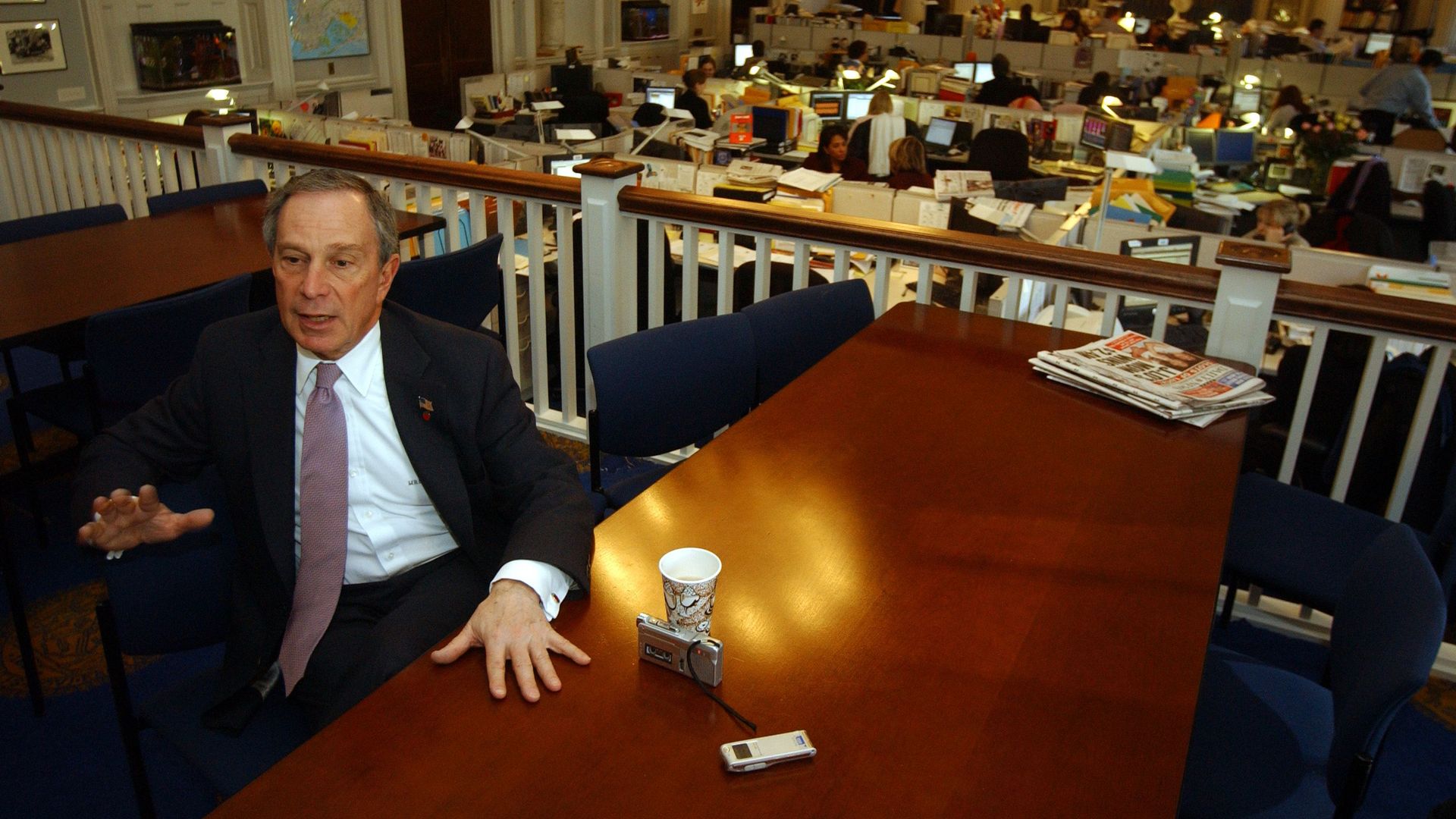 Ignoring early states and refusing donations, Michael Bloomberg is trying an unorthodox route to the Democratic nomination that's based on skipping the usual slog and running a national campaign against President Trump from Day 1.
The big picture: Polling shows a daunting road, but Bloomberg insiders tell Axios the 77-year-old billionaire calculates that he has room to grow rapidly, since his backstory as a businessman, philanthropist and successful New York mayor isn't well known.
Details: One of the tabs on Bloomberg's website, which went live yesterday, is "Getting Stuff Done." The plan is to show him as the antithesis of Trump: programmatic, disciplined, focused.
But voters want an emotional connection, one of Bloomberg's challenges.
First look ... Bloomberg today will announce a hot surrogate: journalist and author Tim O'Brien is becoming a senior adviser to the campaign, leaving his role as executive editor of Bloomberg Opinion.
The former N.Y. Times reporter and editor got to depose Trump after the mogul sued him in 2006 over O'Brien's biography, "TrumpNation: The Art of Being the Donald." The case was tossed in 2011.
From the forthcoming release: "O'Brien will advise the Bloomberg campaign on strategy, policy, and messaging, and serve as a surrogate."
Go deeper:
Go deeper