Trump reportedly stands down in fight for Navy SEAL Eddie Gallagher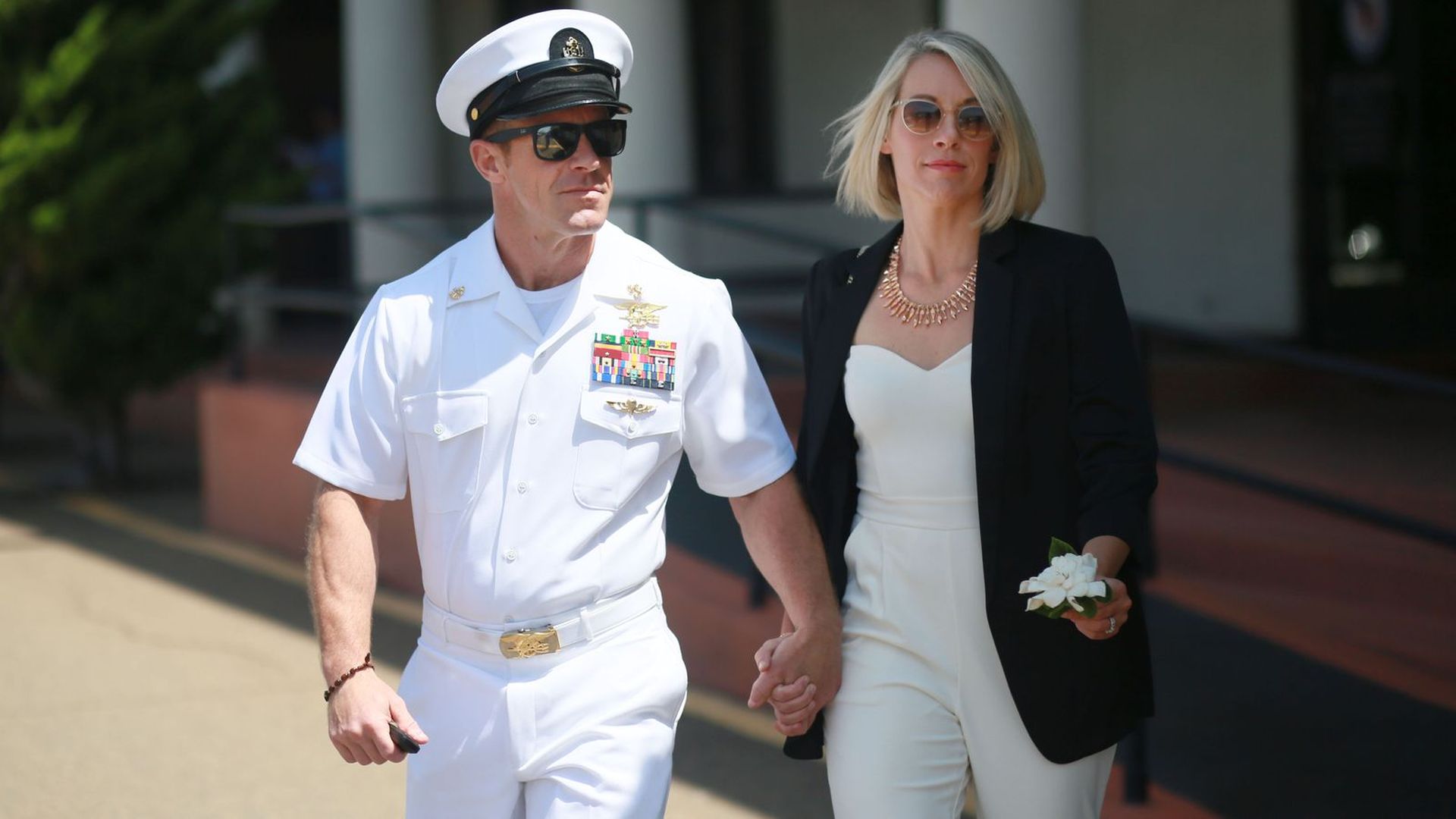 The Navy has been informed that the White House will not intervene to halt the SEALs from removing Chief Petty Officer Eddie Gallagher from their unit, AP reports.
The backstory: Secretary of the Navy Richard Spencer and the Navy SEALs' leading admiral Collin Green have threatened to resign or be fired if President Trump stops plans to expel Gallagher, the New York Times reported on Saturday.
Gallagher was acquitted of a murder charge in the stabbing death of an Islamic State militant captive, but a military jury convicted him of posing with the corpse while in Iraq in 2017.
Trump tweeted Thursday: "The Navy will NOT be taking away Warfighter and Navy Seal Eddie Gallagher's Trident Pin. This case was handled very badly from the beginning. Get back to business!"
Gallagher is a Fox News favorite and attacked Spencer and Green during a "Fox & Friends" appearance on Sunday morning.
"This is all about ego and retaliation. This has nothing to do with good order and discipline. They could have taken my trident at any time they wanted. Now they're trying to take it after the president restored my rank. And after we just filed an I.G. exposing all of the corruption that's been going on during my case, starting with crying Craig Miller all the way up to Admiral Green. And just recently, we've come up with more evidence that we'll be exposing next week that the secretary of the Navy was actually meddling in my case and trying to get organizations not to support me while I was incarcerated."
— Eddie Gallagher
Why it matters: Many at the Pentagon think Trump's intervention could undermine military discipline.
The Navy secretary said yesterday on the sidelines of a security forum in Canada, per AP: "I need a formal order to act. ... I don't interpret [Trump's tweets] as a formal order."
Spencer told reporters that he has not threatened to resign.
Go deeper:
Go deeper