Newly published documents reveal contact between Giuliani and Pompeo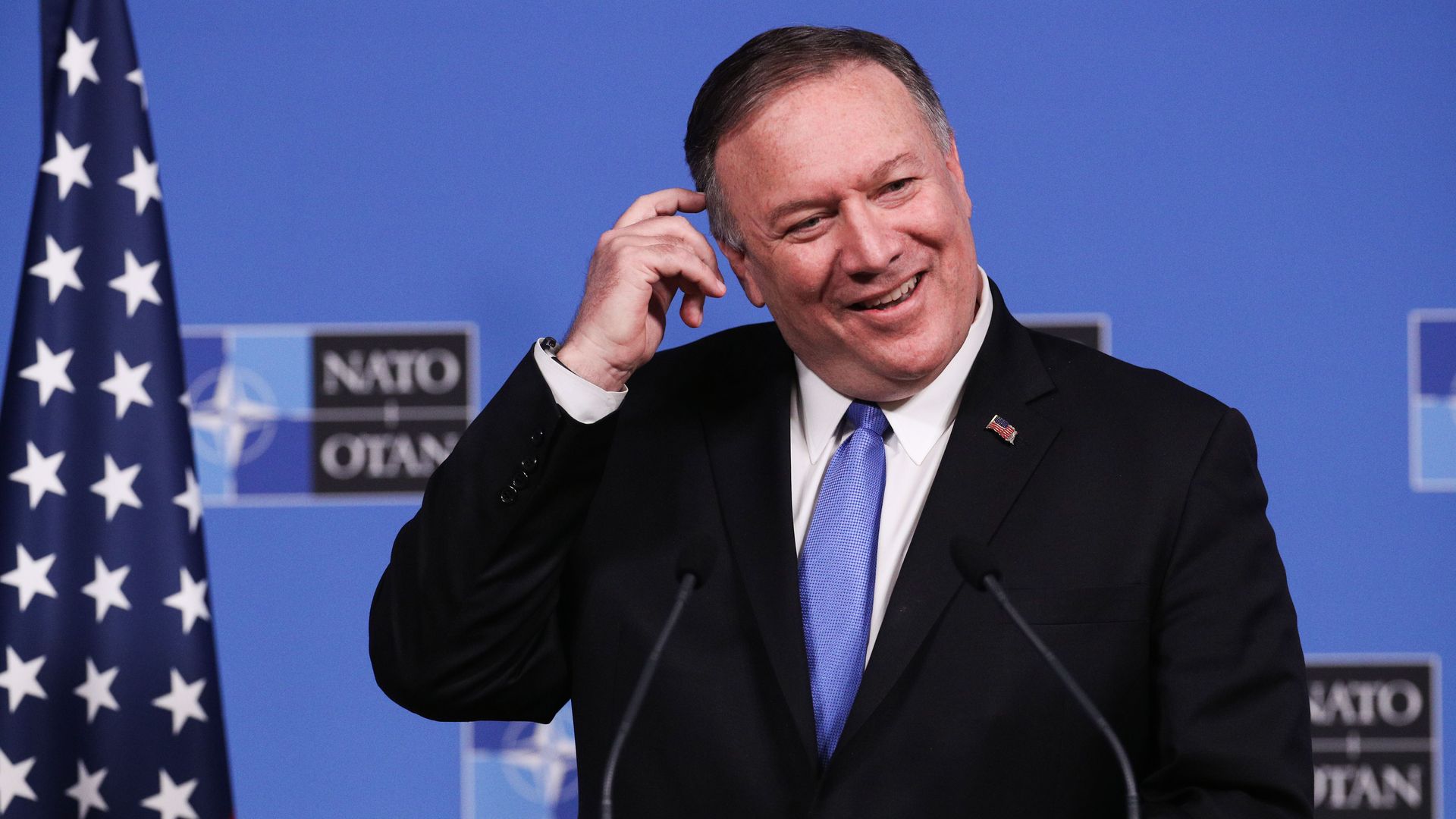 Ethics watchdog American Oversight published a trove of State Department documents on Friday night that the group says present a "paper trail" between Rudy Giuliani and Secretary of State Mike Pompeo, and that the two were in contact as early as March.
Why it matters: The documented interactions between Pompeo and Giuliani further link Pompeo to the impeachment inquiry of President Trump and validate the public testimony of European Union Ambassador Gordon Sondland, who claimed this week that senior administration officials were aware of efforts to dig up dirt on former Vice President Joe Biden.
What we know: The 100-page cache, released in response to a Freedom of Information Act lawsuit, claims calls took place on March 26 and March 29, both before and after Giuliani shared claims against the Biden family with Pompeo. The second conversation was facilitated by Trump's then-personal assistant Madeleine Westerhout.
In October, Giuliani told NBC News that on March 28, he delivered documents "directly to the Secretary of State," with allegations against Biden and former Ukraine ambassador Marie Yovanovitch, who was ousted in May.
A source with knowledge of Pompeo's discussions told Axios he never promised Giuliani that he'd investigate the documents that the State Department's inspector general shared with Congress — or anything related to Ukraine.
Some of the documents released Friday night mirror those the State Department inspector general gave to Congress.
There remains no evidence of wrongdoing by either Biden.
Of note: The documents also indicate Rep. Devin Nunes (R-Calif.), the ranking member of the Intelligence Committee and a fervent defender of Trump's, was in Pompeo's call log on March 31.
Go deeper:
Go deeper