Memorial dedicated to El Paso shooting victims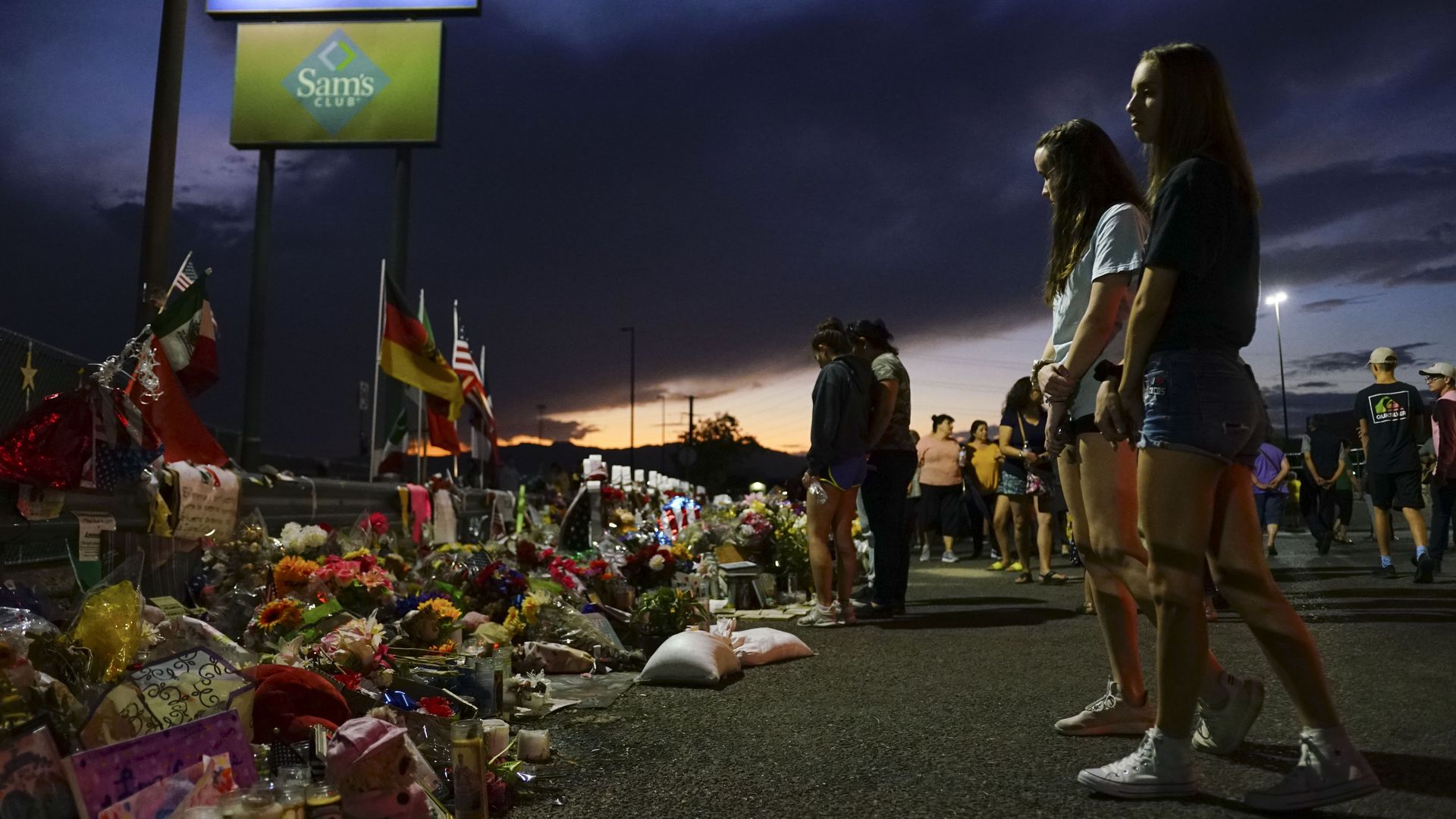 A 30-foot memorial was unveiled on Saturday at a public dedication ceremony for the El Paso Walmart mass shooting victims, ABC News reports.
Details: The memorial, named "Grand Candela", consists of 22 individual aluminum arcs that are grouped together and illuminated to resemble a candle. The arcs on the permanent monument represent the 22 people who died in the attack.
What they're saying:
"Nothing will erase the pain of August third. The memory of that will stay with us forever ... For many of those gathered here today, August third will be remembered as the day they lost loved ones,"
— Todd Peterson, Walmart regional manager who oversees the El Paso store, to a crowd at the ceremony
Go deeper: El Paso Walmart set to reopen more than 3 months after mass shooting
Go deeper