Wayne Messam suspends 2020 presidential campaign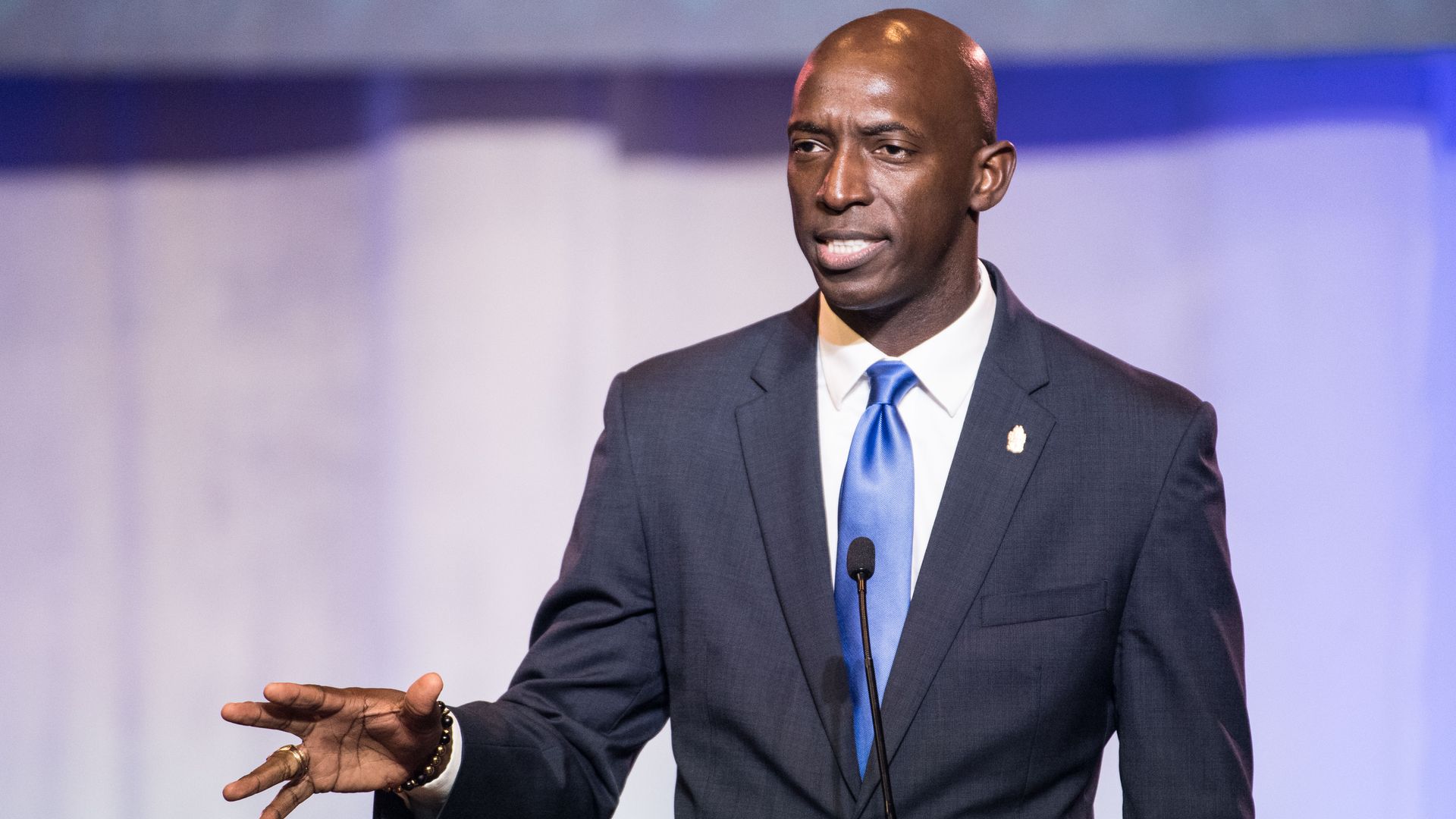 Miramar Mayor Wayne Messam (D-Fla.) announced on Wednesday that he is dropping out of the 2020 presidential race.
The big picture: Messam got into the race after Southbend, Ind. Mayor Pete Buttigieg's announcement, however, the small-town Florida mayor failed to gain the momentum that Buttigieg's campaign achieved. Messam did not make it on to any debate stage and struggled to see significant gains in polling.
Messam is Miramar's first black mayor, the owner of a construction company, a former college football player and the son of a Jamaican sugarcane worker.
Messam raised $15,311.86 and had $18,011.12 cash on hand, according to his campaign's Federal Election Commission filing in Q3.
Of note: Messam faced controversy early on when staffers began to exit his campaign, claiming his wife consolidated the campaign's finances and refused to cut checks, the Miami New Times reported.
What he's saying:
"Despite not getting the same early media exposure as other candidates were freely given and transferring millions of dollars from existing federal campaign accounts as many of the candidates did, my campaign shocked many by being recognized as a credible candidate, registering in polls in early states, nearly making the first debate and polling just behind the top four candidates in my battle ground state of Florida in a recent Florida Atlantic University Poll. In the end, it was not enough to continue this current race as a candidate."
— Wayne Messam said
Go deeper: 2020 presidential election: Track which candidates are running
Go deeper