Buttigieg with 9-point lead in new Iowa poll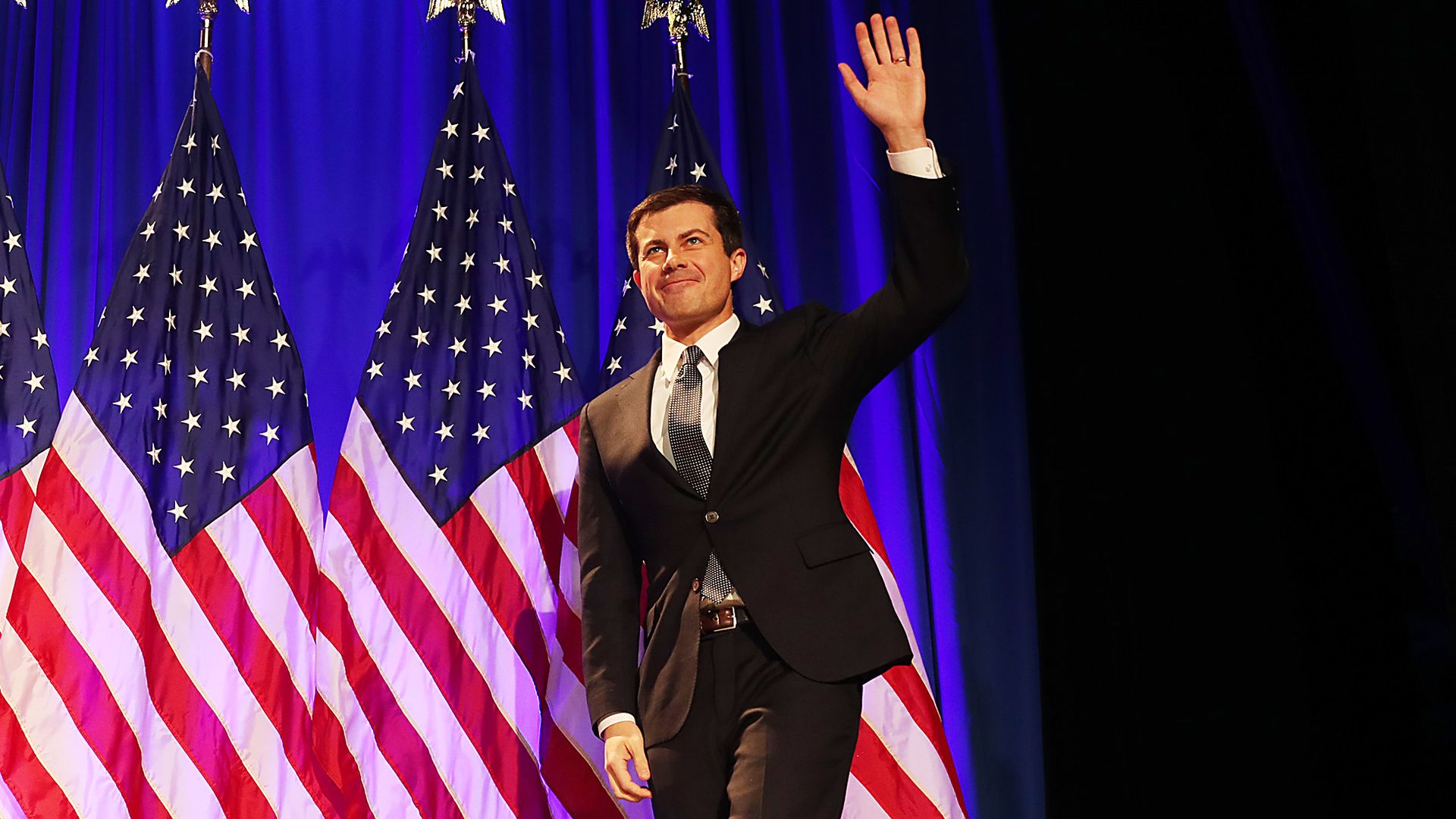 Presidential hopeful and South Bend, Indiana, Mayor Pete Buttigieg has soared to the top of the latest Des Moines Register/CNN/Mediacom Iowa Poll of 2020 Democratic candidates, released Saturday evening.
The big picture: He's the first choice for 25% of Democratic caucus-goers polled in the latest survey — with a 9-point lead over his closest rival, Sen. Elizabeth Warren. Buttigieg also topped a Monmouth University poll released Tuesday, where he's the favored candidate among 22% of those surveyed.
Between the lines: Buttigieg's surge comes on the back of significant "investment of time and money in Iowa," reports CNN, which notes that he's spent the past few months building "one of the largest on-the-ground operations in the state, supplemented by a robust advertising campaign and strong public appearances."
Worth noting: While former Vice President Joe Biden has continued to slip in the poll that he thrice led at the start of the 2020 caucus cycle, he's still regarded by those surveyed as the candidate who's "almost certain to beat" President Trump (25%).
By the numbers: The results from Des Moines Register/CNN/Mediacom Iowa Poll:
Buttigieg: 25%
Warren: 16%
Biden: 15%
Sen. Bernie Sanders: 15%
Sen. Amy Klobuchar: 6%
Sen. Cory Booker: 3%
Rep. Tulsi Gabbard: 3%
Sen. Kamala Harris: 3%
Tom Steyer: 3%
Entrepreneur Andrew Yang: 3%
Former New York City Mayor Mike Bloomberg: 2%
All other candidates received 1% or less
Read the full poll results:
Go deeper: Pete Buttigieg on the issues, in under 500 words
Editor's note: This article has been updated with new details throughout.
Go deeper