Bloomberg apologizes for controversial "stop-and-frisk" policing practices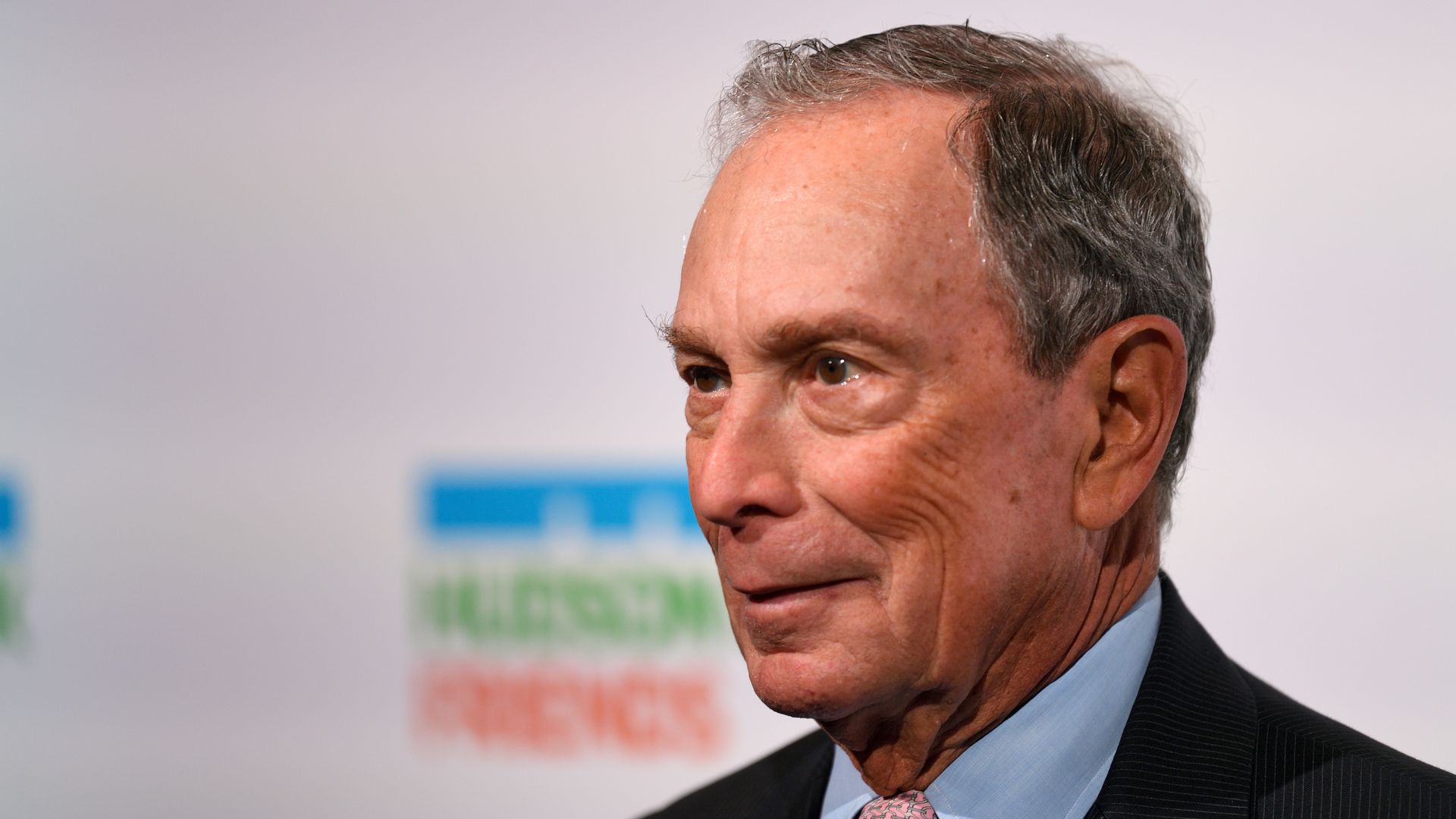 Former New York City Mayor Mike Bloomberg apologized at a black megachurch in Brooklyn on Sunday for implementing aggressive "stop-and-frisk" policing practices that disproportionately targeted black and Latino people across the city, the New York Times reports.
Why it matters: Bloomberg's speech was his first since he filed paperwork to enter the 2020 presidential primary in Alabama, with the comments marking a surprising reversal on a core policy of the former mayor's tenure. Bloomberg in the past has strongly defended stop-and-frisk, which allowed police officers to stop and search anyone they suspected of a crime.
What they're saying:
"Over time, I've come to understand something that I long struggled to admit to myself: I got something important wrong. I got something important really wrong. I didn't understand that back then, the full impact that stops were having on the black and Latino communities. I was totally focused on saving lives — but as we know: good intentions aren't good enough."
— Bloomberg said in
the speech
Between the lines: Analysts have long believed that Bloomberg's policing record could complicate a presidential bid, according to Politico. Bloomberg defended stop-and-frisk even after a federal judge found in 2013 that it was unconstitutional. The Times notes that crime has continued to drop even in the years after the practice was ended.
The big picture: With Bloomberg's 2020 decision "days" away, sources close to Bloomberg told Axios' Mike Allen and Jim VandeHei that his formal announcement is contingent on whether polling shows a convincing path to victory.
A Des Moines Register/CNN/Mediacom Iowa Poll released Saturday has Bloomberg's "unfavorable" rating with likely 2020 Democratic caucusgoers at 58%, up 20 points since March. Just 19% of caucusgoers said they have a very "favorable" view of Bloomberg.
Go deeper
Go deeper