Roger Stone arrived with a Bible, left with a conviction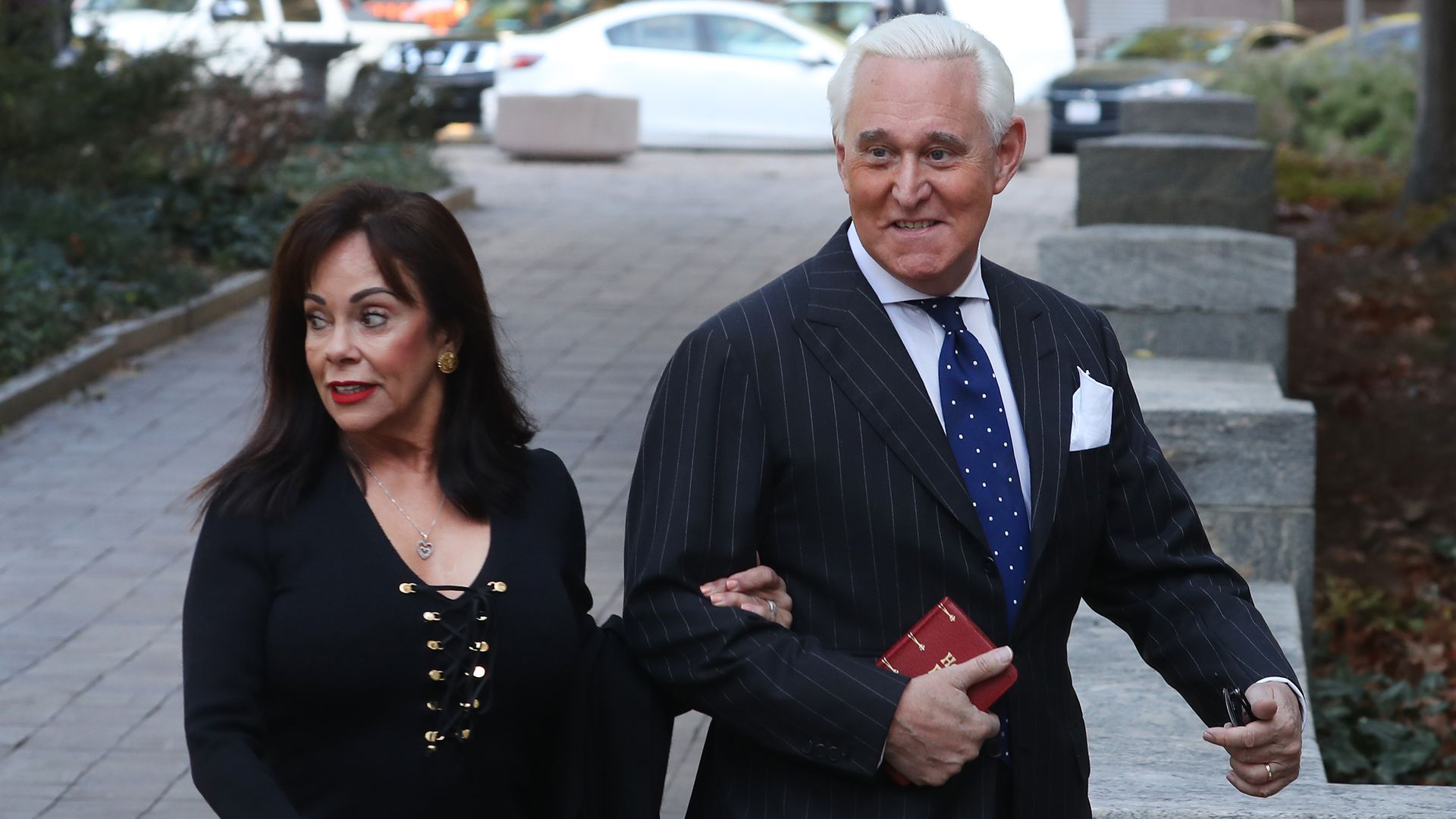 Former Trump campaign adviser Roger Stone held a Bible as he arrived at the federal courthouse in Washington on Friday.
The intrigue: Hours later, the self-proclaimed "dirty trickster" was convicted on all charges — guilty of seven counts of lying to Congress, obstruction and witness tampering, Reuters reports.
The judge set sentencing for Feb. 6, and rejected a prosecution bid to have Stone jailed until then.
President Trump tweeted:
"So they now convict Roger Stone of lying and want to jail him for many years to come. Well, what about Crooked Hillary, Comey, Strzok, Page, McCabe, Brennan, Clapper, Shifty Schiff, Ohr & Nellie, Steele & all of the others, including even Mueller himself? Didn't they lie?"
Go deeper: Roger Stone found guilty on all counts
Go deeper