U.S. budget gap hits $134.5 billion, up 34% in a year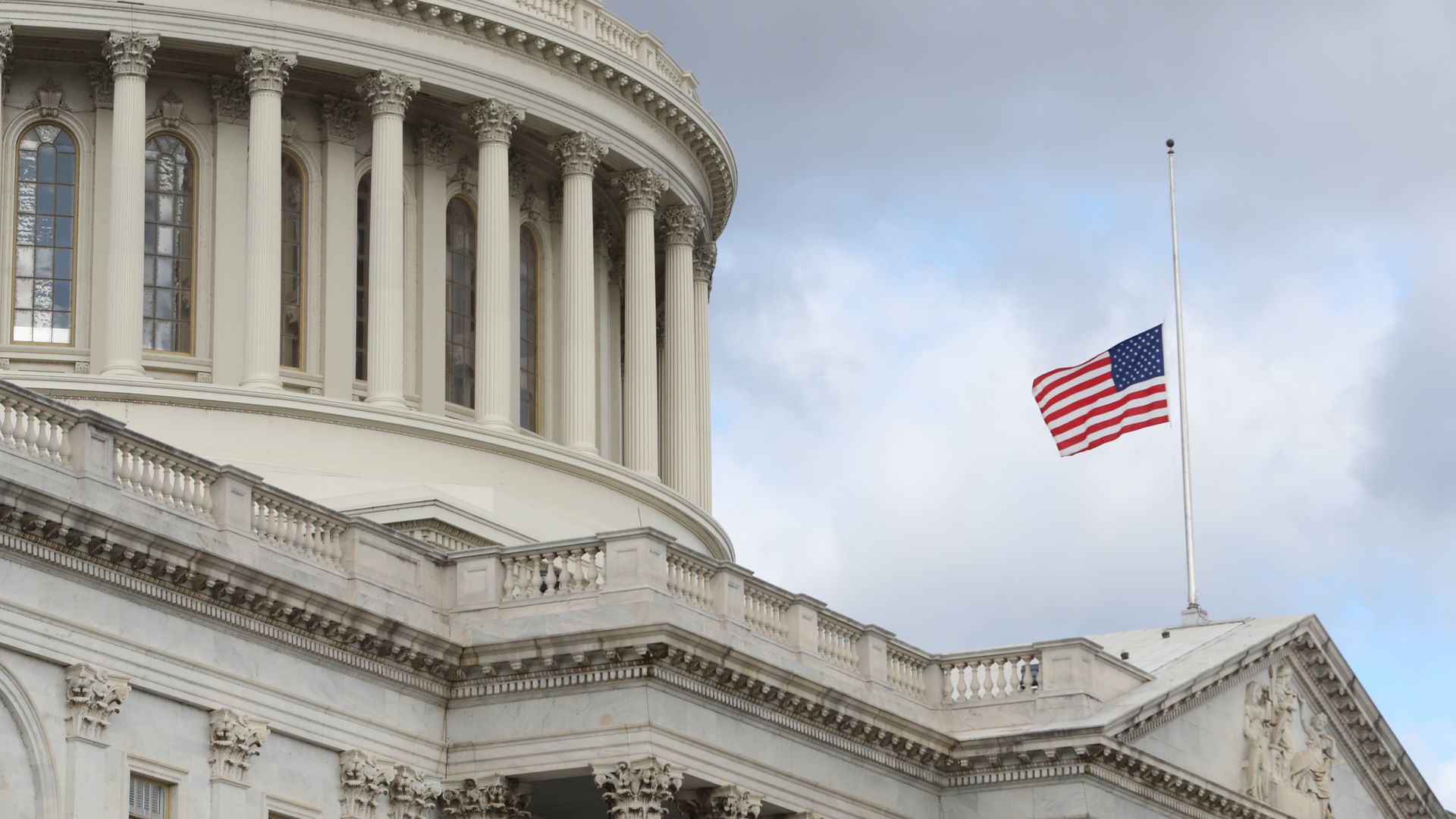 The U.S. budget gap grew to $134.5 billion in October, up roughly $34% from the same time last year, Bloomberg reports.
The big picture: The federal government ended the 2019 fiscal year with the biggest deficit — $984.4 billion — we've seen in seven years. The widening gap comes as a result of continued spending increases and dwindling receipts. The deficit marks the largest October shortfall since 2015. Income also dropped by 2.8% last month from a year earlier.
Federal Reserve Chairman Jerome Powell warned Congress on Wednesday the "federal budget is on an unsustainable path" and suggested that if not addressed, the deficit could hinder Congress' ability to fend off future recession.
The Congressional Budget Office estimated an October deficit of $133 billion as of last week.
The Treasury predicts the federal deficit will top $1 trillion during the 2020 and 2021 fiscal years. The new fiscal year begins each October.
Reality check: The trillion-dollar deficit projections stand in stark contrast to President Trump's 2016 campaign promises that he would eliminate deficits with spending cuts and growth in revenues from a stronger economy, writes AP.
Go deeper:
Go deeper