The NBA's tough choice in the "Big Two" era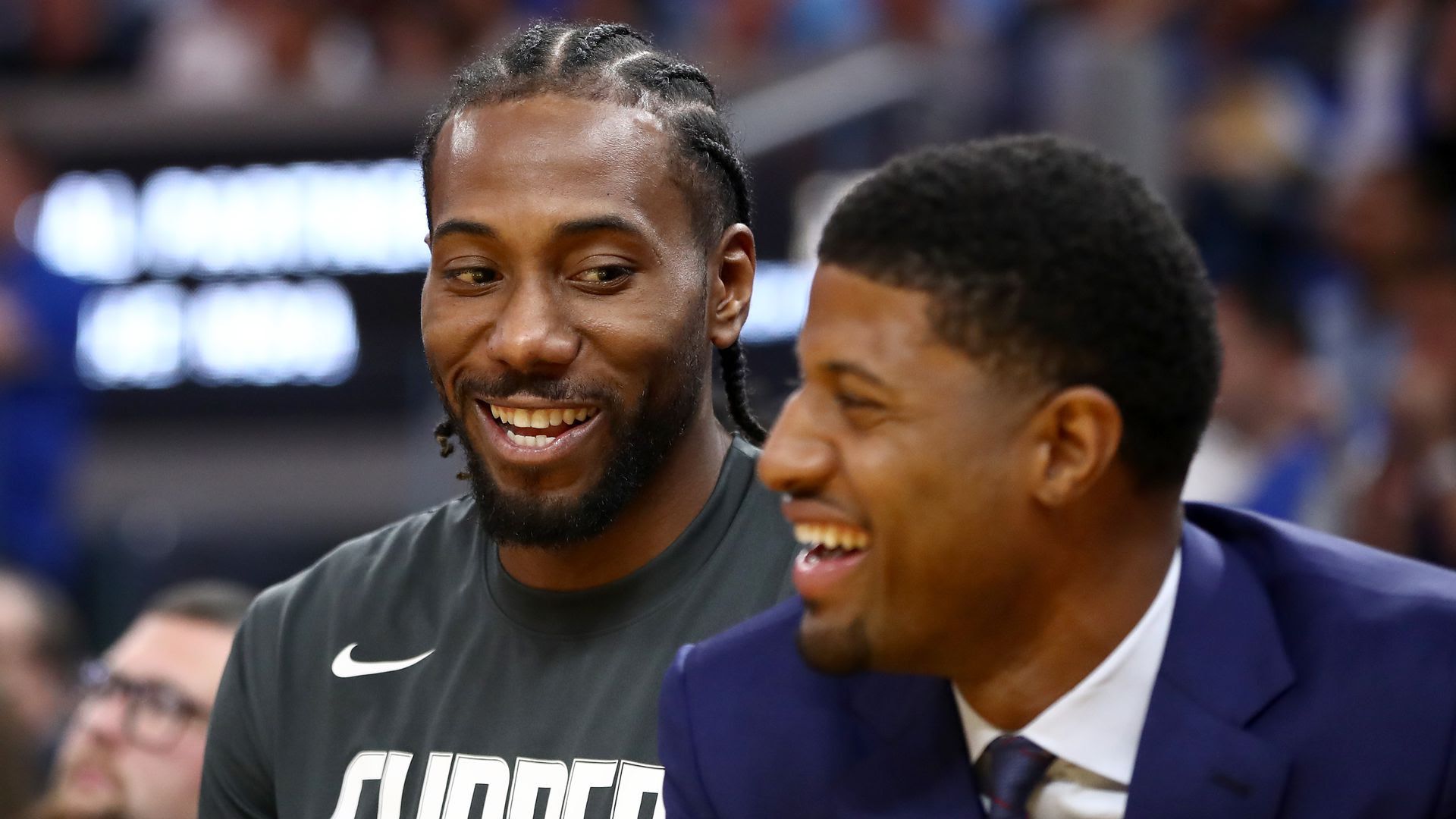 As the league's top teams move away from a "Big Three" structure to one defined by "Big Twos," they're faced with a decision.
The choice: Stagger the two stars' minutes to maximize the amount of time at least one of them is on the floor — or play them together as much as possible to maximize the amount of time they're both on the floor.
How it's playing out:
The staggerers: Through last weekend, the Rockets hadn't played a single non-garbage-time minute without one of Russell Westbrook or James Harden on the floor, and the Lakers had played 96% of their non-garbage-time possessions with at least one of LeBron James or Anthony Davis, per The Ringer.
The non-staggerers: Through last weekend, Portland's Damian Lillard and C.J. McCollum had shared 83.9% of their minutes, and San Antonio's DeMar DeRozan and LaMarcus Aldridge (if you consider them a true "Big Two") were even higher at 86.9%.
The backdrop: "Staggering is a strikingly new approach," writes The Ringer's Zach Kram. On average, the highest-scoring duos this century played 83% of their minutes together, and Westbrook and Kevin Durant were up near 90% in Oklahoma City.
What to watch: We'll get our first glimpse of the Clippers' "Big Two" tonight, with Paul George expected to make his long-awaited debut against the Pelicans.
Oh wait, never mind: The Clippers played the Rockets last night, so Kawhi Leonard (load management) probably won't suit up tonight. (I get it, but come on man, this stinks).
Go deeper:
Go deeper