Updated Nov 14, 2019 -

World
Israel-Gaza ceasefire begins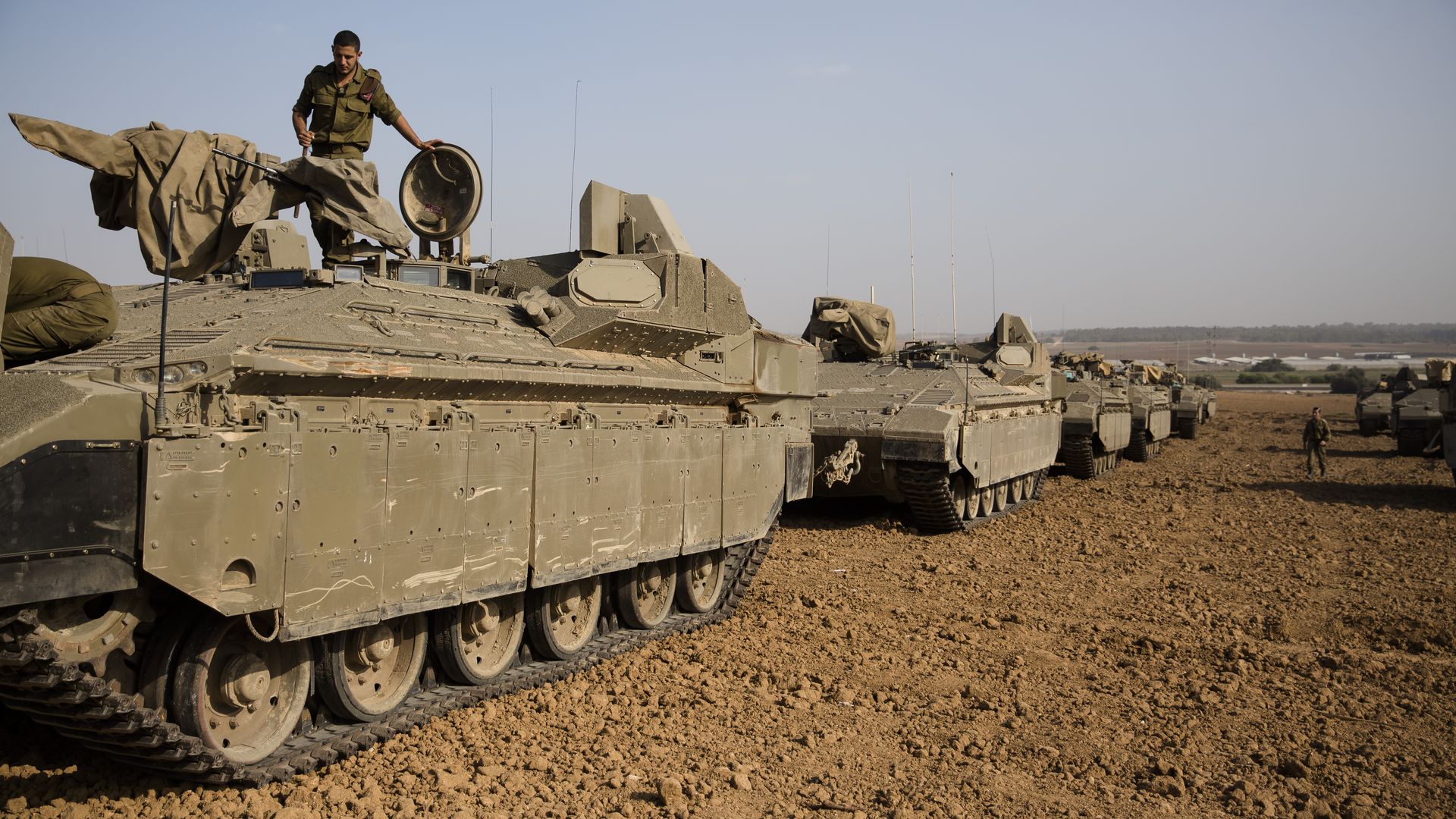 Israeli and Palestinian officials reached a ceasefire on Thursday following days of deadly cross-border fighting that began after Israel killed a senior Palestinian Islamic Jihad (PIJ) commander in an airstrike.
The latest: An Israel Defense Forces (IDF) spokesman confirmed the ceasefire in Gaza had come into effect. Israeli officials said earlier that forces had "achieved all the goals of its military operation."
Israel didn't concede anything to the Islamic Jihad and that developments on the ground in Gaza will determine if the ceasefire holds, officials said earlier. "There is no change in policy — whoever tries to attack us will be hit," they said.
Israel's goal was to create division between the PIJ and Hamas so that the latter would not join the fighting — and this was achieved, the IDF spokesman said.
The codename Israel gave the operation against the Islamic Jihad was "black belt," he said, and the operation and killing of PIJ commander Baha Abu al-Ata on Tuesday had surprised the terror organization.
The timing of the operation was determined due to a window that was created with no threats for possible Iranian attacks from Syria, the spokesman said.
What they're saying: UN envoy Nickolay Mladenov, who was involved in the ceasefire mediation said Thursday morning that Egypt and the United Nations "worked hard to prevent the most dangerous escalation in and around Gaza from leading to war."
Mladenov added that the coming hours and days will be critical. "All must show maximum restraint and do their part to prevent bloodshed. The Middle East does not need more wars," he said.
The big picture: The fighting erupted after Israel killed the PIJ commander Abu al-Ata early on Tuesday. A total of 34 people were killed in Gaza, 20 of them Islamic Jihad operatives, official figures show.
Go deeper: Tensions rise after Israeli airstrike kills Islamic Jihad leader in Gaza
Editor's note: This article has been updated with new details throughout.
Go deeper