Age to purchase tobacco, e-cigarettes raised to 21 in New York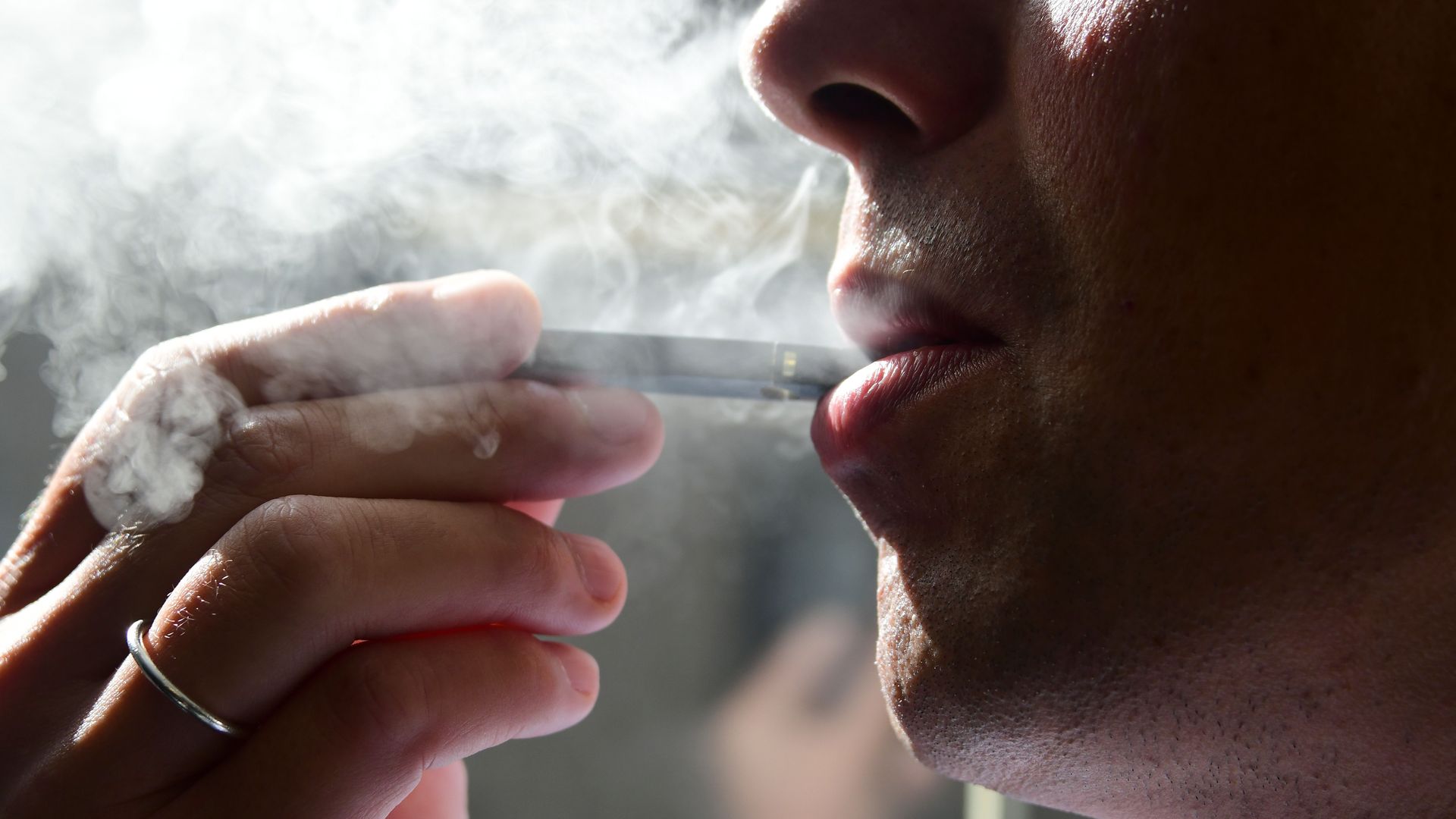 As of Wednesday, the legal age to purchase tobacco and electronic cigarettes in the state of New York has gone up from 18 to 21 years old, NBC 4 reports.
Background: New York Gov. Andrew Cuomo signed the bill into law this summer in an attempt to curtail health threats associated with the use of tobacco products. The Health Department and New York State Police will perform undercover retail checks to determine where vaping products are sold to underage youth, according to a press release cited by CNN.
The big picture: Smoking, specifically via vape products, has been under attack in recent months as the medical community scurries to learn more about illnesses affecting e-cigarette users. There are 39 reported deaths related to vape products and over 2,000 reported cases of the mysterious illness.
Federal health officials recently identified vitamin E acetate as a potential culprit for the illness. The substance has been found in the lung fluids of 29 patients suffering from the sickness.
Between the lines: Vaping concerns have largely focused on young people. Whereas cigarette smoking was in decline for teens and young adults, vaping has surged in popularity — particularly with flavored liquids.
The New York Department of Health reports that nearly 40% of high school seniors are using e-cigarettes, while 27% of the state's high schoolers are vaping.
Cuomo has pushed to ban flavored e-cigs, but a state appellate court blocked New York's ban on all flavored electronic cigarettes the first week of October.
Go deeper:
Go deeper