Mick Mulvaney will not sue to block impeachment inquiry subpoena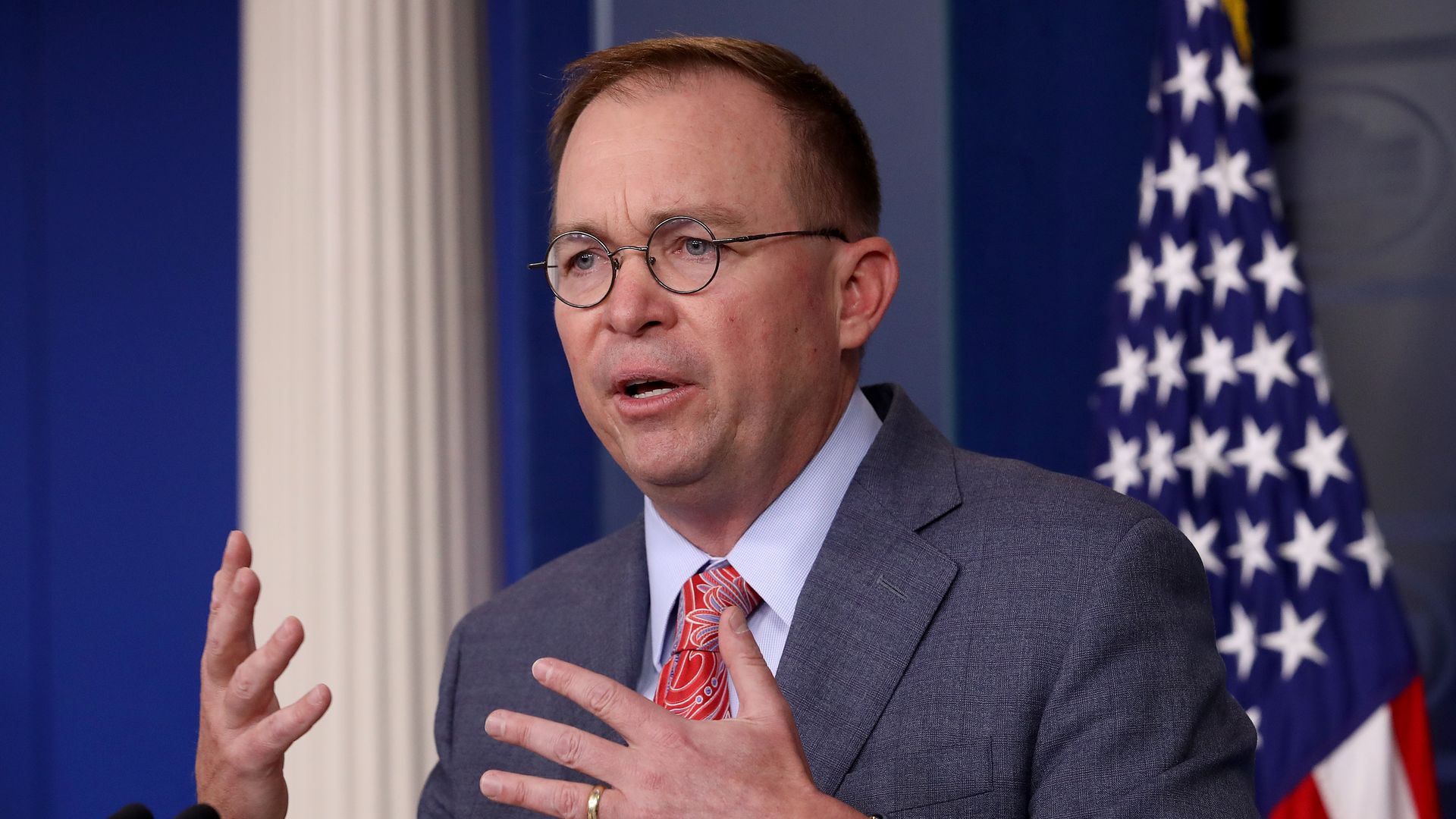 Acting White House chief of staff Mick Mulvaney said in a court filing Tuesday that he will not file suit to block a subpoena from House impeachment investigators, and will instead refuse to cooperate at the direction of President Trump and the Justice Department.
The big picture: Mulvaney had previously sought to join a lawsuit brought by former deputy national security adviser Charles Kupperman, who has asked a judge to rule whether he should comply with a House subpoena or an order from the president.
House Democrats dropped the subpoena for Kupperman last week, arguing that even if Kupperman's lawsuit is dismissed, the decision would be delayed by a prolonged court process.
They have also indicated that they will not pursue litigation to enforce a subpoena for Kupperman's former boss, John Bolton, and will instead use his and other officials' refusal to cooperate as evidence of White House obstruction.
Go deeper: Official testifies Mulvaney coordinated plan to push Ukraine for Biden investigations
Go deeper