Juul's $1 billion recovery plan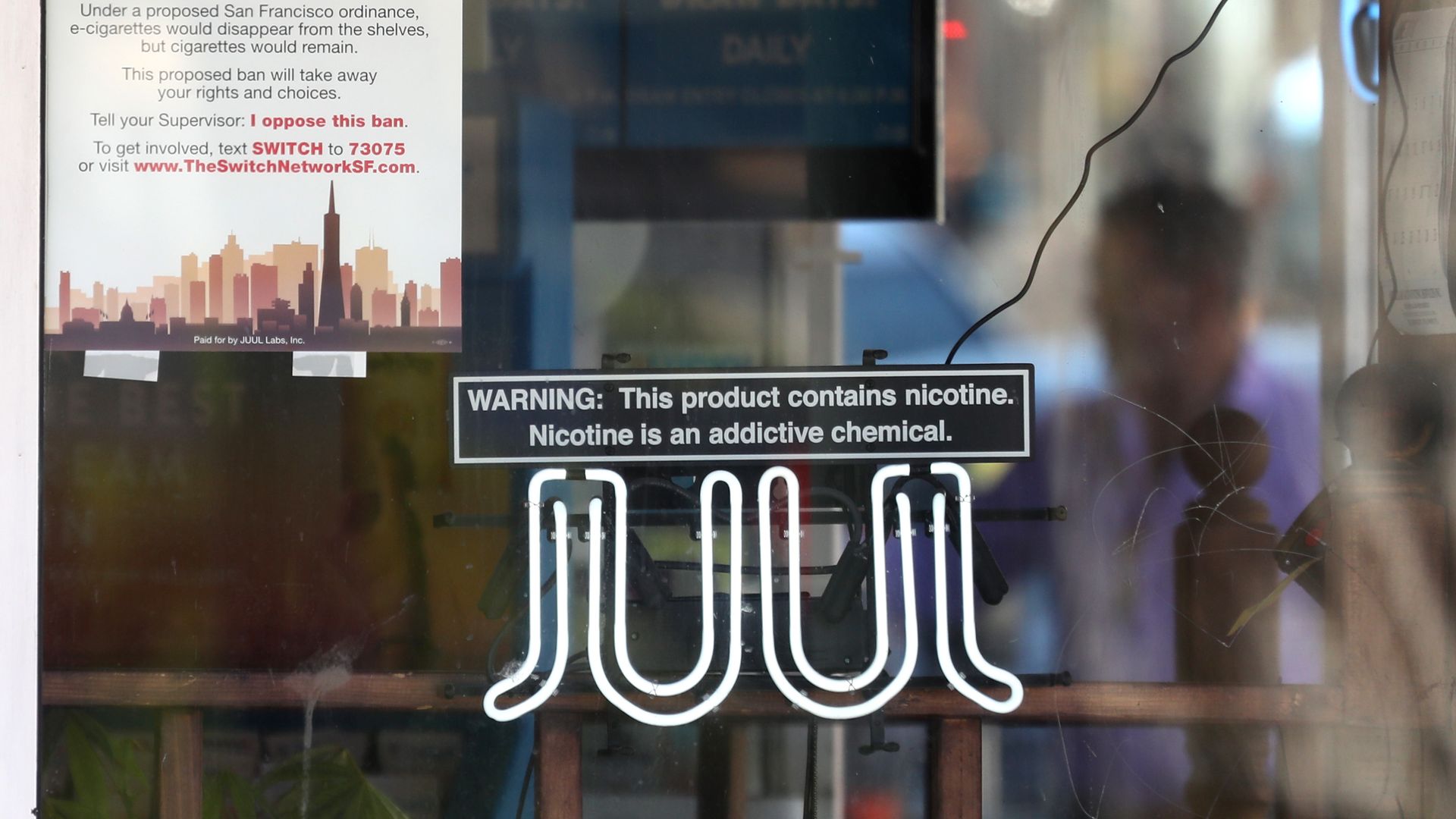 Juul Labs' new CEO, K.C. Crosthwaite, who joined the company in September, is moving quickly to try to reposition the company amid an onslaught of regulatory, research and business setbacks, a Juul official tells Axios.
Why it matters: The company will unveil Tuesday its plan to cut nearly $1 billion next year, including cuts to marketing and government affairs.
Starting today, Juul will lay off about 650 of its 4,051 employees (16%), across most departments and countries, per the company official.
The plan's key elements: "Earning trust by reducing and preventing underage use, investing in scientific research ... and expanding our commitment to develop new technology to reduce youth usage."
What the company did earlier: "Limited product we sell in the U.S. to just Tobacco and Menthol ... Suspended all broadcast, print, and digital product advertising in the U.S. ... Ceased active support of Proposition C in San Francisco."
Crosthwaite said: "As the vapor category undergoes a necessary reset, this reorganization will help JUUL Labs focus on reducing underage use, investing in scientific research, and creating new technologies while earning a license to operate in the U.S. and around the world."
Go deeper:
Go deeper