Tensions rise after Israeli airstrike kills Islamic Jihad leader in Gaza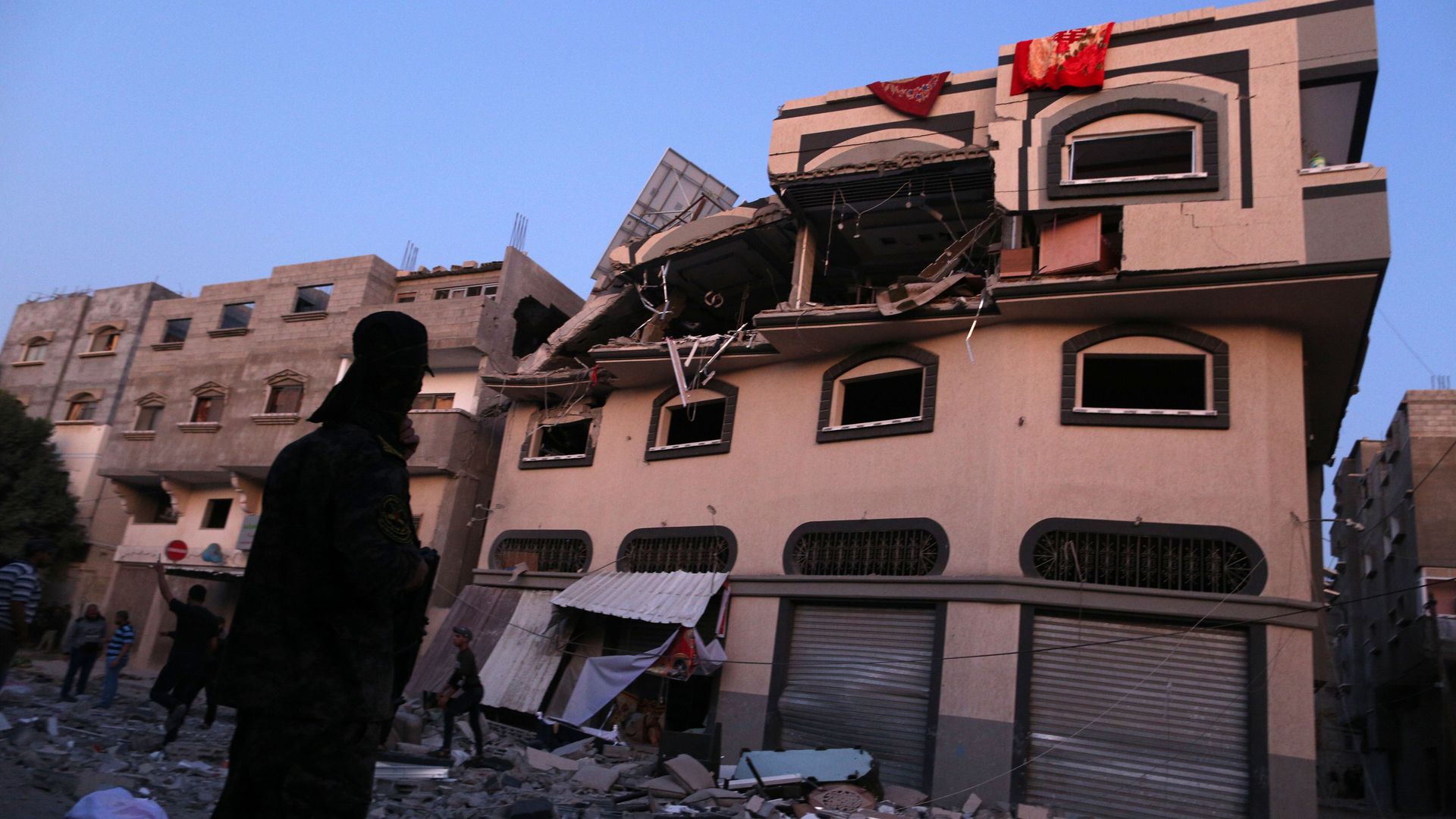 There was a major escalation in Gaza overnight after Israel killed a senior Palestinian Islamic Jihad (PIJ) commander in an airstrike early Tuesday. In retaliation, the PIJ launched dozens of rockets on cities in southern and central Israel including Tel Aviv.
Why it matters: This is the first time in several years that Israel engaged in targeted killing against a senior commander in one of the terror organizations in Gaza. Israeli officials believe the situation will further escalate in the next few hours and several days of fighting in Gaza is expected.
The Israeli security cabinet convenes Tuesday morning to discuss the escalation.
The incident could well have an influence on negotiations over the formation of Israel's new government.
What's happening: The airstrike in Gaza that killed the PIJ commander Baha Abu al-Ata took place about 4:30 a.m. Israel time. Abu al-Ata was in an apartment in a building in Gaza. The Israeli Prime Minister's office said in a statement he was "responsible for many terrorist attacks and the firing of rockets at Israel in recent months and had intended to carry out imminent attacks."
A second airstrike took place on a Damascus house belonging to another senior PIJ official, Akram Ajuri, shortly after the Israeli airstrike in Gaza.
Ajuri's son was killed in the strike, Syrian sources say. The Syrian government claimed Israel was behind the airstrike. Israeli officials refrained from commenting.
The big picture: The airstrike on Abu al-Ata was approved 10 days ago by the security cabinet, Israeli officials say. Since then Abu al-Ata was under the surveillance of Israel's intelligence agencies.
The PIJ leader surrounded himself with women and children over the past few days and was targeted only when he was alone so that no civilians will be killed, Israeli officials say.  
Go deeper