EU court rules products from Israeli settlements must be labeled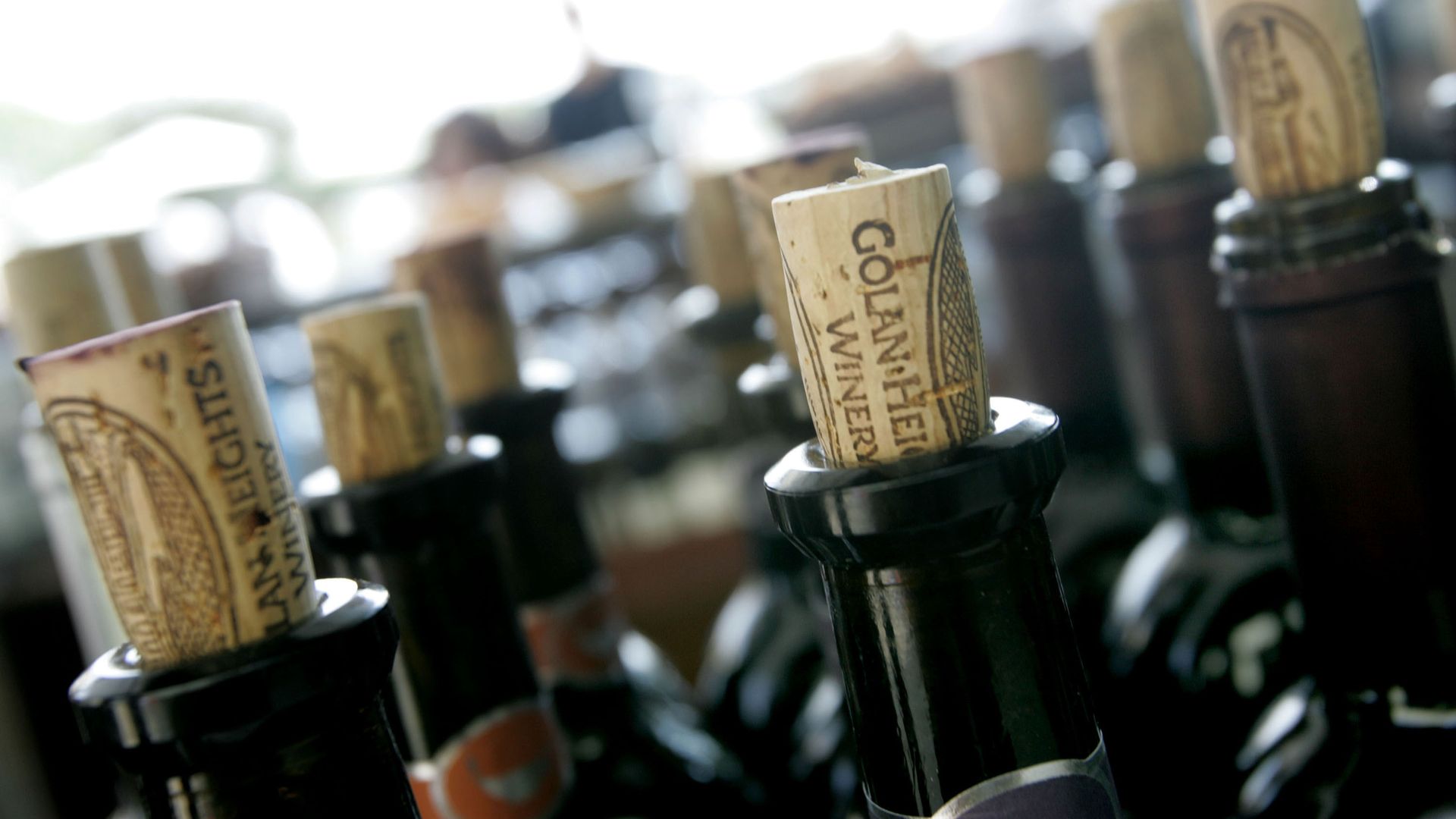 The European Court of Justice ruled Tuesday that all European Union member states must label goods from Israeli settlements in the West Bank, East Jerusalem and the Golan Heights — identifying them as products from an Israeli settlement.
Why it matters: The court's decision could have a big influence on Israeli trade with the EU — and on U.S. trade with the continent. Israel asked both the Trump administration and Congress to put pressure on the EU not to implement the ruling.
The court ruled that "Israel is present in the territories concerned as an occupying power and not as a sovereign entity."
What happened: In 2015 the EU published guidelines for labeling goods from Israeli settlements. At the time, some EU member states implemented the guidelines and many ignored them.
After France decided to implement the guidelines, Yaakov Berg, an Israeli businessman who owns a winery in Psagot settlement near Ramallah in the West Bank, went to court in France.
A French judge issued an injunction and asked the French government not to label settlement goods until the European Court of Justice ruled on the matter.
Last June, the EU's legal adviser gave the court a legal opinion stressing that goods from Israeli settlements must be labeled so consumers would not be misinformed about their origin and to make clear they were not produced in Israel.
This opinion led the Israeli foreign ministry to predict that the court would rule to label goods from settlements.
It asked Berg to withdraw his lawsuit in order to prevent establishing a legal precedent, but he refused.
The big picture: Berg used U.S. law firms and lobbyists to mobilize support in Congress and the State Department. The Israeli government also asked for the Trump administration's help.
Israeli Prime Minister Benjamin Netanyahu raised the issue with Secretary of State Mike Pompeo and Treasury Secretary Steve Mnuchin.
Sen. Robert Menendez (D-N.J.) sent a letter to the EU's ambassador in Washington, warning him about potential consequences the ruling could have on trade between the U.S. and the EU due to U.S. laws against the BDS movement.
Sens. Ben Cardin (D-Md.) and Rob Portman (R-Ohio) also sent a letter to U.S. trade representative Robert Lighthizer asking him to utilize a provision in U.S. trade deals with the EU as a way to prevent the implementation of the ruling.
Go deeper: Netanyahu vows to annex parts of West Bank if he wins re-election
Go deeper