Ahead of public impeachment hearings, Trump tweets 82 times in one day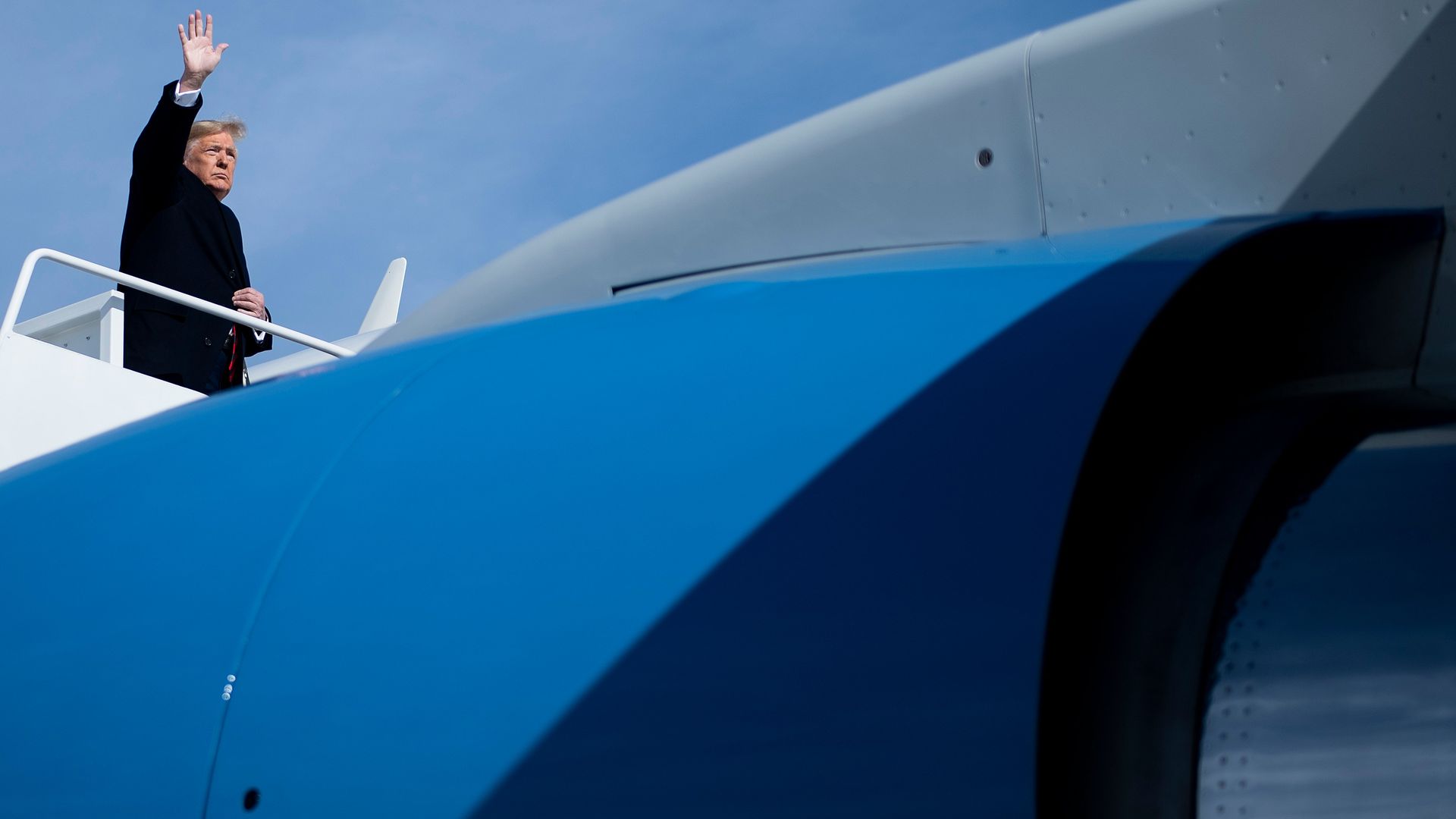 President Trump tweeted or retweeted 82 times on Saturday while flying to and from a collegiate football game in Alabama.
Why it matters: Many of the president's tweets were fighting back against the House's impeachment inquiry into allegations that he withheld congressionally approved military aid to pressure Ukraine to investigate his political opponents. The House will hold its first public impeachment hearings this week.
Trump's tweets, by the numbers: Trump tweeted or retweeted "Schiff" 11 times in reference to House Intelligence Chairman Rep. Adam Schiff (D-Calif.). He referenced Speaker of the House Nancy Pelosi (D-Calif.) twice.
He mentioned "impeachment," "impeach" or "impeachable" nine times, "Democrats" five times, and "whistleblower" 11 times.
Trump also posted an endorsement for "Triggered," a new book written by his eldest son, Donald Trump Jr., and praised Rich Lowry, the editor of National Review, for "Bringing the word 'Nationalism' back into the mainstream."
Go deeper:
Go deeper