Report: "Anonymous" Trump book "does not re-create many specific episodes in vivid detail"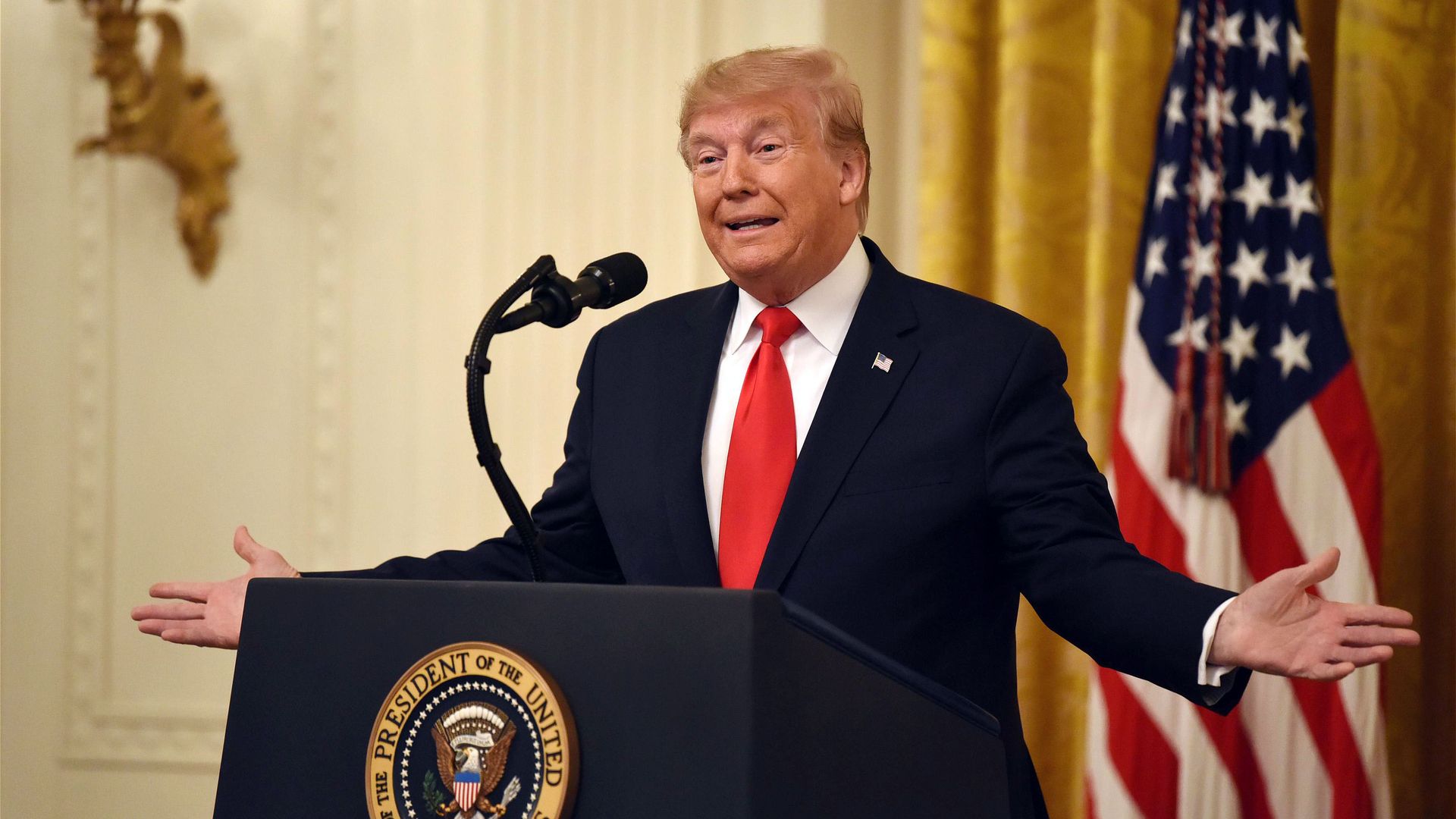 The book "A Warning" by the anonymous author of an infamous New York Times op-ed outlining White House opposition to President Trump fails to recreate many scenes in "vivid detail," the Washington Post reports ahead of its release.
The big picture: The 259-page book, obtained by the Post, only characterizes the author as "a senior official in the Trump administration." The text describes the Trump as a "danger to the nation," but shies away from providing specific details to protect the author's identity.
While the author claims many former and current administration officials have the same views, the author argues they "were wrong about the quiet resistance" alluded to in the original op-ed.
"Unelected bureaucrats and cabinet appointees were never going to steer Donald Trump the right direction in the long run, or refine his malignant management style. He is who he is," the unnamed author wrote.
Anecdotes from the author include:
Trump allegedly attempting to speak in a Hispanic accent to bemoan migrants.
Trump supposedly commenting on women's appearances, weight, dress and more.
Trump reportedly calling women "sweetie" or "honey."
Trump saying it would be "stupid" to "pick [a] fight" with Saudi Arabia over the death of Jamal Khashoggi.
What they're saying:
"I have decided to publish this anonymously because this debate is not about me. It is about us. It is about how we want the presidency to reflect our country, and that is where the discussion should center. Some will call this 'cowardice.' My feelings are not hurt by the accusation. Nor am I unprepared to attach my name to criticism of President Trump. I may do so, in due course."
— the author writes, per the Post
The author also commented on Trump's mental fitness, stating:
"I am not qualified to diagnose the president's mental acuity. All I can tell you is that normal people who spend any time with Donald Trump are uncomfortable by what they witness. He stumbles, slurs, gets confused, is easily irritated, and has trouble synthesizing information, not occasionally but with regularity."
Go deeper:
Go deeper