The takeaways from the impeachment inquiry's closed-door phase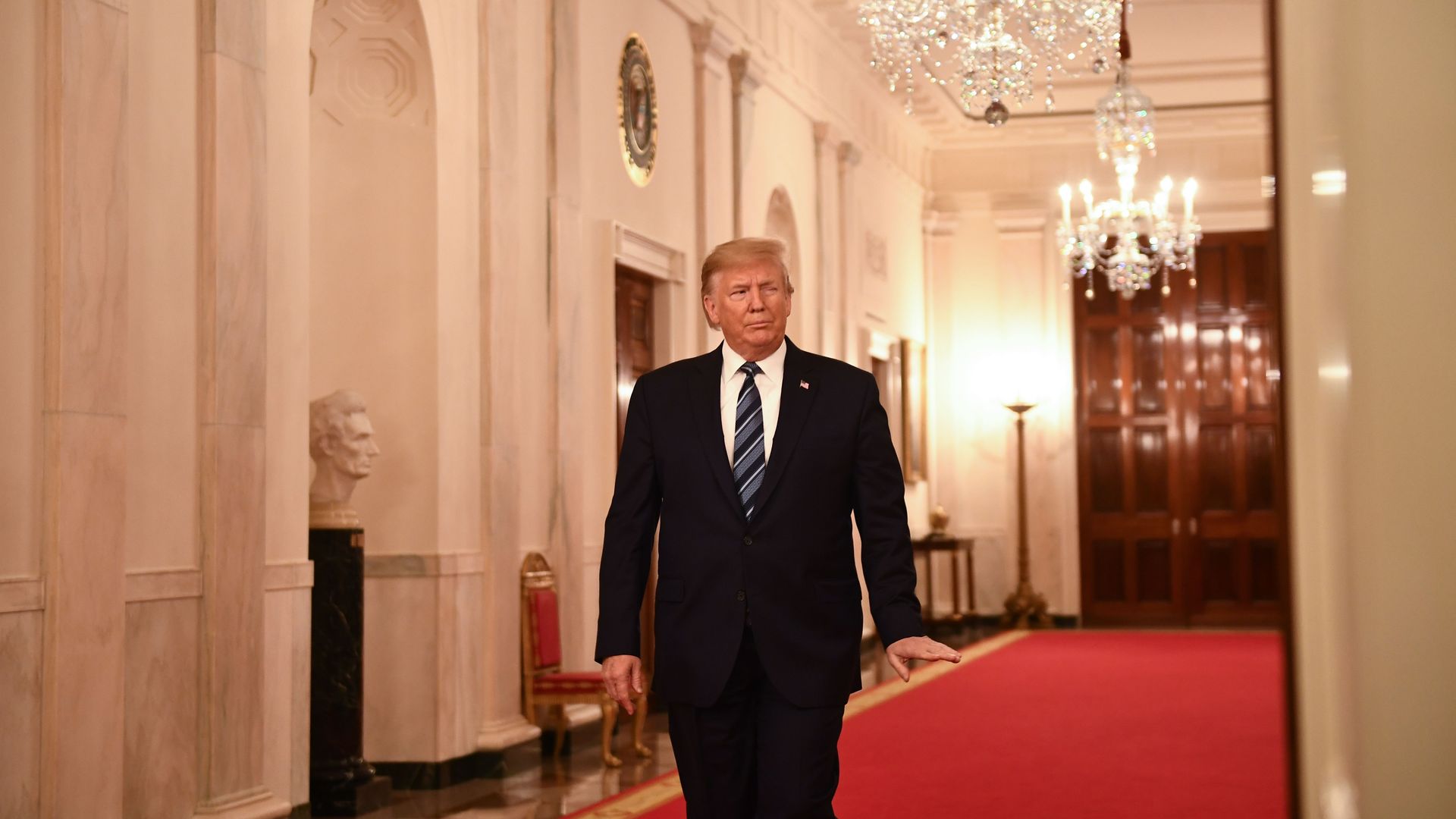 House Democrats head into next week's public stage of the impeachment inquiry armed with closed-door testimony from witnesses who mostly corroborated each other — and the whistleblower.
Why it matters: Democrats said this week they have no intention of pursuing subpoenas for former national security adviser John Bolton or his deputy, signaling they already believe they have enough evidence to proceed without hearing from White House witnesses who have refused to cooperate.
In fact, instead of fighting that defiance in court, Democrats plan to use the refusals as evidence of obstruction for a likely article of impeachment.
Here are the common facts we learned from the six transcripts released this week:
Career officials were disturbed by an irregular foreign policy channel toward Ukraine driven by Rudy Giuliani.
They largely viewed the allegations that led to the ouster of Ukraine Ambassador Marie Yovanovitch as a baseless smear campaign promoted by Giuliani, his associates and members of the right-wing media.
Witnesses acknowledge that there appeared to be a quid pro quo involving a White House visit for Ukraine's president, conditioned on the announcement of investigations into President Trump's political opponents.
They differ on whether military aid was also used as leverage. But key diplomats intimately involved in discussions with Ukraine believe it was.
Go deeper ... Trump-Ukraine scandal: The key players, dates and documents
Go deeper