Catching up with Michael Phelps 3 years after his last Olympic race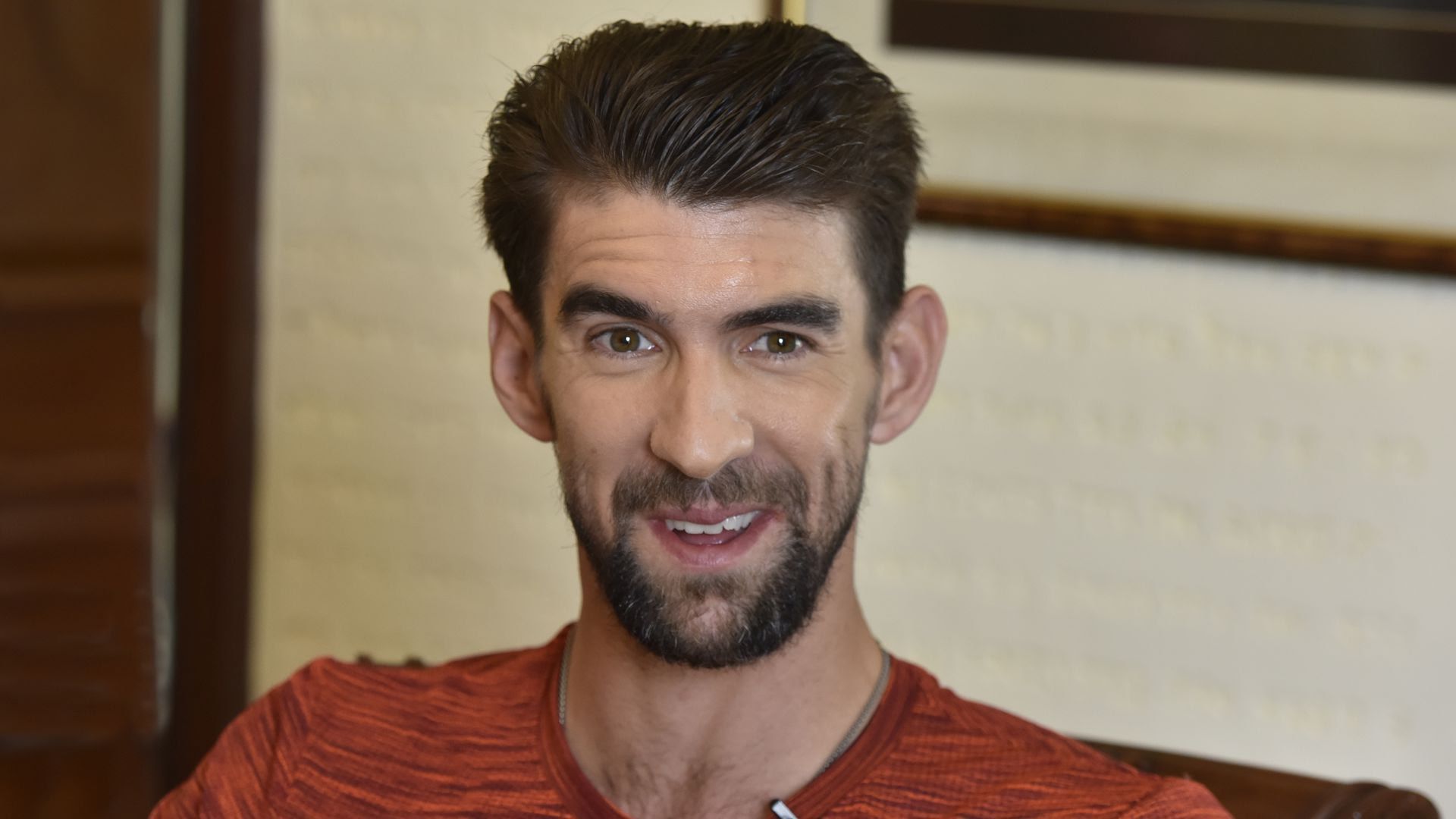 It's been a busy three years since Michael Phelps swam his last race at the Rio Olympics. He and his wife, Nicole, have welcomed three baby boys and he has his own swim brand, all while dedicating time to important issues like mental health and water conservation.
What he's saying: I caught up with Michael, the most decorated Olympian ever, over the phone. We talked about a range of topics like mental health and saving water.
On mental health:
"I competed in the last five Olympics, and I can say that through my career, I didn't feel that people cared about my mental well-being as much as they cared about my physical well-being. And I think we should pay attention to our mental well-being way more than anything else."
"I found myself at the darkest place I've ever seen because of things I'd gone through. I compartmentalized my life for years because I was afraid to say anything. But being able to overcome those obstacles and now talk about them and potentially change even one life is a dream come true."
On saving water:
"This is my third year as a global ambassador for Colgate, where our mission is to get as many people as possible to save water. Naturally, water has been a big part of my life, and just the thought that we could one day not have clean water — that's scary.
"We can take five seconds to turn off the faucet while brushing our teeth. We can try not to take 15-minute showers. These are things we have to make sure we're paying attention to."
On the running shoe debate (Running is currently embroiled in a debate over high-tech sneakers. It's reminiscent of swimming's polyurethane suits, which were banned in 2010 after hundreds of world records fell in a matter of months.)
"In terms of [Eliud Kipchoge] being able to break the two-hour marathon barrier — you're showing people that things they thought were impossible are possible, which is great."
"As for the technology aspect, I think it does take away from the sport. That was my argument with the swimsuit — it wasn't really swimming. You didn't have to do as much work because when you got tired the suit helped you stay on the surface. You felt like Superman because you could float. So there might be some similar things with the shoes, I'm not sure."
Go deeper: 4-time Olympian believes esports will become part of Olympic Games
Go deeper