3 states' consequential off-year elections: Where it stands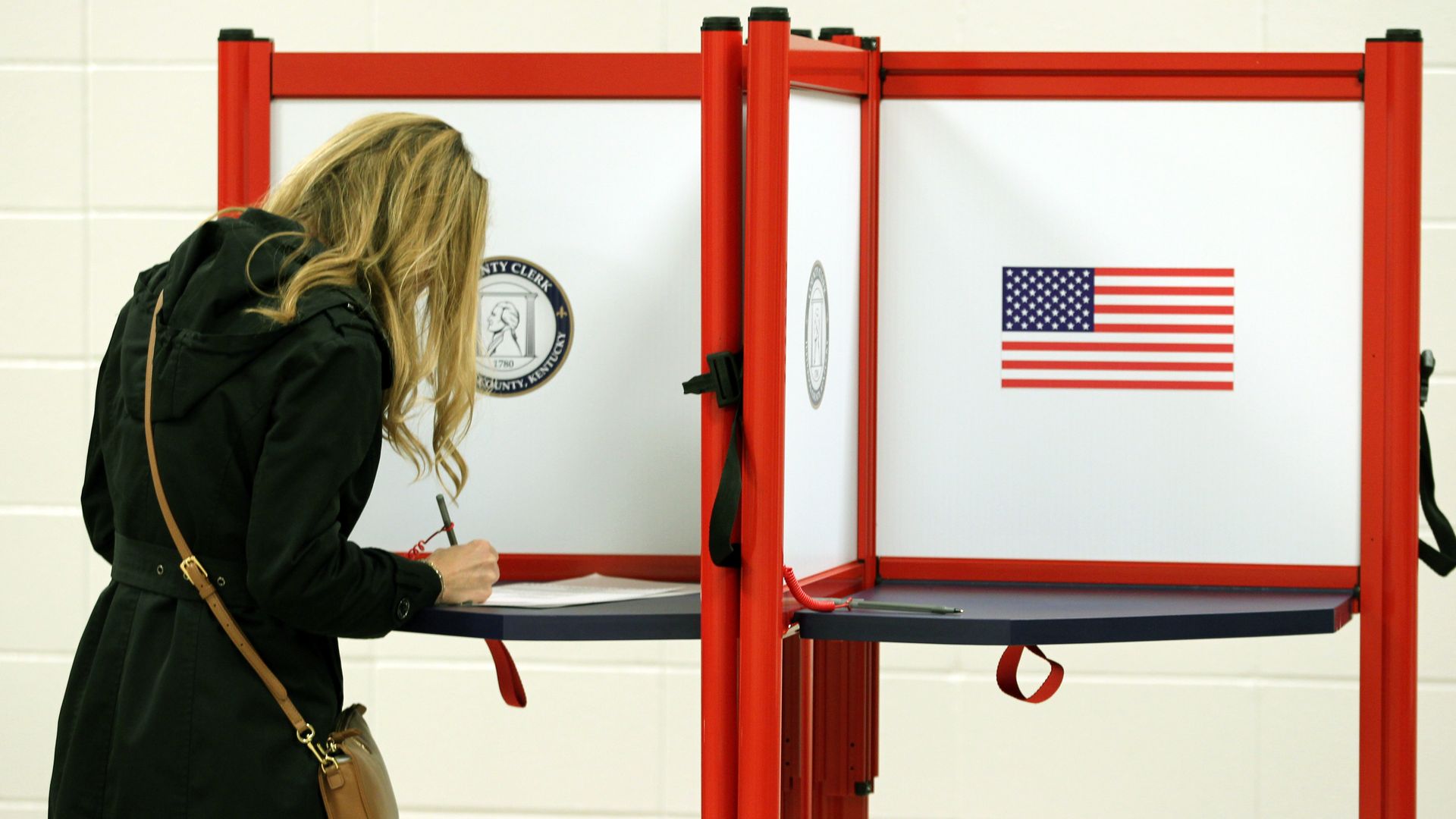 Democrats flipped Virginia's state Senate and House of Delegates on Tuesday, while Kentucky Democrat Andy Beshear held a razor-thin lead over his Trump-backed opponent and the Republicans held on to win the Mississippi governor's mansion.
The big picture: Democrats' win in Virginia adds control of the House of Delegates and the state Senate to the governor's mansion. President Trump used the House impeachment inquiry against him as a political rallying cry in Mississippi and Kentucky gubernatorial races — but its success in campaigns has yet to be seen.
What you need to know
Virginia: Democrats now have the chance to push gun reform, expand Medicaid, raise the state's minimum wage and pass the Equal Rights Amendment, NPR reports. The past year's scandals involving Virginia's three top-ranking Democrats did not seem to keep voters from washing the state totally blue for the first time since 1992.
Mississippi: State Attorney General Jim Hood — an anti-abortion, pro-gun centrist Democrat — lost out to Republican Lt. Gov. Tate Reeves.
Kentucky: Democrat Andy Beshear held a narrow lead Tuesday night over Trump's pick for governor, incumbent Matt Bevin. A win from Beshear would suggest that the impeachment inquiry into Trump is not the useful 2020 strategy Republicans assumed it would be, even in Trump-friendly states.
Editor's note: This story is being updated as the situation unfolds.
Go deeper