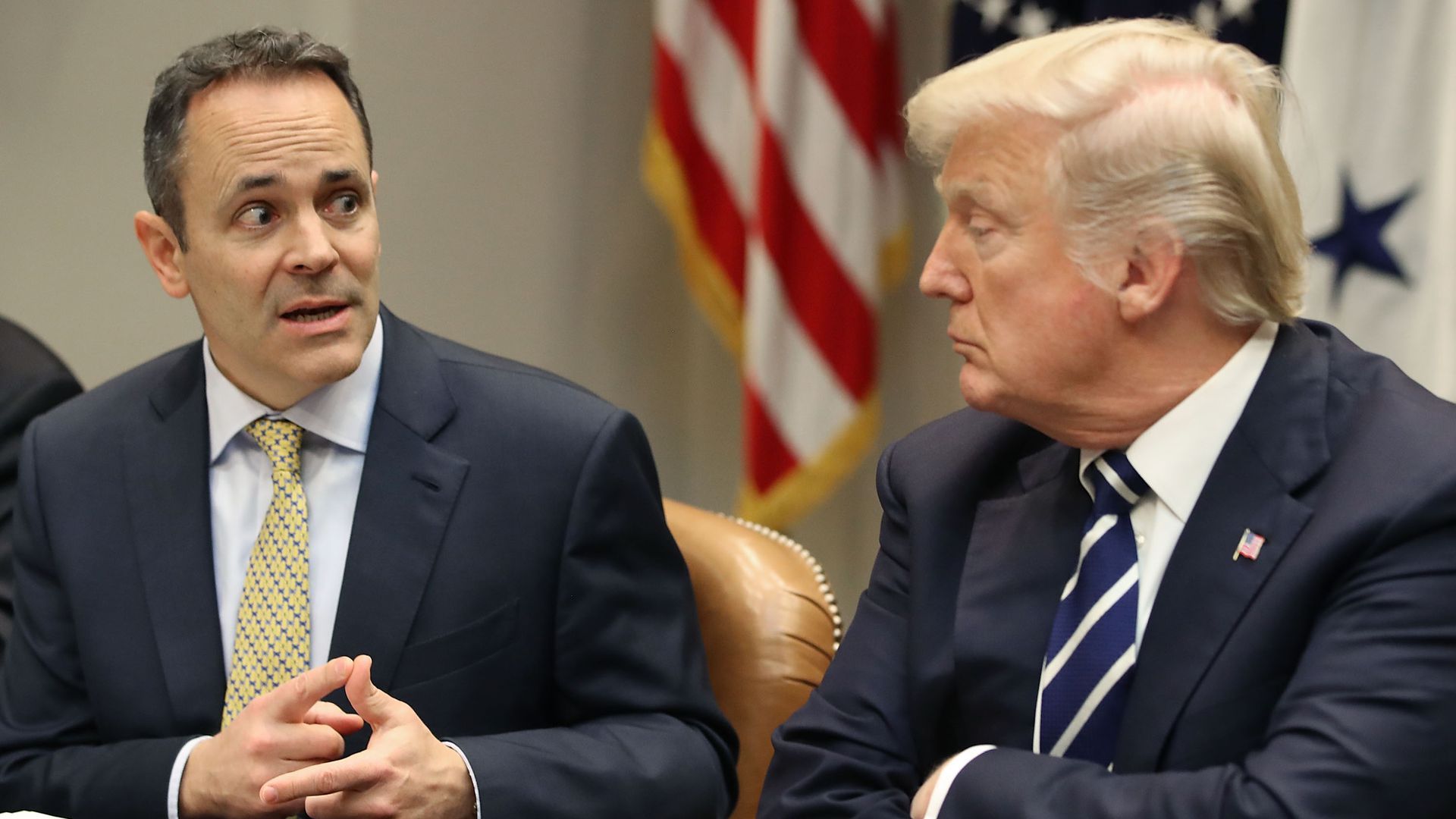 The Trump administration's health care agenda appeared likely to lose one of its closest allies last night as Democrat Andy Beshear declared victory over Kentucky Gov. Matt Bevin.
Driving the news: Beshear has pledged to reverse Kentucky's plan for Medicaid work requirements — which took a backseat to national issues in the campaign, but was nevertheless one of Bevin's most significant policy legacies.
Not only did Bevin approve of the state's work requirements, he sued his own constituents to defend the policy, and threatened to pull out of the Affordable Care Act's Medicaid expansion altogether if work requirements were ultimately struck down.
And a legal loss seems like a relatively likely outcome as the policy works its way through the courts.
By Bevin's own estimates, Kentucky's work rules would have shed about 95,000 people from the state's Medicaid rolls. Those coverage losses are a big part of the reason the policy has faced such resistance in the courts.
What's next: Bevin had not conceded at the time we hit "send" on this email, so things could change.
This won't be the end of litigation over Medicaid work requirements, but Kentucky wouldn't be the first state to reverse course after an election.
And as political losses and adverse court rulings add up, this signature of the Trump health agenda gets weaker.
Go deeper: Behind the scenes of Matt Bevin's loss in Kentucky's governor's race
Go deeper