Axios Vitals
February 20, 2018
Good morning ... Hope you enjoyed the long weekend. But it's over now.
What to watch: HHS prepares another blow to the ACA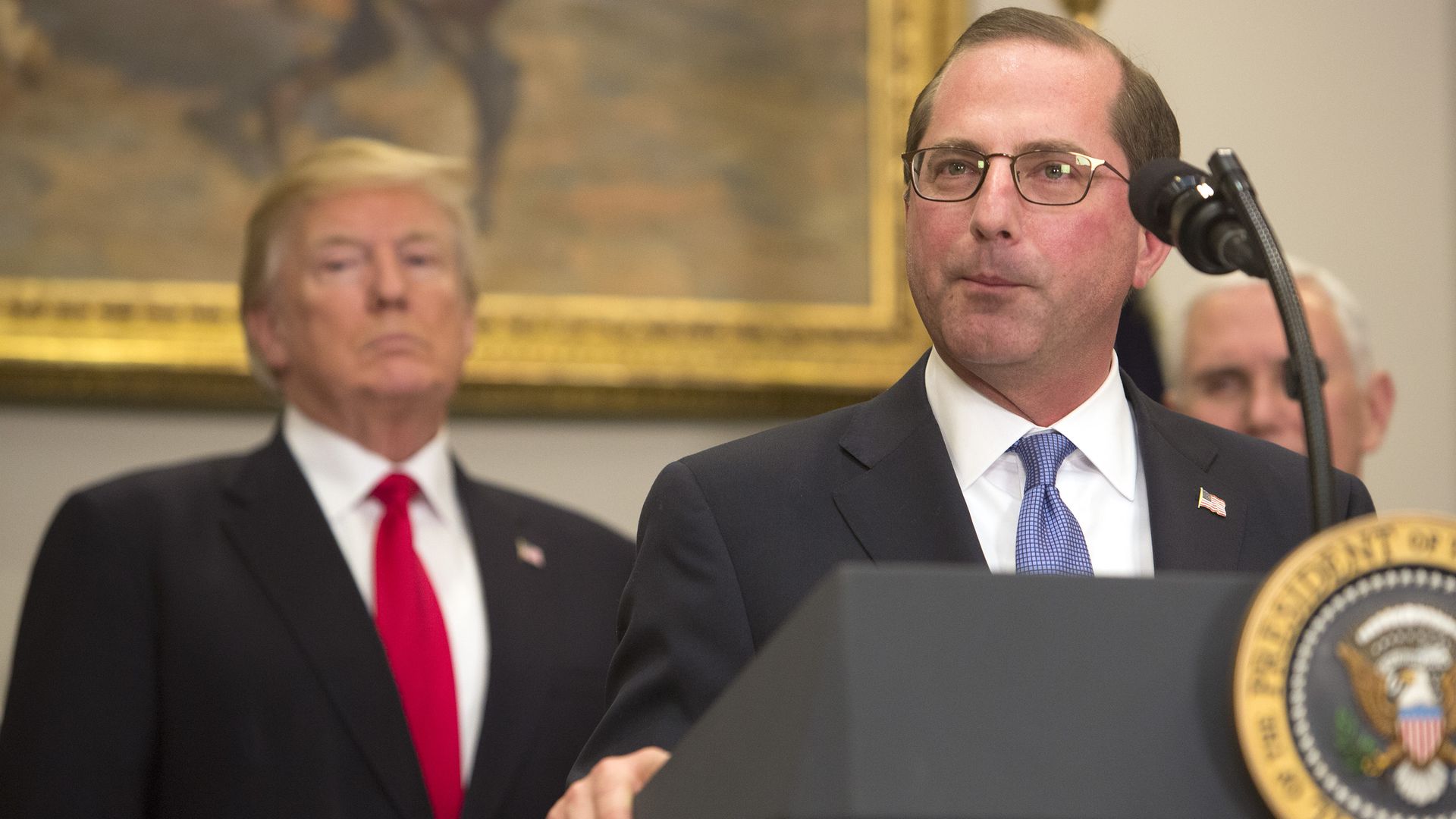 Any day now, the Trump administration is expected to make another big move on health care — relaxing Obama-era limits on the sale of short-term insurance plans.
That's bad news for the Affordable Care Act's insurance markets. How bad, will depend on a couple of key details.
The big questions: Will the federal government require these short-term plans to disclose that they don't provide many of the ACA's consumer protections? And how will these new federal rules interact with state regulations?
The big picture: Short-term plans can turn away people with pre-existing conditions, don't have to cover the ACA's "essential health benefits," and can cap how much they'll cover in a year.
Critics are afraid expanded access to those plans will pull healthy people out of the market for ACA-compliant insurance, and that some who need comprehensive coverage will buy these skimpier policies without realizing how little they cover.
The details: Aggressive disclosure requirements could help minimize the risk of people buying plans that don't meet their needs, but any additional rules on what the policies actually cover will likely have to come from the states.
Existing state regulations are a hodgepodge. Some states don't allow these plans at all; some defer entirely to federal rules; some have imposed additional requirements on short-term plans.
The Commonwealth Fund has a good rundown of how states have approached this issue so far.
The bottom line: The basic choice for the Trump administration is whether it wants to free up a somewhat more lenient bridge option for healthy consumers, or take the most aggressive swing possible at the ACA.
Kentucky governor countersues residents in Medicaid challenge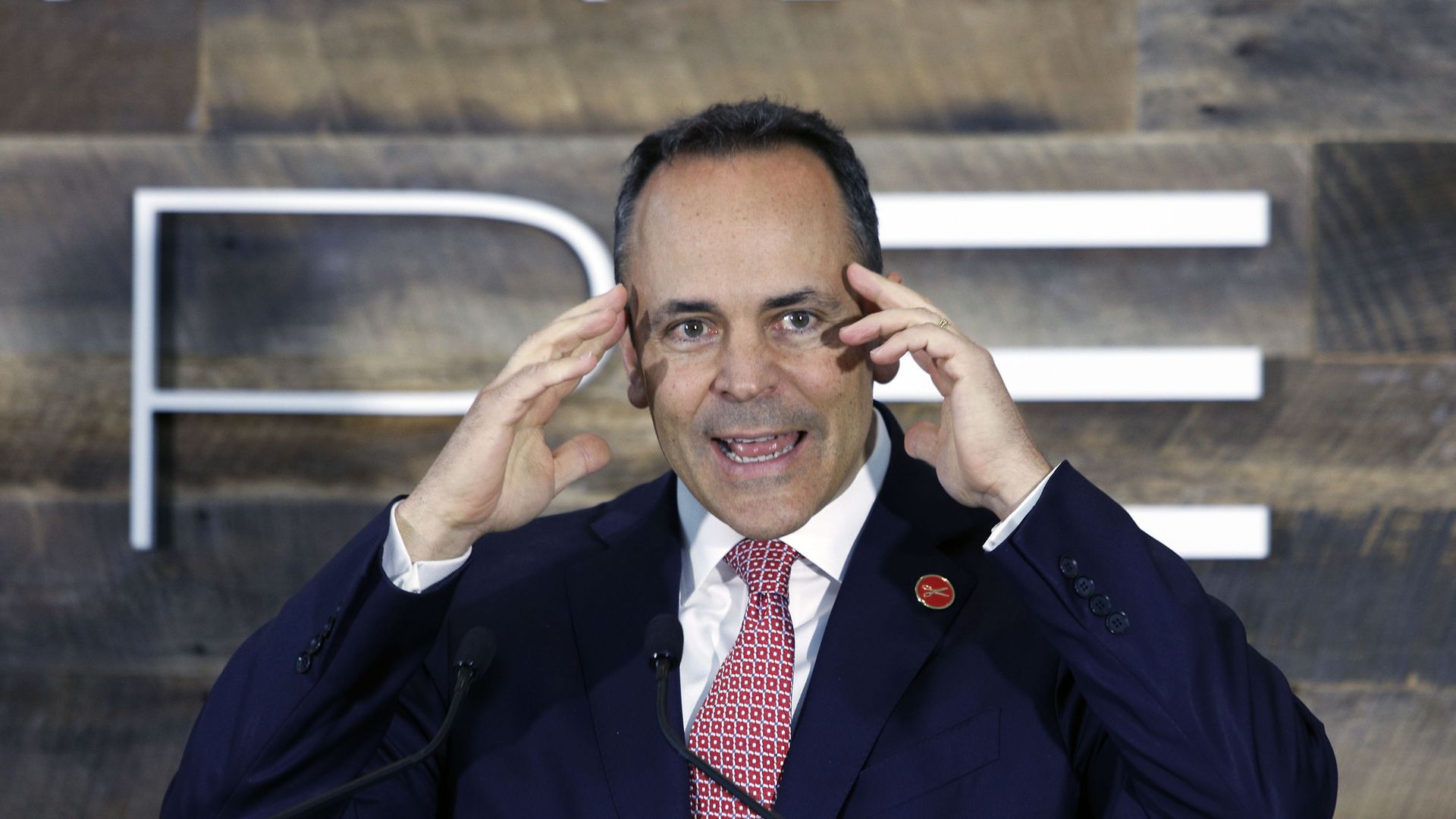 Kentucky Gov. Matt Bevin is trying to move the legal proceedings over his state's Medicaid work requirements from Washington, D.C., to a Kentucky courthouse. And to get there, he's taking the somewhat unusual step of countersuing the 16 Kentuckians who initially sued to stop Bevin's plan from taking effect.
Between the lines: When critics of Kentucky's plan filed suit to try to block it, they didn't sue Kentucky for proposing work requirements. They sued the federal Department of Health and Human Services for approving Kentucky's work requirements.
So, because they were suing the federal government, the suit was filed in a Washington court.
But Bevin yesterday countersued — filing his own complaint against the named plaintiffs who had sued HHS. (The suit was coordinated by advocacy organizations, as most political lawsuits are, but there has to be at least one real person attached.)
There is a "substantial controversy" between Bevin and those plaintiffs, his brief says, and that should be settled "in Kentucky and with the Commonwealth as a party."
Notable: Most of the judges on the relevant D.C. court were appointed by Democratic presidents. All of the active judges on the relevant Kentucky court —
the one Bevin wants to move the case to — were appointed by former President George W. Bush.
Go deeper: Read the complaint.
When AI will start to disrupt health care
Artificial intelligence is all the rage in Silicon Valley, but it has so far not made much of a dent in health care. That's largely because the technology just isn't good enough yet, according to a report in VentureBeat.
The most interesting applications so far have focused on diagnostics — using algorithms to process and distill published medical research at a volume humans simply couldn't handle, or having them read patient data and look for abnormalities, the report says.
Key quote: "I have no doubt that sophisticated learning and AI algorithms will find a place in health care over the coming years," data scientist Andy Schuetz tells VentureBeat. "I don't know if it's two years or 10 — but it's coming."
The latest on the 340B drug lawsuit
Hospitals are still fighting tooth and nail to stop cuts to the 340B drug discount program, Axios' Bob Herman reports. More than $1.5 billion in annual cuts to the program went into effect at the beginning of the year.
The latest: The American Hospital Association and other hospital groups have sued to stop the cuts, and filed a new brief last week arguing their lawsuit should not be dismissed. They say they tried to tell HHS the cuts were unlawful during the period for public comments, but HHS went through with them anyway.
Between the lines: Many say the 340B program has holes in it that have allowed some hospitals profit excessively. But this legal battle just reinforces how difficult it is to change the status quo in health care.
While you were weekending …