Former AG Jeff Sessions announces bid for Alabama Senate seat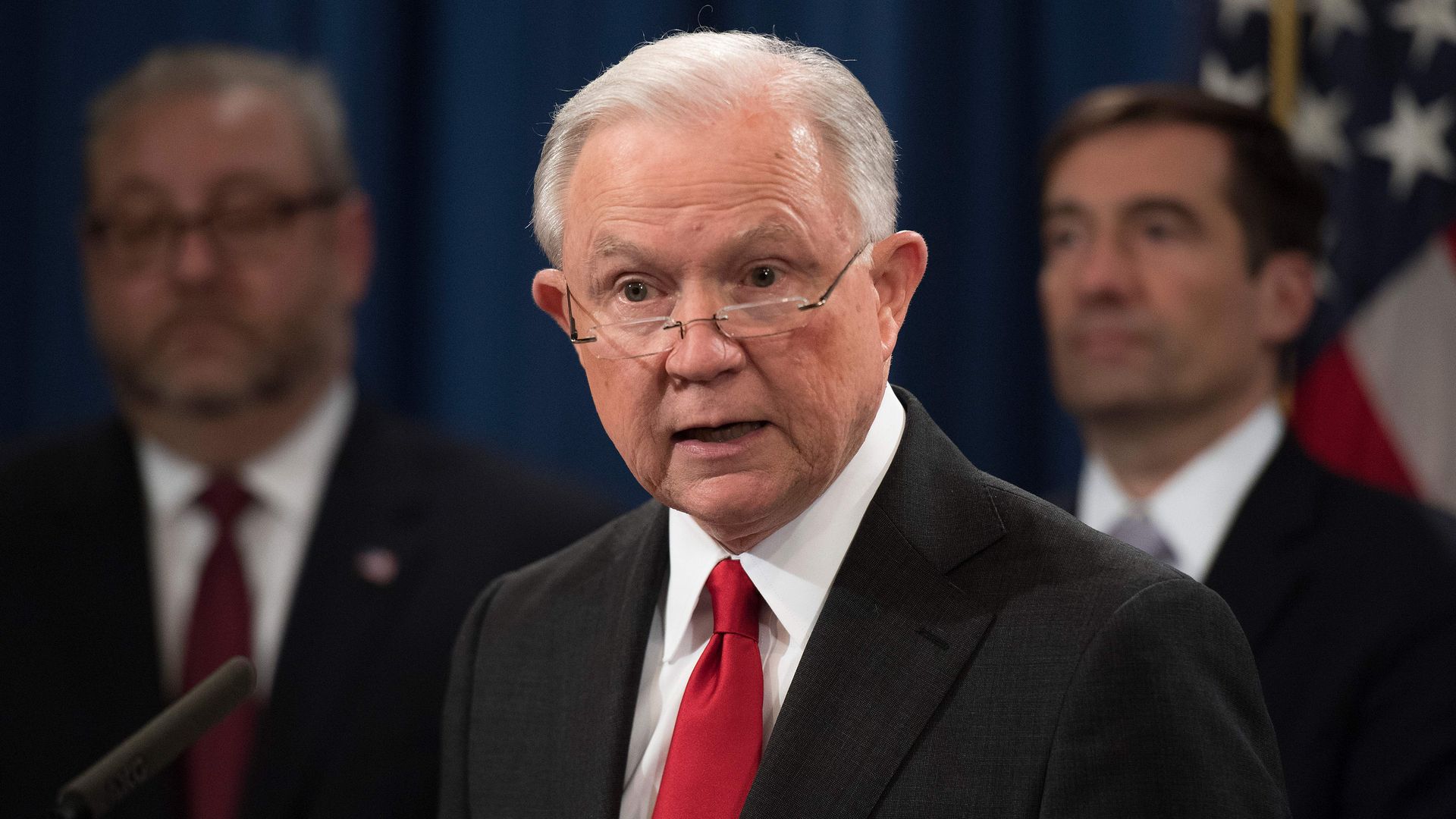 Former Attorney General Jeff Sessions announced Thursday that he will challenge Alabama Sen. Doug Jones in 2020 for Sessions' previously held Senate seat.
The big picture: Sessions' launch comes exactly one year to the day after he submitted his resignation at the request of President Trump. Sessions, who held the Senate seat from 1997-2017, is entering a crowded primary, as several Republican candidates vie to turn the Alabama seat red again.
Between the lines: Sessions could lose the primary. He has been warned that Trump, who soured on the attorney general for recusing himself during the Mueller probe, is likely to attack him.
On his campaign website, Sessions defended his exit from the administration, stating: "When I left President Trump's cabinet, did I write a tell all book? No. Did I go on CNN and attack the President? No. Have I said a cross word about President Trump? No."
Sessions added: "As everyone knows, President Trump and I have had our ups and downs. But here's the important part: the President is doing great work for America."
What to watch: Trump is expected to attend the University of Alabama v. Louisiana State University football game in Tuscaloosa on Saturday.
What they're saying:
"Our freedoms have never been under attack like they are today.  We have major party candidates for President campaigning on socialism, confiscating firearms, and closing down churches they disagree with.  I've battled these forces my entire life, and I'm not about to surrender now.  Let's go!"
— Jeff Sessions
Go deeper:
Go deeper