Ayanna Pressley endorses Elizabeth Warren in break with "the Squad"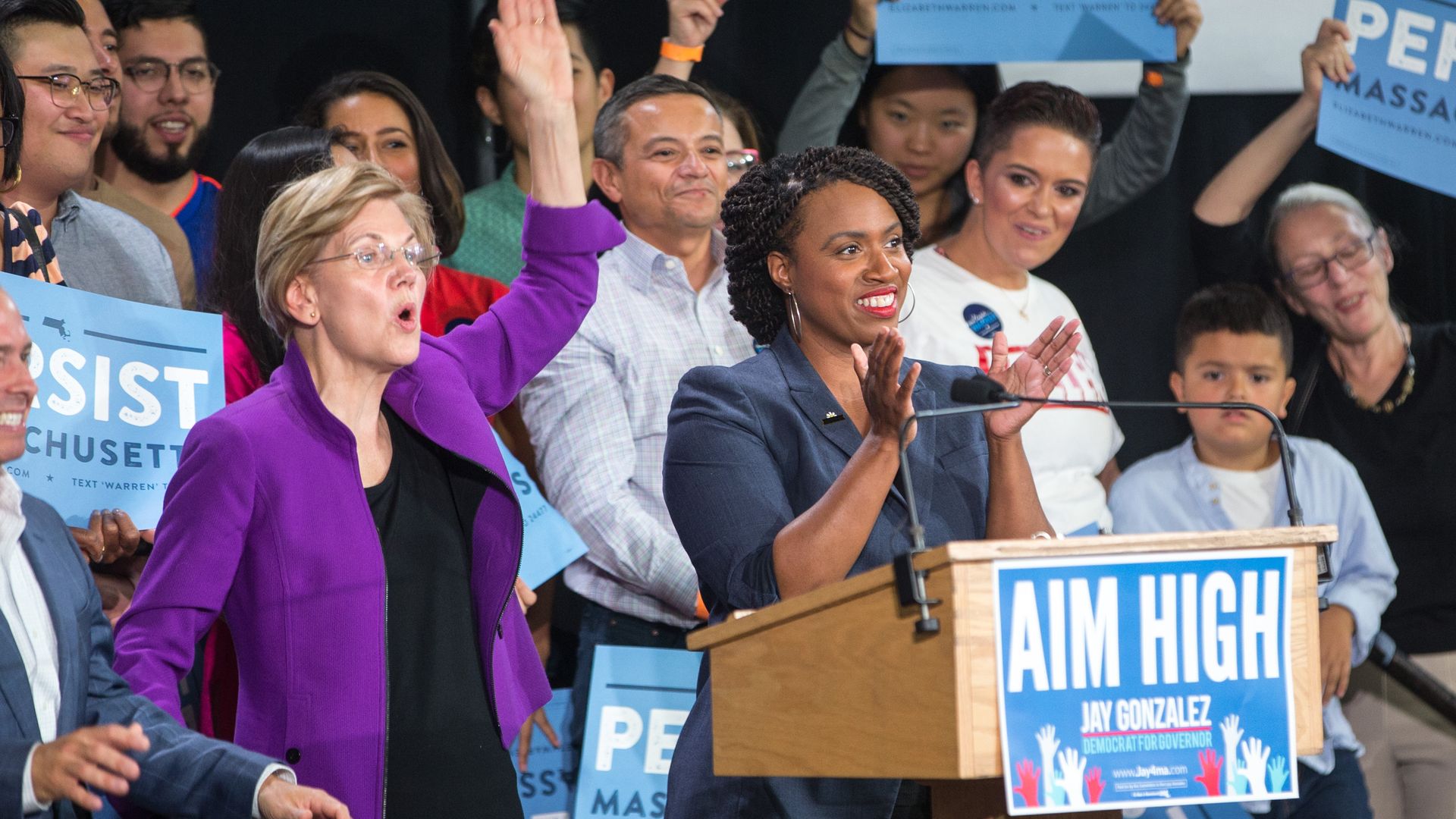 Rep. Ayanna Pressley (D-Mass.) announced Wednesday that she is endorsing Sen. Elizabeth Warren for president, breaking ranks with other members of "the Squad," a group of four progressive first-term Democratic congresswomen.
Why it matters: The backing marks one of Warren's highest-profile endorsements, though it's not a huge surprise as the two previously campaigned together while running for Senate and the House in Massachusetts last year. The other members of the Squad — Reps. Alexandria Ocasio-Cortez (D-N.Y.), Ilhan Omar (D-Minn.) and Rashida Tlaib (D-Mich.) — endorsed Sen. Bernie Sanders last month.
What she's saying:
"You've all heard about the senator's plans but here's the thing: The plans are about power, who has it, who refuses to let it go, and who deserves more of it. For Elizabeth and for me, power belongs in the hands of the people. That's why she's fighting for fundamental change that restores power to those who've been left behind, and centers those who've never had access to it in the first place."
— Ayanna Pressley in a video
Between the lines: The New York Times' Astead Herndon notes that Pressley was a surrogate for Hillary Clinton in 2016 and was never as tied to Sanders as the other members of the Squad. He argues that this endorsement is about Massachusetts and will "aid speculation that Pressley is heir apparent for Warren's Senate seat."
Go deeper: The Warren-Sanders turning point
Go deeper