"Significant increase" in teens vaping menthol or mint flavored e-cigarettes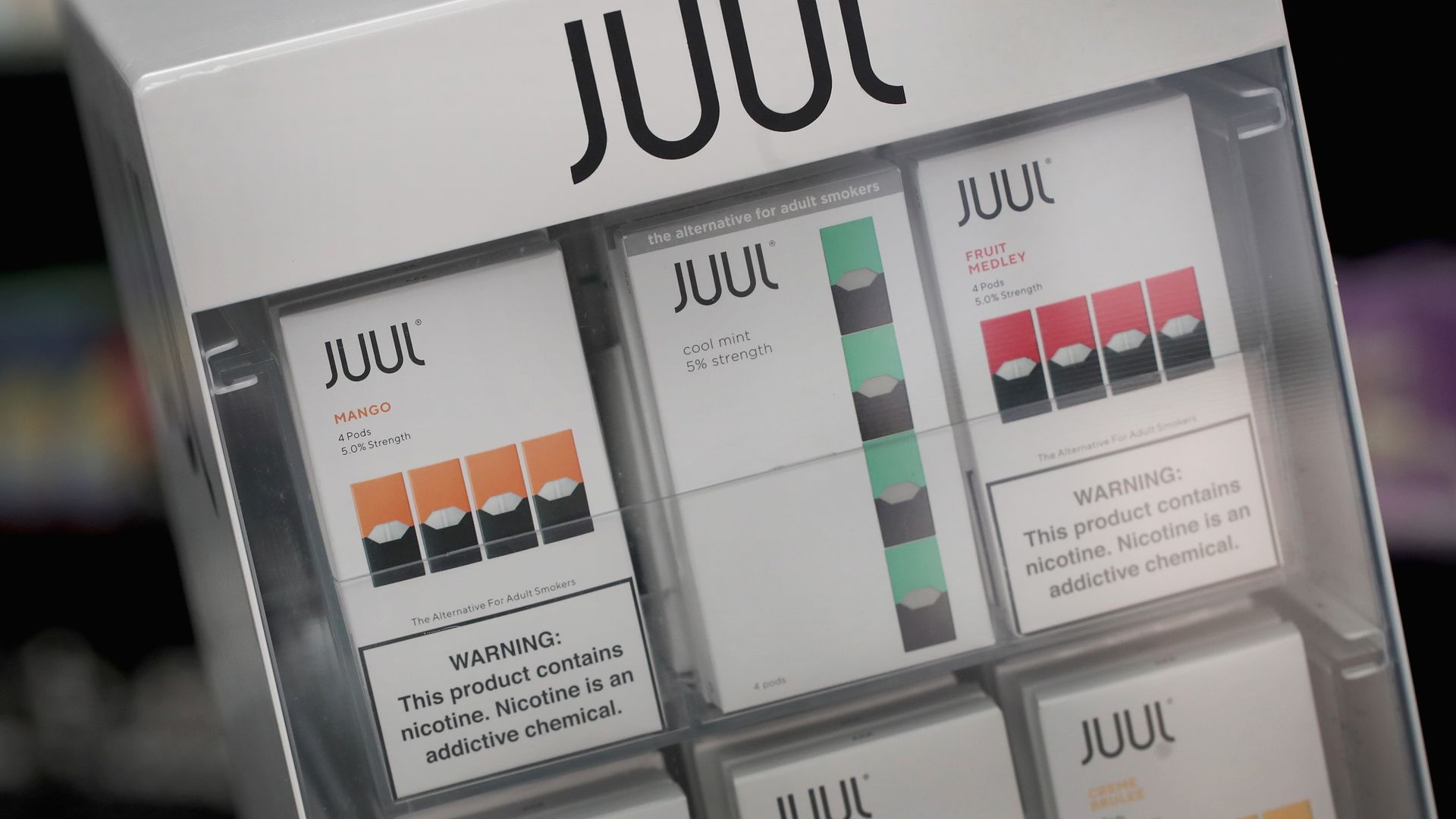 Middle school and high school students are vaping mint or menthol flavors almost as much as fruit-flavored e-cigarette products, a new investigation by JAMA shows.
Reality check: The Trump administration is expected to announce this week a finalized ban on almost all flavored vaping products, but it won't include tobacco and menthol flavors.
By the numbers: For those who self-reported using Juul products in 2019, mint was the most popular flavor in 12th and 10th grades and the second most popular in 8th grade.
About 1.6 million high school and middle school students have used fruit-flavored e-cigarettes in the last 30 days.
About 1.2 million use menthol or mint flavors.
About 830,000 use candy, dessert or other sweet–flavored e-cigarettes.
Background: A pulmonary lung disease from vaping has killed 39 people, including one teen, and more than 2,000 cases have been identified per the Centers for Disease Control and Prevention.
Still, much of the illnesses and deaths have been linked to black market sales and vape cartridges containing THC, the psychoactive component in marijuana.
Go deeper:
Go deeper