AOC settles lawsuit and apologizes for blocking critic on Twitter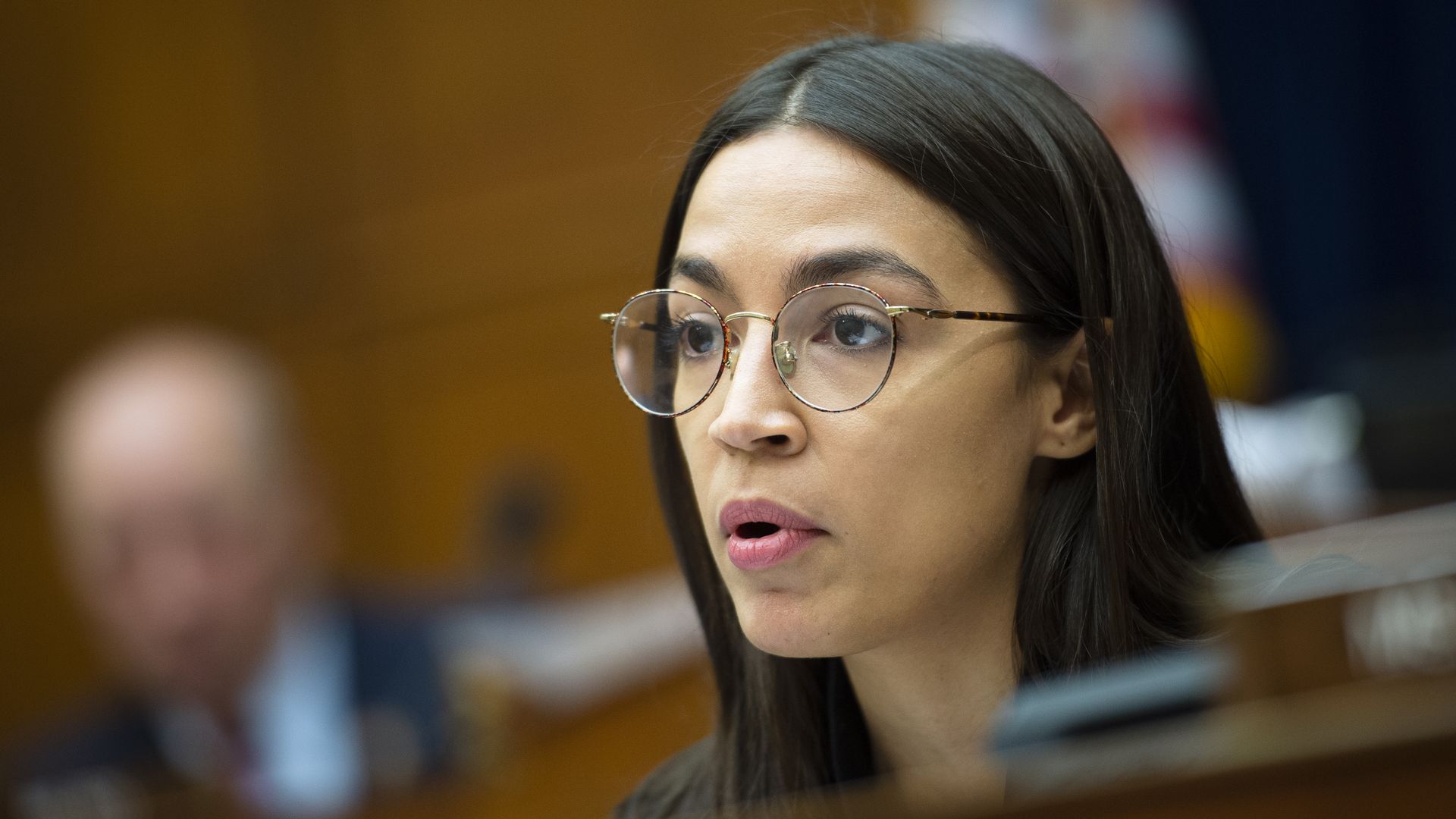 Rep. Alexandria Ocasio-Cortez (D-N.Y.) apologized for blocking the Twitter account of a former Brooklyn assemblyman as she agreed to settle a First Amendment lawsuit, the New York Times reports.
Why it matters: Per the New York Daily News, Ocasio-Cortez was scheduled to testify in Brooklyn federal court Tuesday in the case, brought by Dov Hikind in July — days after a federal appeals court made a landmark ruling that President Trump violated the Constitution in blocking critics on Twitter.
The ruling set a precedent that any elected official — from a local mayor to the president — who blocks a constituent on Twitter could be found guilty of violating that constituent's First Amendment rights, Axios' Sara Fischer notes.
"I have reconsidered my decision to block Dov Hikind from my Twitter account. Mr. Hikind has a First Amendment right to express his views and should not be blocked for them. In retrospect, it was wrong and improper and does not reflect the values I cherish. I sincerely apologize for blocking Mr. Hikind."
— Ocasio-Cortez statement to news outlets
What he's saying: Hikind said on Twitter the outcome was a "great victory not only for me, but for citizens and free speech everywhere!"
The big picture: Ocasio-Cortez tweeted in August that she had blocked fewer than 20 Twitter accounts "for ongoing harassment."
YouTuber and NY-11 Republican Congressional candidate Joey Saladino tweeted in July that he had also filed a suit against the freshman lawmaker after she blocked him.
He tweeted on Monday, "Hopefully this means she must unblock me as well. Unfortunately for me, I had several lawyers who had to drop out of my lawsuit due to the extreme controversial nature."
Go deeper: Trump's unexpected 1st Amendment legacy
Go deeper