2020 candidates are mostly focusing their advertising spending online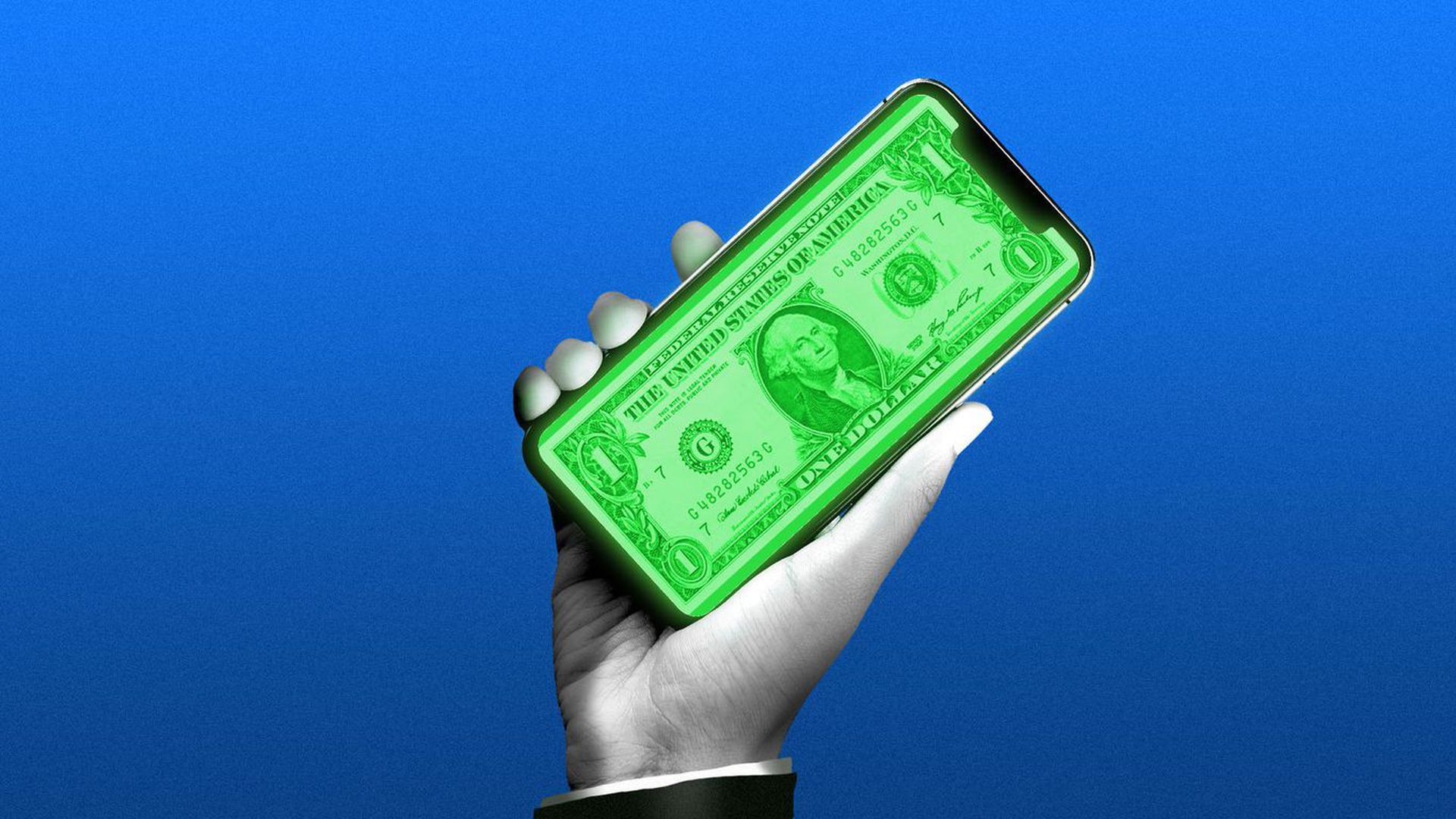 The 2020 presidential election is being fought online at a level we've never seen before, eclipsing television's traditional dominance.
Why it matters: Television is still one of the most important vehicles for candidates to message during a presidential election, especially during the general election, but its dominance is quickly being eaten by digital, and that's including digital alternatives of television, like commercials on Hulu.
By the numbers: Roughly $152 million has been spent so far, per political advertising research firm Advertising Analytics.
Digital advertising accounts for 57.5% of tracked spending (broadcast: 33.6%, cable: 8.1%, radio: 0.4%, satellite: 0.1%).
What's next: Up to $3 billion is expected on the presidential race alone, with at least $6 billion expected for all political races.
Between the lines: The split so far between Facebook and Google leans heavily to Facebook — $56 million vs. $31 million.
Candidates typically begin to ramp up their spending on Google's YouTube later in the race, according to data from progressive technology firm Tech for Campaigns. 
TV's share will increase in the general election, when candidates pour more money into local broadcast get-out-the-vote ads.
What to watch: Democrats launch $75 million digital campaign to take on Trump
Go deeper