Trump met with a protest, boos and cheers at UFC event in New York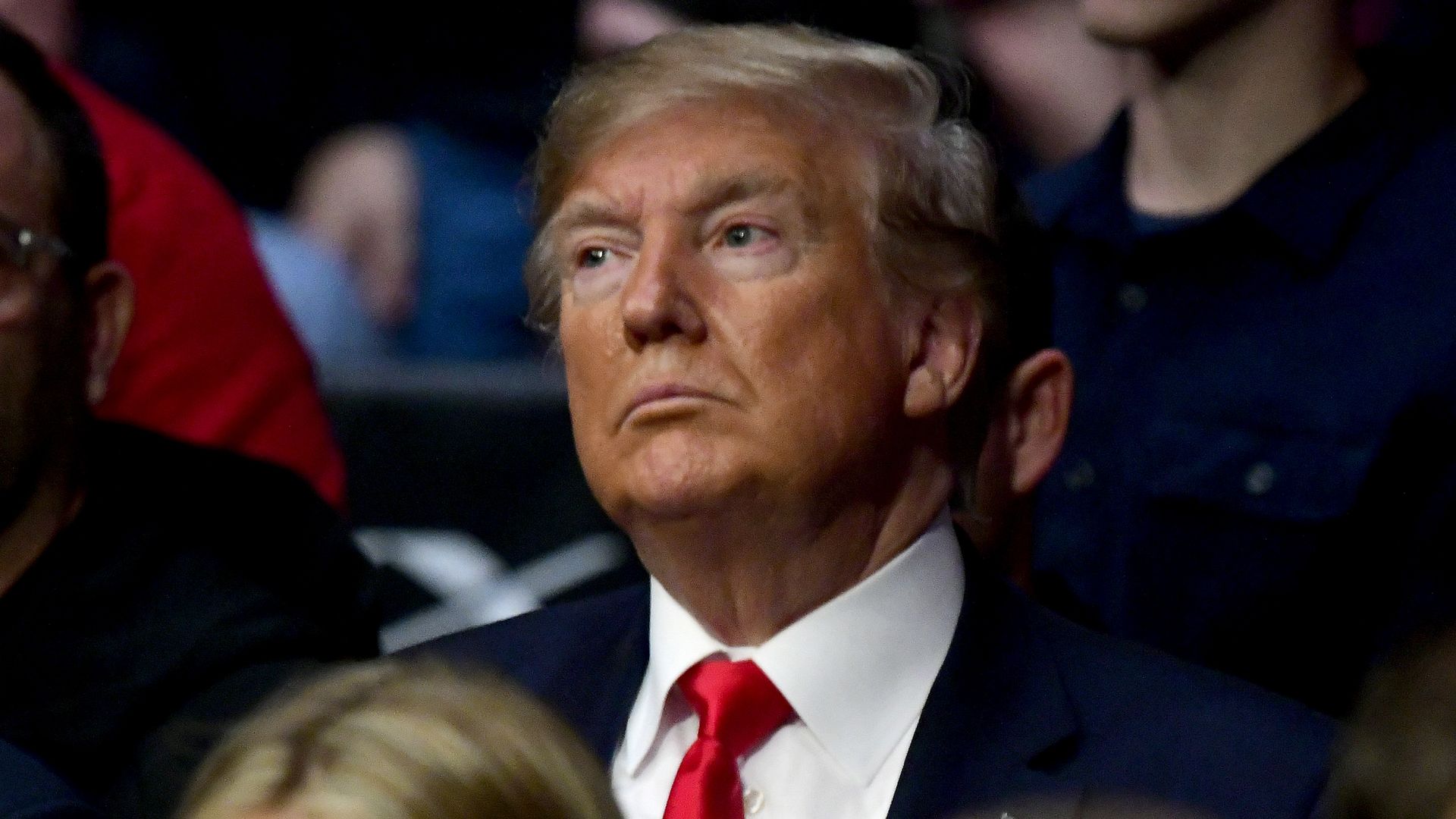 President Trump was met with a small protest, boos and cheers when he went to watch the main fight of UFC 244 mixed martial arts in Madison Square Garden, New York City Saturday night, on-the-scene video footage shows.
The big picture: It's the second time in six days that the president has been booed during public appearances in liberal strongholds.
Trump received a similar reception when he attended Game 5 of the World Series between the Washington Nationals and Houston Astros at Nationals Park in Washington, D.C., last Sunday.
What they're saying: Donald Trump Jr., the president's eldest child and an executive vice president of the Trump Organization, retweeted a BBC tweet reporting about Trump was booed at the fight with a scathing comment.
"Fake News gonna fake. Why don't you play the video you leftist hacks? I was there in the heart of NYC and it was overwhelmingly positive. An awesome response. It's nice that everyone at least sees that you've flat out stopped even pretending to be objective."
— Donald Trump Jr.
Pro MMA fighter Tara LaRosa posted a video to Twitter of what she said was a "positive reaction" from the crowd toward Trump.
Editor's note: This article has been updated with comments from Donald Trump Jr., LaRosa and LaRosa's video post.
Go deeper