New book claims that Kim Jong-un views Trump as father figure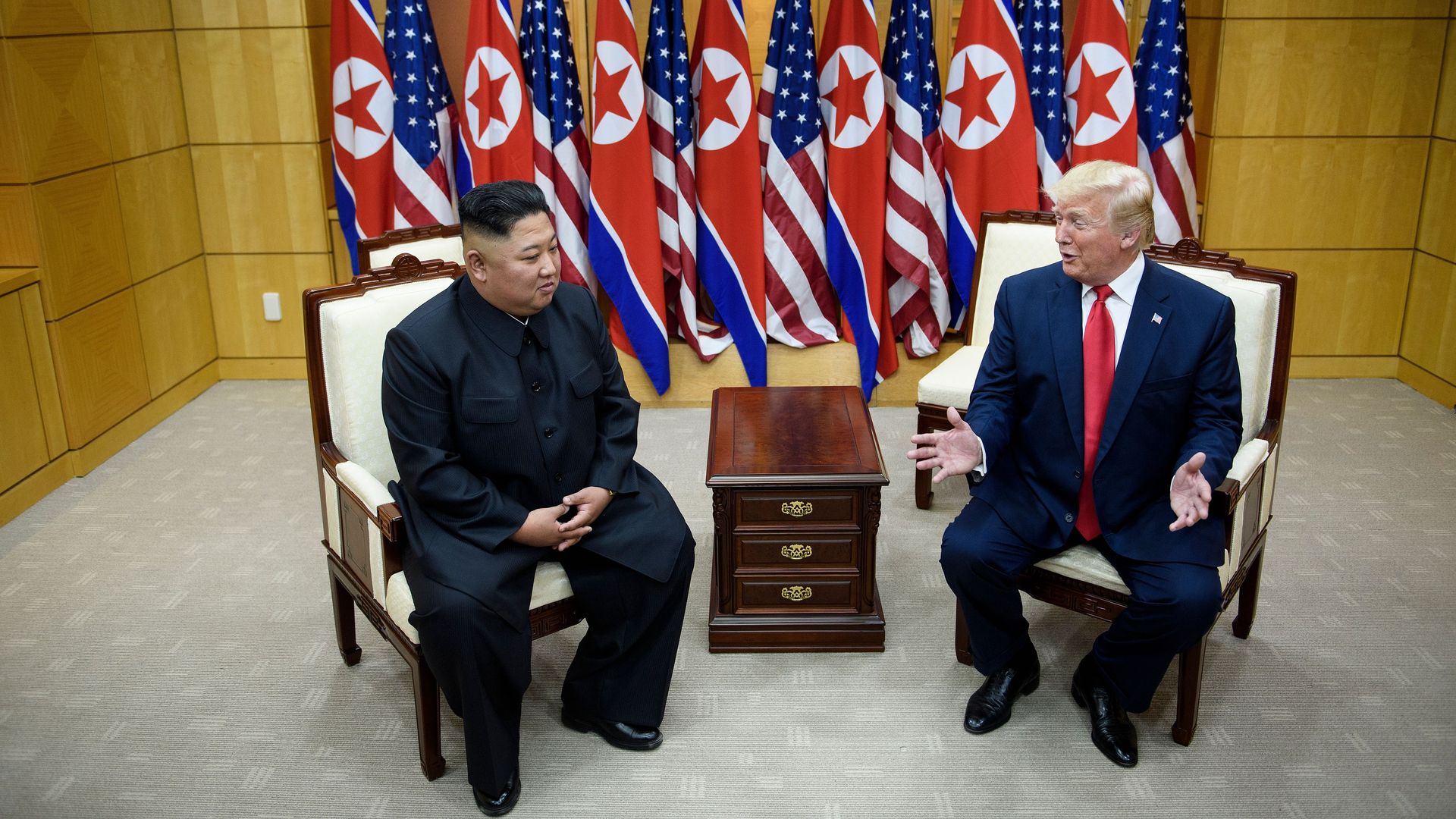 Author Doug Wead claims in his new book, "Inside Trump's White House: The Real Story of His Presidency," that North Korean dictator Kim Jong-un is "fascinated by Donald Trump" and even views the U.S. president as a father figure, according to Fox News.
Why it matters: The book ⁠— set to be released on Nov. 26 ⁠— offers a look into Trump and Kim's relationship in the aftermath of unsuccessful denuclearization talks, with tensions mounting over a new round of North Korean missile tests. Wead interviewed Trump on North Korea and read some of the personal letters exchanged between the president and Kim.
Details: When Wead asked White House adviser Jared Kushner about the letters and Trump and Kim's relationship, Kushner suggested Kim had difficulties with Trump because of issues surrounding his own father, Kim Jong-il.
Kushner reportedly told Wead: "'It's a father thing. ... You can see from these letters that Kim wants to be friends with Trump, but his father told him never to give up the weapons. That's his only security. Trump is like a new father figure. So, it is not an easy transition."
Wead writes in his book that "Kim is fascinated by Donald Trump. He sees him as a unique figure on the stage of world history. And he wants to make history with him."
Wead also notes that Kim addressed Trump as "your Excellency" in a letter.
"I firmly believe that the strong will, sincere efforts and unique approach of myself and your Excellency, Mr. President, aimed at opening up a new future between the DPRK and the US will surely come to fruition."
— Kim Jung-un in a letter to Trump, according to Wead
Go deeper: Americans of all ages see Trump as bigger threat to world peace than Putin or Kim
Go deeper