How middle class workers will pay for Medicare for All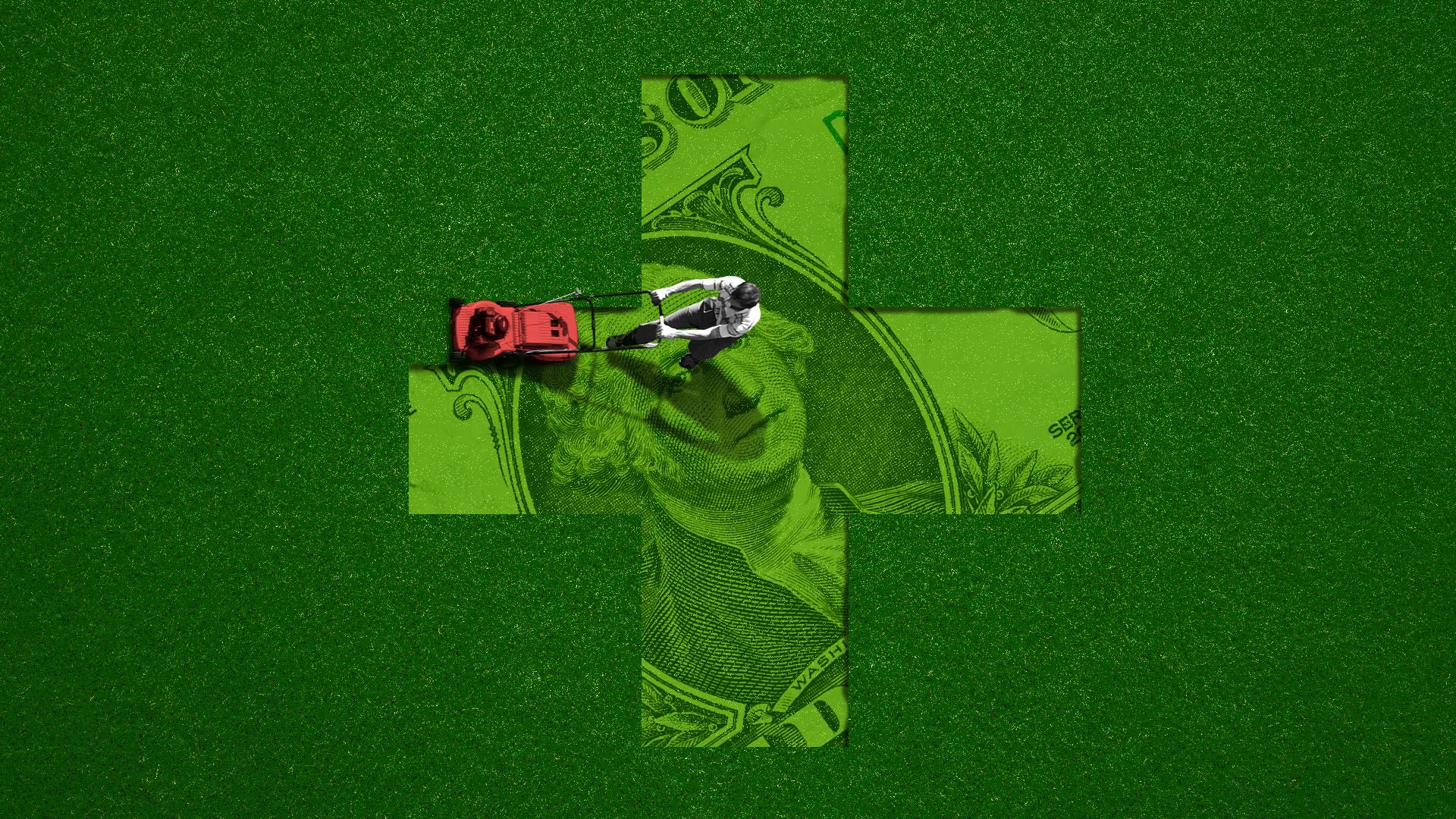 Sen. Elizabeth Warren's newly released plan to pay for Medicare for All leaves the middle class financially better off than they are today, but it's not true to say that they won't pay for it at all, experts say.
Between the lines: Employers will directly pay for Medicare for All, and economists predict that this will get passed onto workers through reduced wages — just as employers' costs for private health insurance are passed on today.
Warren's plan, released this morning, would take aggressive health care cost containment measures, lowering its price tag to the federal government.
But she still needs to raise $20.5 trillion over a decade — which she says she does with "not one penny in middle-class tax increases."
Reality check: This becomes an issue of semantics. It's true that the middle class won't directly pay any new taxes. And they won't have to pay the individual premiums and out-of-pocket costs that they pay now.
But Warren would redirect the trillions of dollars projected to be spent by employers on private health insurance into Medicare for All contributions — which would be collected as taxes.
These employers currently pay a portion of workers' premiums, but it's widely assumed by economists that workers ultimately pay for these costs through lower wages.
So whether employers are paying a premium contribution or a tax — and Warren's plan is designed for the shift to slightly save money for employers — it's assumed that employees ultimately bear the cost.
However, the $11 trillion over 10 years that Americans are expected to pay in individual premium contributions and out-of-pocket spending would disappear, leaving the middle class ultimately better off.
Yes, but: There's plenty of skepticism about Warren's math and some of her revenue streams.
And whether her plan would actually improve the health care system — especially in the way she would squeeze various payments to health care industries — is another question. Subscribe to Axios Vitals for more on that on Monday.
Go deeper: Warren releases Medicare for All plan
Go deeper