Trump's Ukraine transcript gaps worry administration officials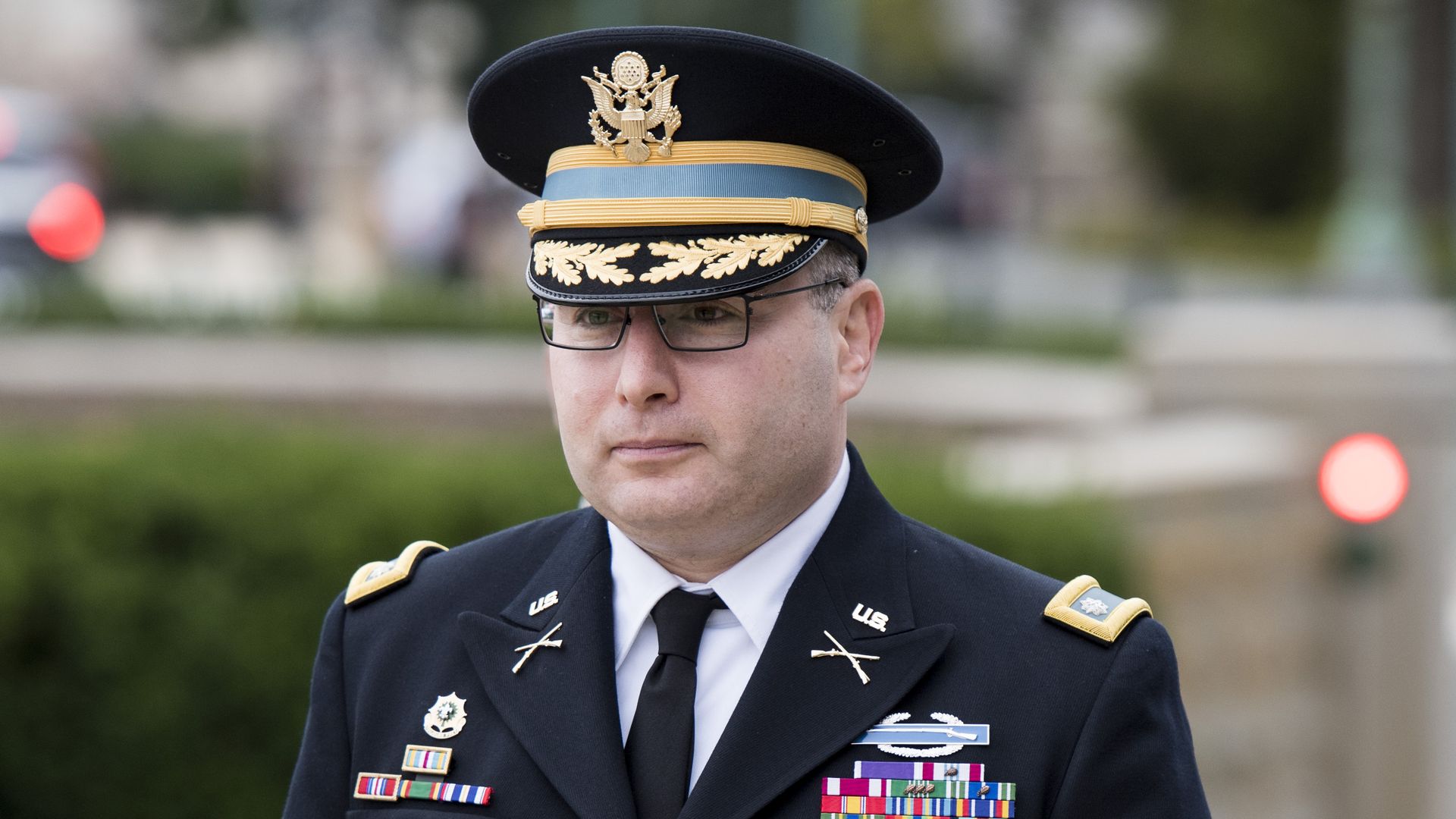 From the moment the White House released its partial transcript of President Trump's Ukraine call, a huge unknown was: What was said during the ellipses?
The state of play: Multiple national security officials, and current and former administration officials, have told Axios that they're concerned about the gaps.
Did some officials know what the fuller passages were, and were they instructed to leave those details out? That would mean a fuller record exists.
Or was the conversation going too fast, and the passages were lost?
Or was there disagreement over what was said? 
Driving the news: The National Security Council's top Ukraine expert testified Tuesday that the White House memo of President Trump's July 25 phone call with Ukrainian President Volodymyr Zelensky "omitted crucial words and phrases," the New York Times reports.
Trump has pointed to the memorandum as proof that Democrats' impeachment inquiry against him — spurred by his call with Zelensky — is a "con job." Lt. Col. Alexander Vindman's testimony did not mention the motive of the White House in omitting key references to the Bidens and Burisma Holdings by Trump and Zelensky.
Vindman, a decorated Iraq War veteran, is the first official from the White House who listened to the phone call between the two leaders to testify.
Details: Vindman said he was unable to correct the memorandum for leaving out "Trump's assertion that there were recordings of former Vice President Joseph R. Biden Jr. discussing Ukraine corruption" and "an explicit mention by Ukraine's president ... of Burisma Holdings, the energy company whose board employed Mr. Biden's son Hunter," per the Times.
Vindman testified that the memo's third set of ellipses actually corresponds with Trump saying there were recordings of Biden.
He said "some of his edits appeared to have been successful," aside from the two involving Burisma — which Hunter Biden served on the board of in 2014 — and the former vice president.
Background: Trump pressed Ukraine's president to investigate his potential 2020 presidential election rival Biden during their July 25 call. Trump lawyer Rudy Giuliani encouraged Ukraine's government to investigate Biden's son for months before the call.
Go deeper: White House Ukraine expert to testify on Trump call concerns
Go deeper