Read: White House Ukraine expert to testify on Trump call concerns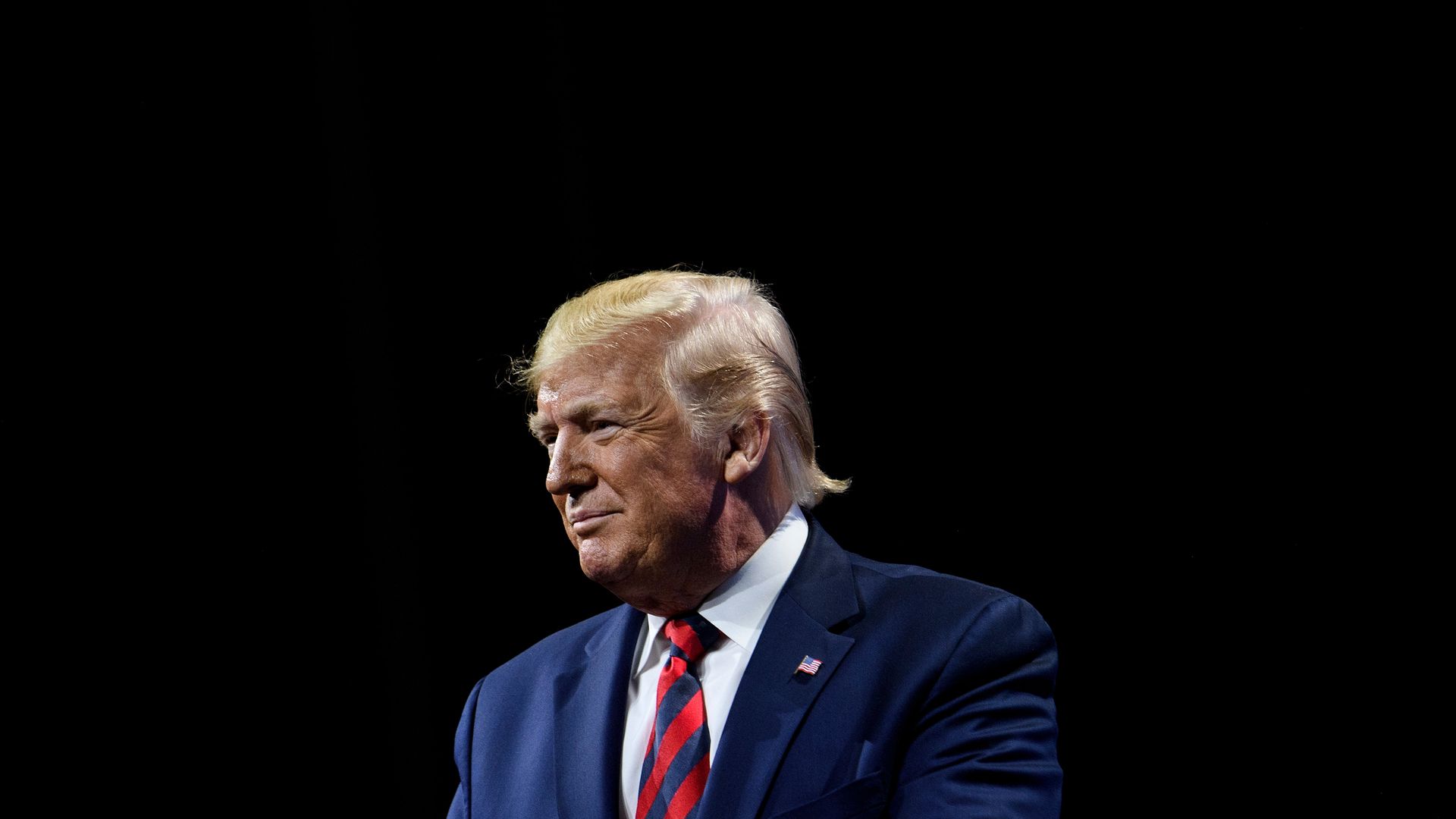 Lt. Col. Alexander Vindman, the National Security Council's top Ukraine expert, is to testify that he conveyed concerns internally to officials after listening to President Trump's phone call with his Ukrainian counterpart, the New York Times first reported Monday.
Why it matters: Vindman, a decorated Iraq War veteran, would be the first official from the White House who listened to the July 25 call between Trump and Ukrainian President Volodymyr Zelensky discussing former Vice President Joe Biden and his son Hunter Biden, which resulted in a formal impeachment inquiry being launched Trump.
This would all undermine U.S. national security."
— Vindman's opening statement on President Trump's Ukraine call remarks
The big picture: Politico obtained a copy of Vindman's opening statement ahead of his testimony before House impeachment investigators Tuesday. Key takeaways of his comments include that he twice contacted the top NSC lawyer with his concerns but that he is not the whistleblower. Trump and his allies deny any wrongdoing.
What he's saying: "I did not think it was proper to demand that a foreign government investigate a U.S. citizen, and I was worried about the implications for the U.S. government's support of Ukraine," he states.
Vindman "realized that if Ukraine pursued an investigation into the Bidens and Burisma," where Hunter Biden served on the board, "it would likely be interpreted as a partisan play which would undoubtedly result in Ukraine losing the bipartisan support it has thus far maintained."
Between the lines: Talev notes that Vindman has key knowledge about specific details and he is politically neutral. His decades-long career in the military and decorated status sets him apart from anyone the president night try to paint as partisan or a never-Trumper.
His Ukrainian heritage also points to his sensitivities over Ukraine being used as a political pawn — and the security implications for both countries.
Read Vindman's full statement:
Go deeper: Trump-Ukraine scandal: All the key players, dates and documents
Editor's note: This article has been updated with new details throughout.
Go deeper