Juul to cut hundreds of jobs in "reset" effort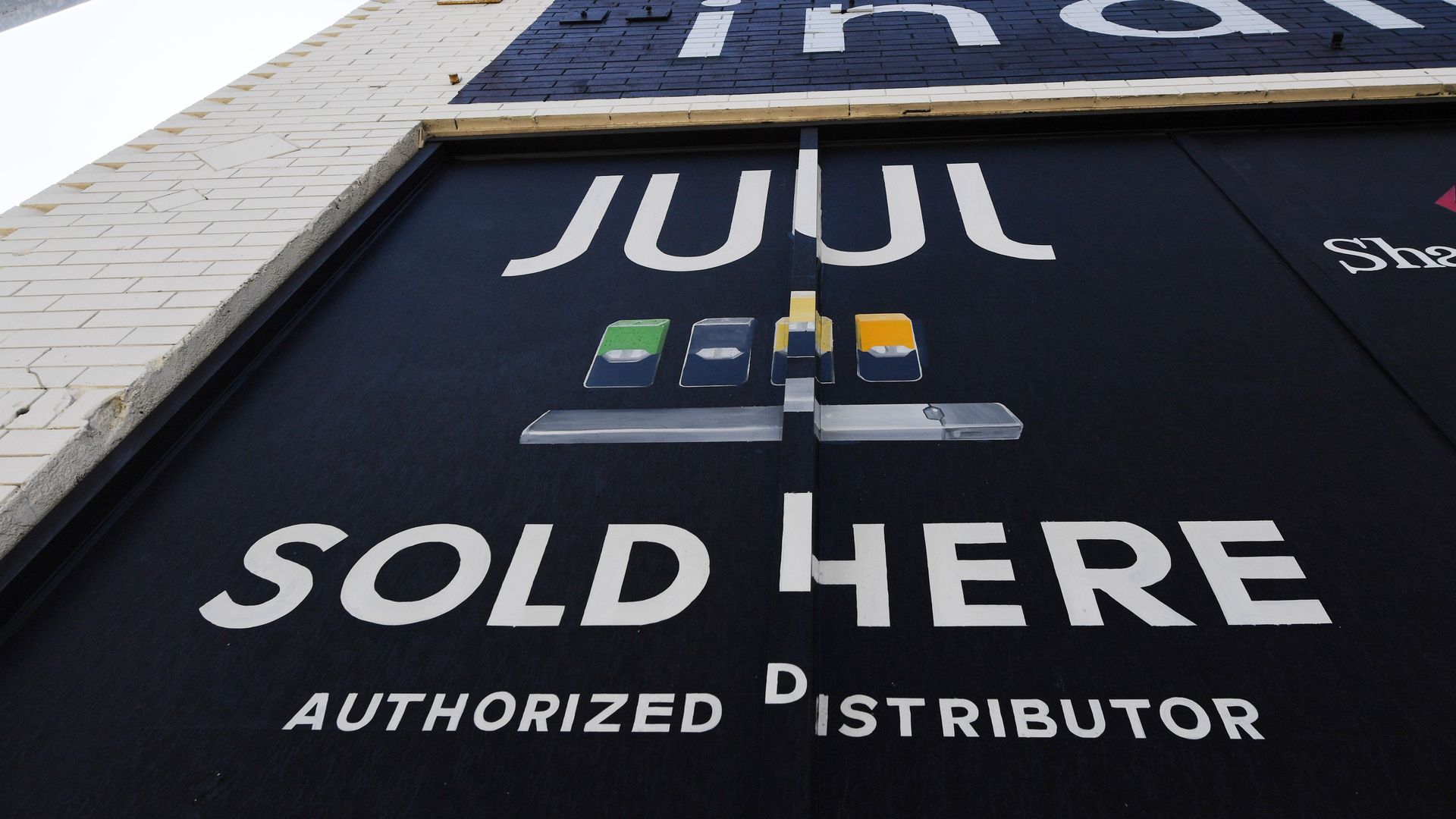 Juul plans to cut around 500 jobs by the end of the year in an attempt to mend the damaged relationship between the company and federal regulators, reports the Wall Street Journal.
Why it matters: The e-cigarette market has been upended by a Trump administration proposal to ban most flavored e-cigarette cartridges amid growing health concerns regarding youth vaping and a warning issued by the CDC against the use of the products.
In addition to cutting jobs, Juul will also cut back its marketing budget and invest in programs that attempt to reduce underage vaping.
By the numbers: Juul hired an average of 300 employees a month in 2019, swelling its staff to around 4,000 employees. Around 10% to 15% of Juul's workforce could be eliminated.
The company enacted a hiring freeze in last month shortly before the company's new CEO K.C. Crosthwaite took over.
It also suspended all broadcast, print and digital advertising of its products in the U.S.
Crosthwaite said in a statement on Monday that the e-cigarette market is undergoing "a necessary reset."
Go deeper: More than 1,600 people report mysterious vaping illness
Go deeper