Key takeaways from Biden's "60 Minutes" interview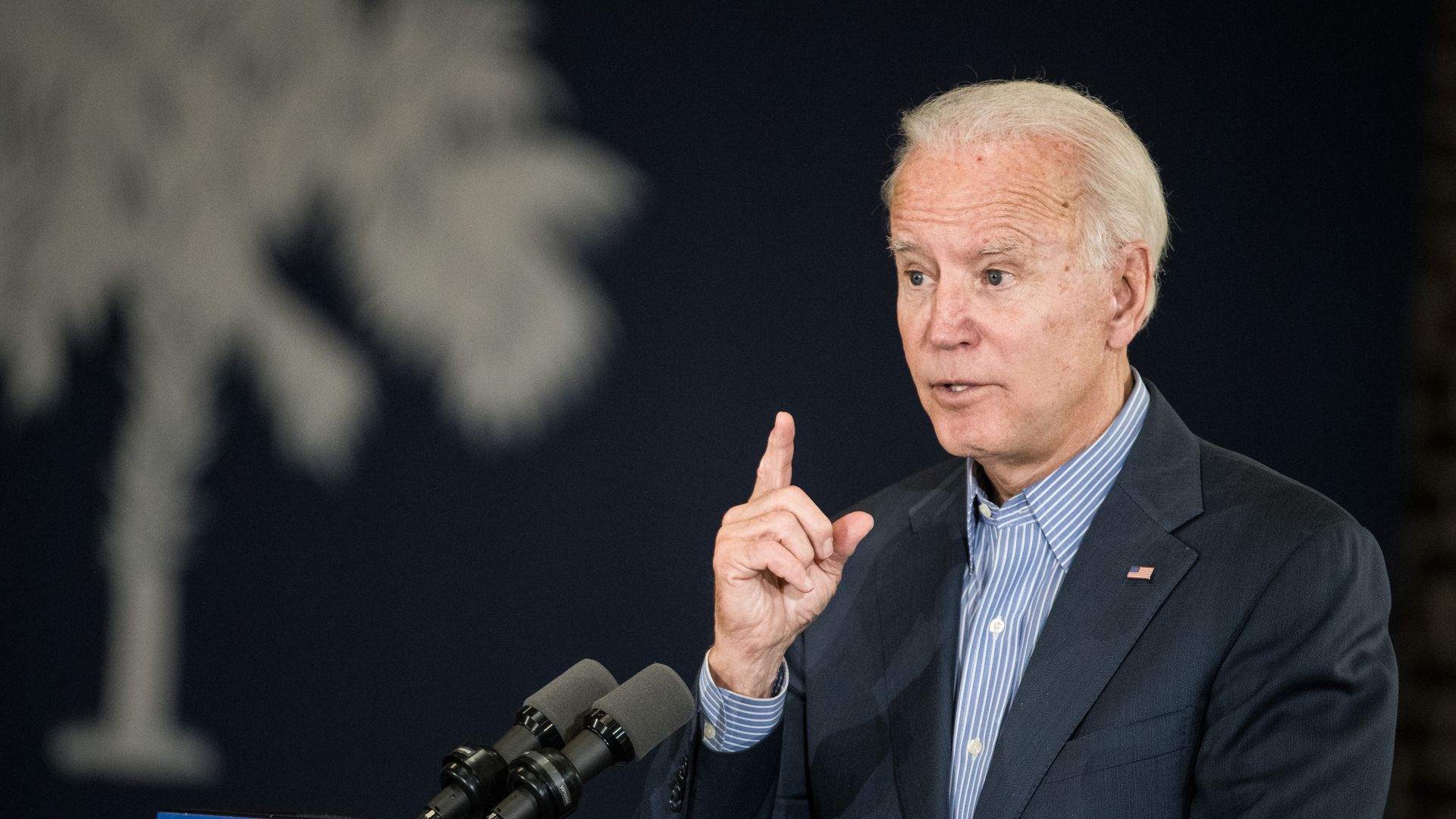 Democratic presidential candidate Joe Biden defended his son's actions in Ukraine in a wide-ranging interview with CBS' "60 Minutes, broadcast Sunday, in which his wife, Jill Biden also appeared.
Other highlights
On President Trump:
NORAH O'DONNELL: "President Trump says Russian interference is a hoax."
BIDEN: "He's an idiot, in terms of sayin' that. Everybody knows this. Everybody knows it. Nobody doubts it."
O'DONNELL: "President Trump has said publicly, 'Joe Biden and his son are stone cold corrupt.' ... Anything you want to say to him?"
BIDEN: "Yeah. Mr. President, release your tax returns. Let's see how straight you are, OK old buddy? I put out 21 years of mine. So show us your tax returns. ... What are you hidin'? You want to deal with corruption? Start to act like it. Release your tax returns or shut up."
On whether he's the Democratic presidential frontrunner:
BIDEN: "I know I'm the frontrunner. Find me a national poll with a notable — a couple exceptions. But look, this is a marathon."
O'DONNELL: "You can look at the last campaign finance filing. ... You have less than $9 million in the bank. Bernie Sanders has $30, nearly $34 million in the bank. Senator Warren has $26 million. How do you compete against that?"
BIDEN: "I just flat beat them. (laughs) We're on a course to do extremely well. ... I'm not worried about being able to fund this campaign. I really am not, truly."
On why former President Obama hasn't endorsed him:
BIDEN: "I want to earn this on my own."
O'DONNELL: "Did he offer to endorse you?"
BIDEN: "No, we didn't even get there. I asked him not to. He said, "OK." I think it's better — I think he thinks it's better for me. I have no doubt when I'm the nominee he'll be out on the campaign trail for me."
On Facebook removing fake accounts from Russia while permitting Trump ads on Biden:
"Facebook is running right now paid advertising by Trump that everybody knows is a flat lie. You know, I'm glad they brought the Russians down. Why don't you bring down the lies that Trump is telling and everybody knows are lies?"
On whether Trump's family conducted themselves correctly and avoided conflicts of interest:
BIDEN: "If I get elected president, my children are not going to have offices in the White House. My children are not going to sit in on Cabinet meetings. ... It's just simply improper because you should make it clear to the American public that everything you're doing is for them. For them. And the idea that you're going to have his children his son-in-law, etc., engaged in the day-to-day operation of things they know nothing about."
O'DONNELL: "You don't think that Jared Kushner should be negotiating a Middle East peace solution?"
BIDEN: "No, I don't (laughs). ... What credentials does he bring to that?"
The other side: Trump's campaign issued a statement defending his family when Biden's remarks on them were made public last week.
Go deeper:
Editor's note: This article has been updated with new details throughout.
Go deeper