DHS grants hundreds of thousands of Salvadorans an extra year to leave U.S.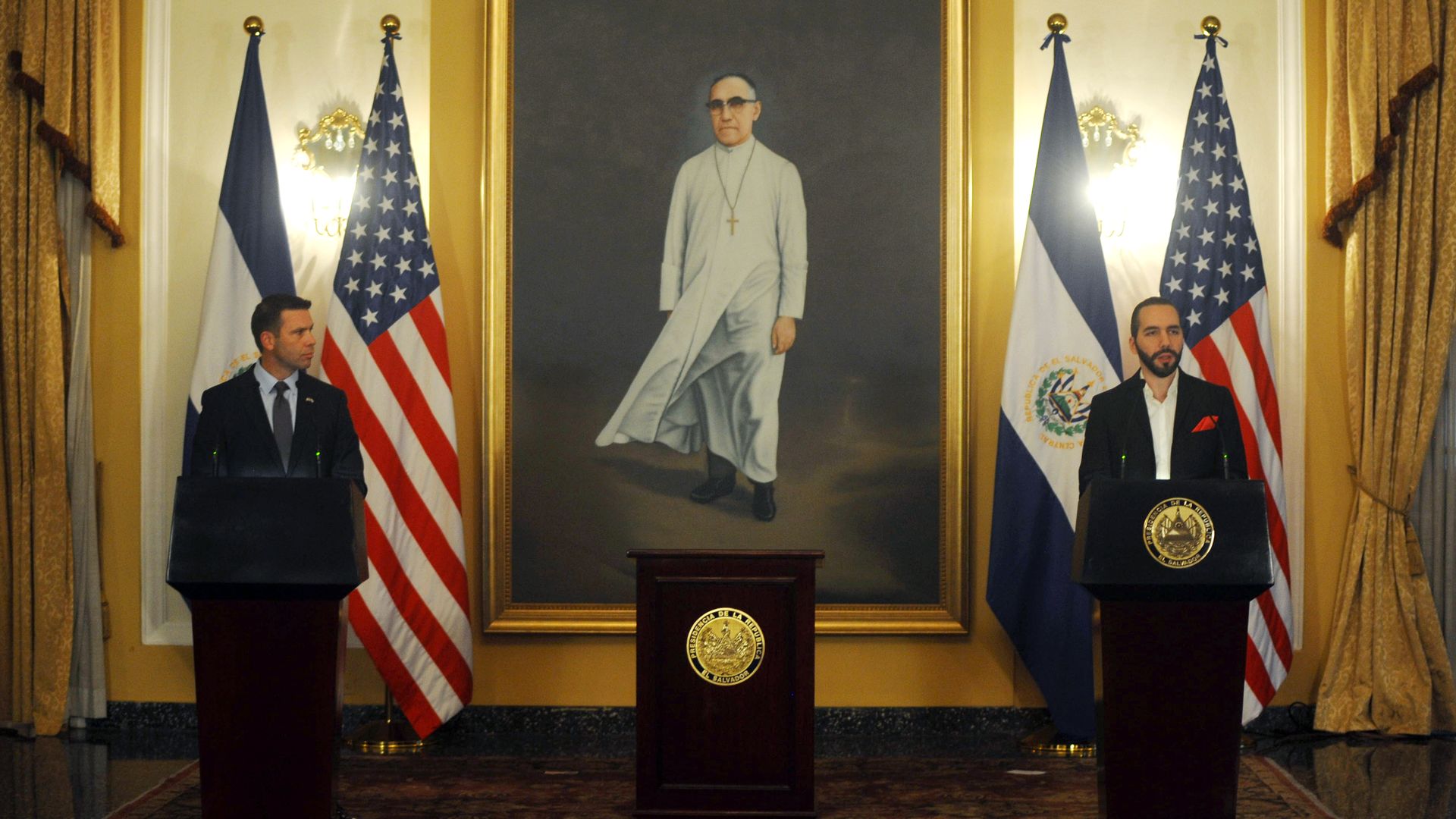 Acting Homeland Security Secretary Kevin McAleenan signed an agreement with El Salvador on Monday, giving Salvadorans covered by the Temporary Protected Status program (TPS) an extra year to return to their home country.
Why it matters: There are around 200,000 Salvadorans living in the U.S. under the special, temporary status, which is provided to people who are unable to return to their home country due to violence or catastrophe. A federal court has temporarily blocked the administration from ending the program for El Salvador.
The new agreement is part of a series of deals DHS has signed with Central American nations that could force migrants to seek asylum in places like El Salvador, Honduras and Guatemala instead of the U.S. The Trump administration recently announced it will resume foreign aid to the three nations.
In return, El Salvador will work with U.S. immigration officials to bolster their own border and immigration enforcement efforts in an attempt to slow the flow of migrants heading to the U.S.
Go deeper: Trump administration reaches asylum deal with El Salvador
Go deeper