America's massive teacher shortage is stunting student learning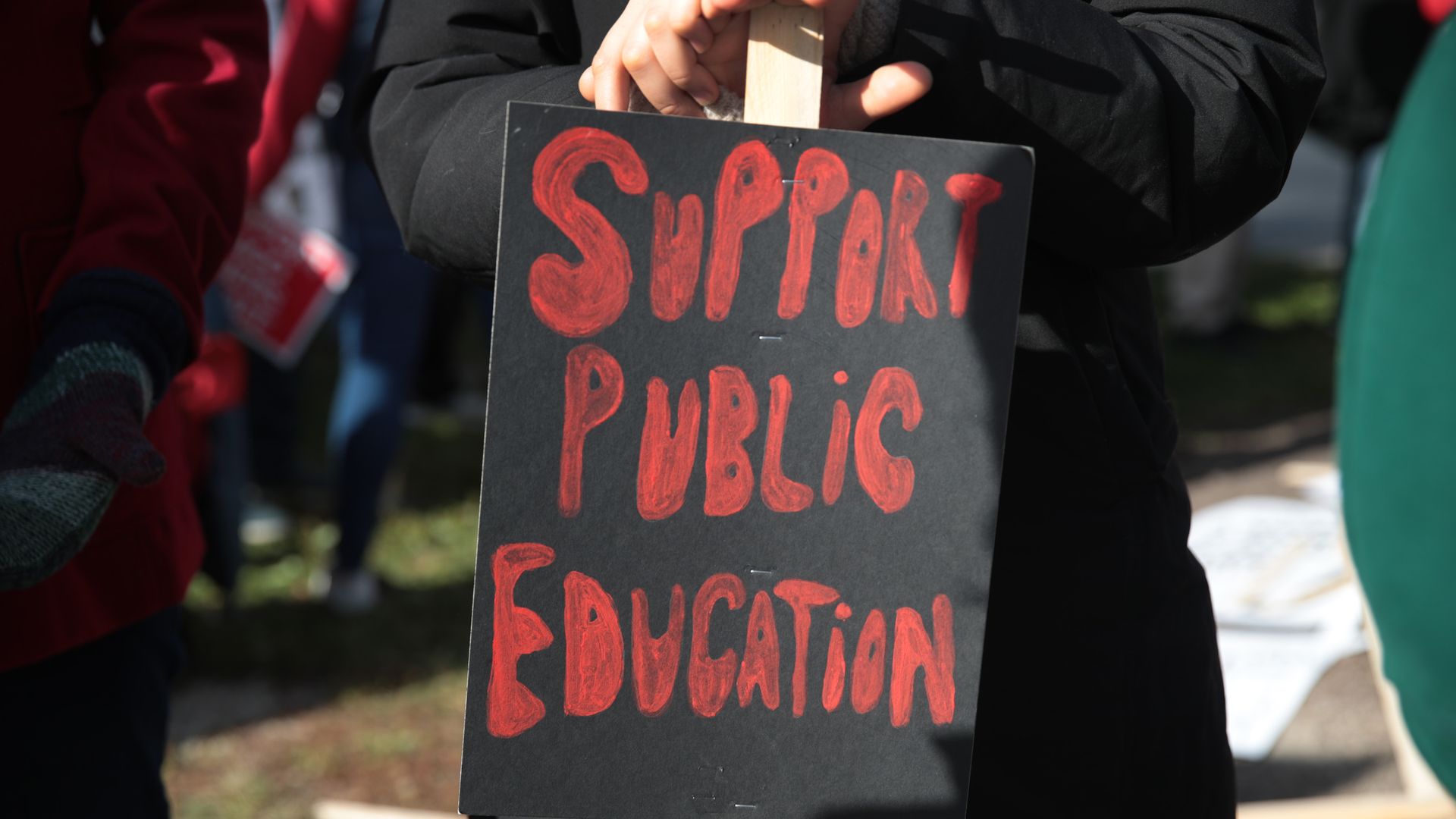 There's a shortfall in education across the U.S., with more than 300,000 unfilled public teaching jobs needed to keep up with enrollment, according to an analysis from the Economic Policy Institute.
Driving the news: 25,000 Chicago Public School teachers have been on strike for more than a week, asking for capped class sizes, higher salaries and more hiring capacity for teachers' assistants and nurses. The number of teachers picketing hit a 7-year high, according to BLS data.
The big picture: State and local governments cut education budgets during the recession, which forced many educators to take part-time jobs, organize walkouts for better conditions or leave the field altogether, the EPI report shows.
Last year, teachers quit at the fastest rate ever recorded due to unsatisfactory wages, leaving school districts to cope with surging student enrollment.
Why it matters: The lack of teachers is stunting student learning, as growing class sizes are becoming unmanageable learning environments, and teacher aides are in short supply. Meanwhile, educators are strapped for time and resources to create more individualized lesson plans and volunteer for extracurricular activities.
What to watch: Several 2020 Democratic candidates have announced support for raising teachers' wages and better classroom resources.
Former Vice President Joe Biden offered up a plan to compensate teachers for extra work completed outside the classroom, such as mentoring or coaching. He also wants to double the number of school psychologists, guidance counselors, nurses, social workers and other health care professionals.
Separately, Gov. Ron DeSantis (R-Fla.) introduced legislation that would put $603 million into teacher salaries to boost the minimum pay to $47,500, the Tampa Bay Times reports. If approved, Florida's teacher pay will be one of the highest in the U.S., the governor's office said.
Go deeper