Trump sends Netanyahu birthday letter calling him "one of my closest allies"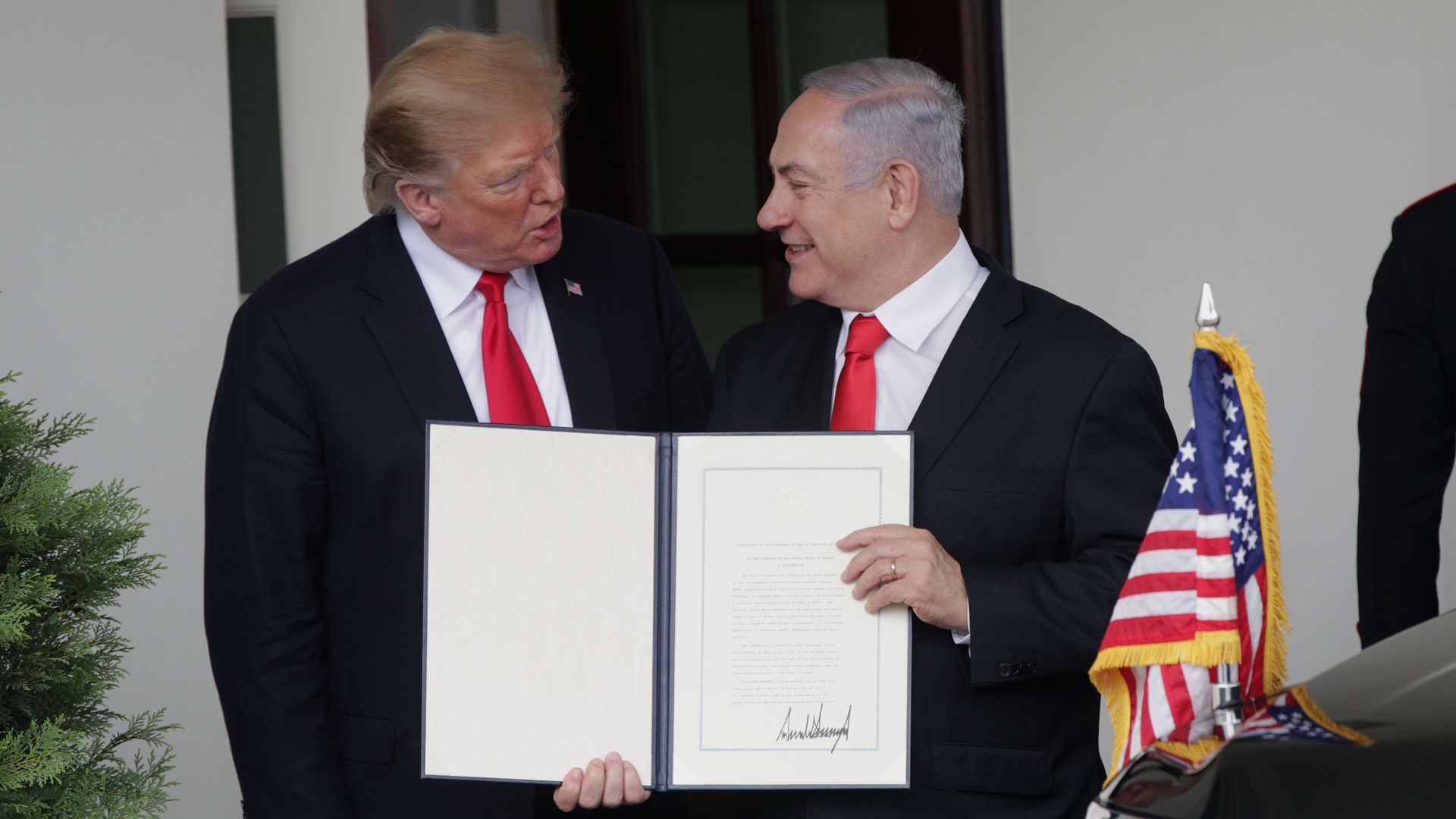 President Trump sent a letter to Israeli Prime Minister Benjamin Netanyahu on Monday congratulating him on his 70th birthday and calling him "one of my closest allies," shortly after Netanyahu announced he had failed to form a government for the second time in six months.
Why it matters: The warm contents of the letter stand in stark contrast to the cold shoulder Trump gave Netanyahu after the Israeli election, when he said the U.S. has relations "with Israel," and not with Netanyahu. Trump and Netanyahu haven't spoken on the phone in five weeks. Their last phone call was three days before the Sept. 17 elections, when Trump tweeted that he discussed with Netanyahu the possibility of a U.S.-Israel defense treaty.
Trump wrote in the letter: "There has never been a more productive time in the Israeli-American partnership and I know there are many more victories to come. You are one of my closest allies. I look forward to the continued success we will have working together."
The president added in a handwritten comment beside his signature: "You are great!"
Between the lines: Trump's letter appears to be an attempt to lend political support for Netanyahu, who finds himself vulnerable to pending criminal indictments for corruption after his failure to build a coalition.
It's notable that Trump calls Netanyahu "my" ally, as opposed to "our" or the "United States'" ally.
Netanyahu's office, which released the letter, is using it domestically to show the prime minister still has a personal alliance with President Trump, who is quite popular in Israeli public opinion.
The big picture: Later this week, Netanyahu's opponent Benny Gantz is expected to receive the mandate for forming a government from President Rivlin.
Secretary of State Mike Pompeo did not meet Gantz while visiting Israel last Friday.
Trump's senior adviser Jared Kushner, however, will meet with Gantz during his expected visit to Israel on Oct. 28.
Read the letter: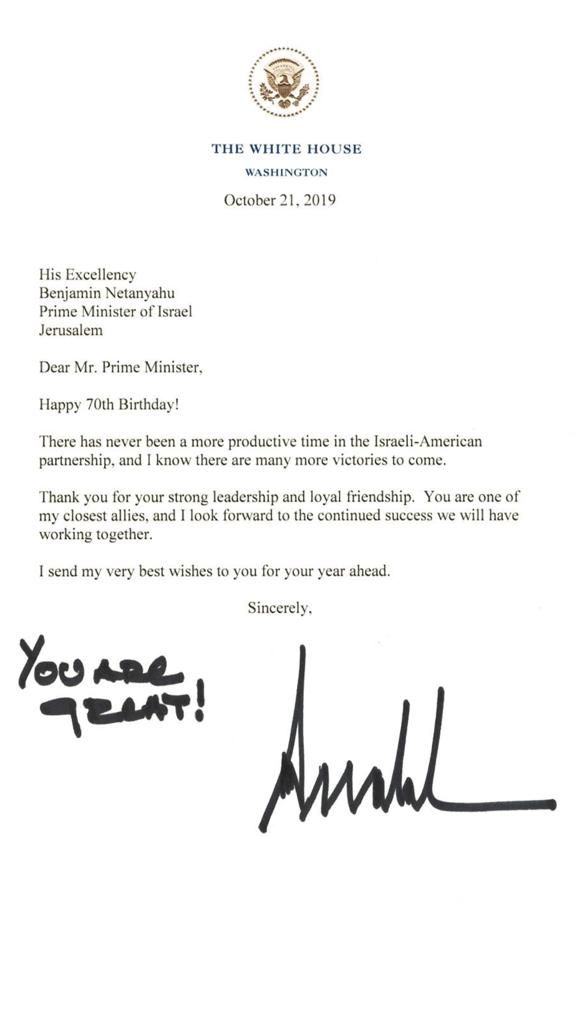 Go deeper