New York leads 47 attorneys general in Facebook investigation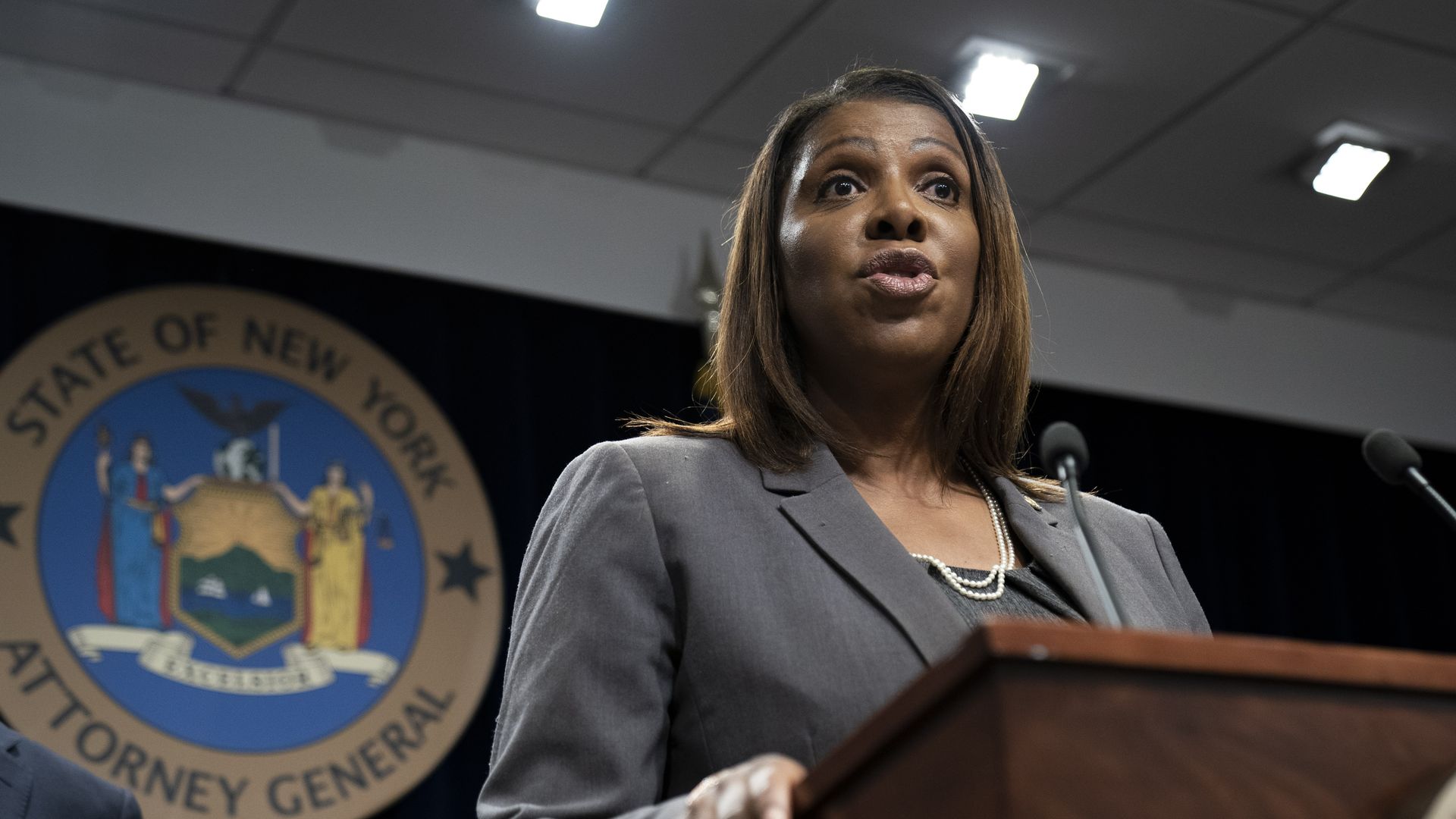 The multi-state antitrust investigation into Facebook, which moved forward Monday as state officials met with experts, now counts 47 attorneys general among its membership.
The big picture: Facebook is facing attacks on all fronts, with antitrust scrutiny of the company's size and power also taking shape at the Federal Trade Commission, the Justice Department and Congress.
Driving the news: New York Attorney General Letitia James said Tuesday the bipartisan investigation has expanded to include several more states and territories, including Republican attorneys general from Arizona and Louisiana. James and other state attorneys general recently met with leaders at the Justice Department and FTC to discuss the probe.
"Our investigation now has the support of 47 attorneys general from around the nation, who are all concerned that Facebook may have put consumer data at risk, reduced the quality of consumers' choices, and increased the price of advertising," James said in a statement.
On Monday, state attorneys general and staff met in New York with economists, lawyers and other tech critics to discuss the practical and economic theories as well as the potential remedies in taking on Facebook, according to a person familiar with the meeting.
According to that person, invited speakers included Dina Srinivasan, who wrote "The Antitrust Case Against Facebook"; Jason Kint, CEO of trade association Digital Content Next; and Fiona Scott Morton, a Yale economics professor and former DOJ antitrust official.
Go deeper