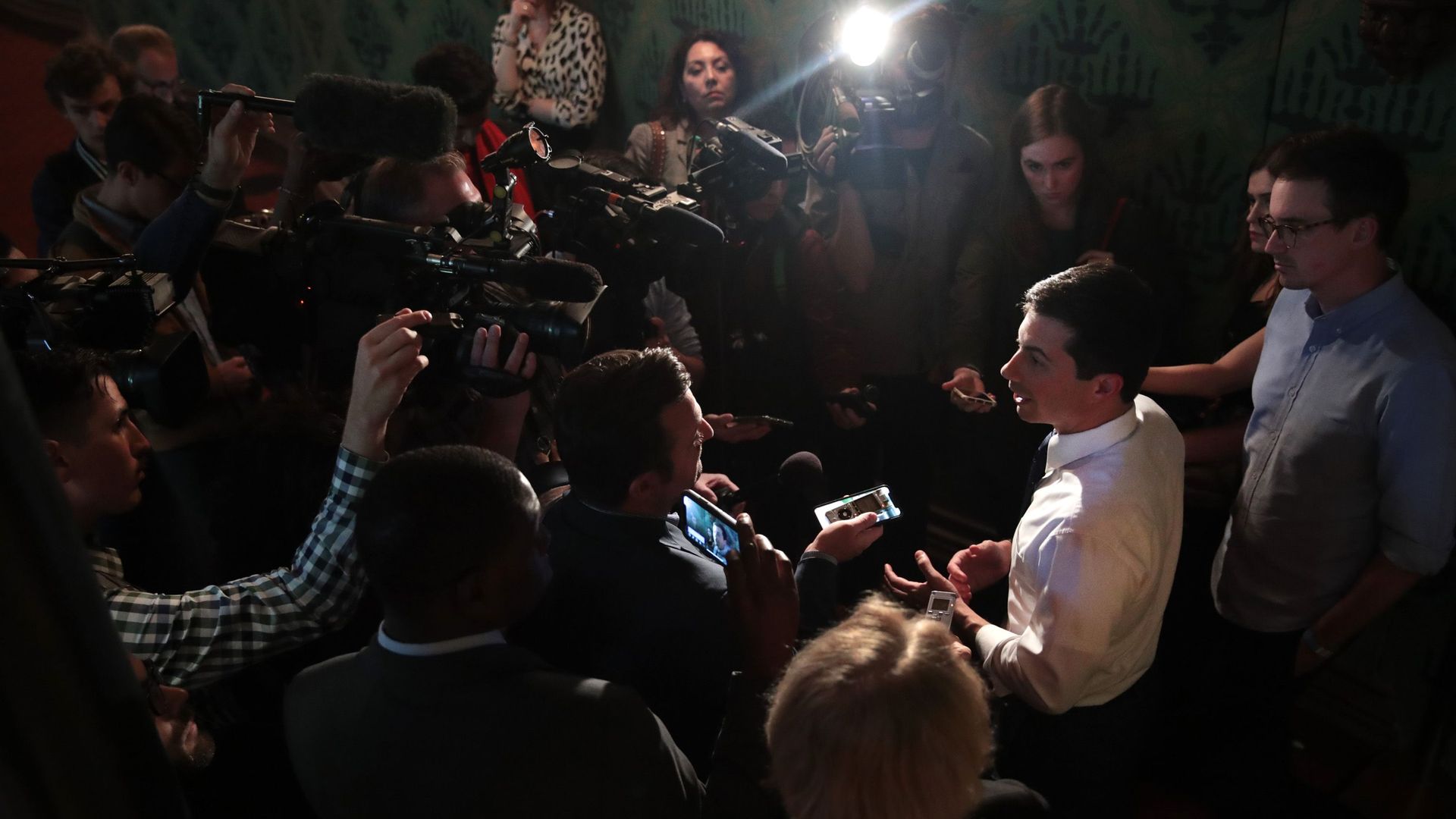 A new Suffolk University/USA Today poll found a 3-way race in Iowa as Pete Buttigieg catches up to Joe Biden and Elizabeth Warren in the first-in-the-nation caucuses.
Why it matters: The new result are significantly different than the Suffolk/USA Today poll taken at the end of June, which found Biden leading Warren by double digits and Buttigieg trailing at 6%.
By the numbers:
Biden: 18%
Warren: 17%
Buttigieg: 13%
Sanders: 9%
Steyer: 3%
Other candidates: 11%
Undecided: 29%
Of note: Buttigieg has been focusing a lot of his attention on Iowa, including opening 20 field offices and hiring nearly 100 staff members statewide. He's betting on 31 counties in Iowa that voted twice for former President Obama and then for President Trump.
Methodology: Suffolk University and USA Today collected the opinions of 500 likely Democratic caucus-goers via a telephone poll with a margin of error of 4.4%.
Go deeper ... Poll: Most Democratic voters value focus on "kitchen-table concerns"
Go deeper