EU ambassador: I was "disappointed" with Trump's Ukraine approach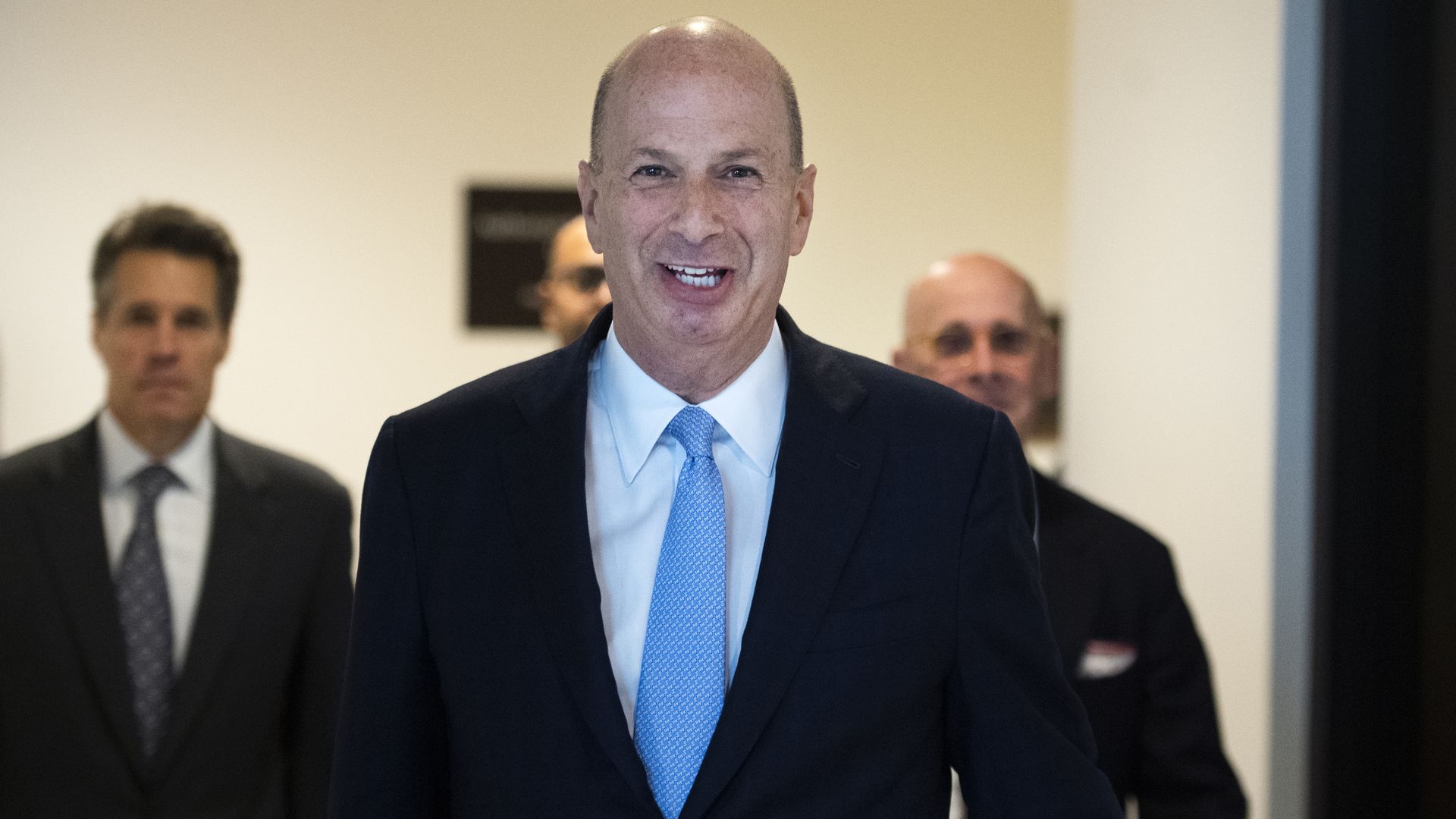 Gordon Sondland, the U.S. ambassador to the European Union, will tell the House committees investigating President Trump and Ukraine on Thursday that he was "disappointed" with Trump's approach to Ukraine — specifically with his request that he work with Rudy Giuliani.
"Let me be clear: Mr. Giuliani does not work for me or my Mission and I do not know what official or unofficial role, if any, he has with the State Department. ... Please know that I would not have recommended that Mr. Giuliani or any private citizen be involved in these foreign policy matters. However, given the President's explicit direction, as well as the importance we attached to arranging a White House meeting between Presidents Trump and Zelensky, we agreed to do as President Trump directed."
Highlights:
"[B]ased on the President's direction, we were faced with a choice: We could abandon the goal of a White House meeting for President Zelensky, which we all believed was crucial to strengthening U.S.-Ukrainian ties ... or we could do as President Trump directed and talk to Mr. Giuliani to address the President's concerns."
"I did not understand, until much later, that Mr. Giuliani's agenda might have also included an effort to prompt the Ukrainians to investigate Vice President Biden or his son or to involve Ukrainians, directly or indirectly, in the President's 2020 reelection campaign."
"On September 9, 2019, Acting Charge de Affairs/Ambassador William Taylor raised concerns about the possibility that Ukrainians could perceive a linkage between U.S. security assistance and the President's 2020 reelection campaign. Taking the issue seriously, and given the many versions of speculation that had been circulating about the security aid, I called President Trump directly."
"I asked the President: 'What do you want from Ukraine? The President responded, 'Nothing. There is no quid pro quo.' The President repeated: 'no quid pro quo' multiple times. This was a very short call."
"Let me state clearly: Inviting a foreign government to undertake investigations for the purpose of influencing an upcoming U.S. election would be wrong. Withholding foreign aid in order to pressure a foreign government to take such steps would be wrong."
"I did not and would not ever participate in such undertakings. In my opinion, security aid to Ukraine was in our vital national interest and should not have been delayed for any reason."
Read his statement:
Go deeper: The coming appearances in House Democrats' impeachment probe
Go deeper