Buttigieg and Klobuchar rake in over $1 million each in 24 hours after debate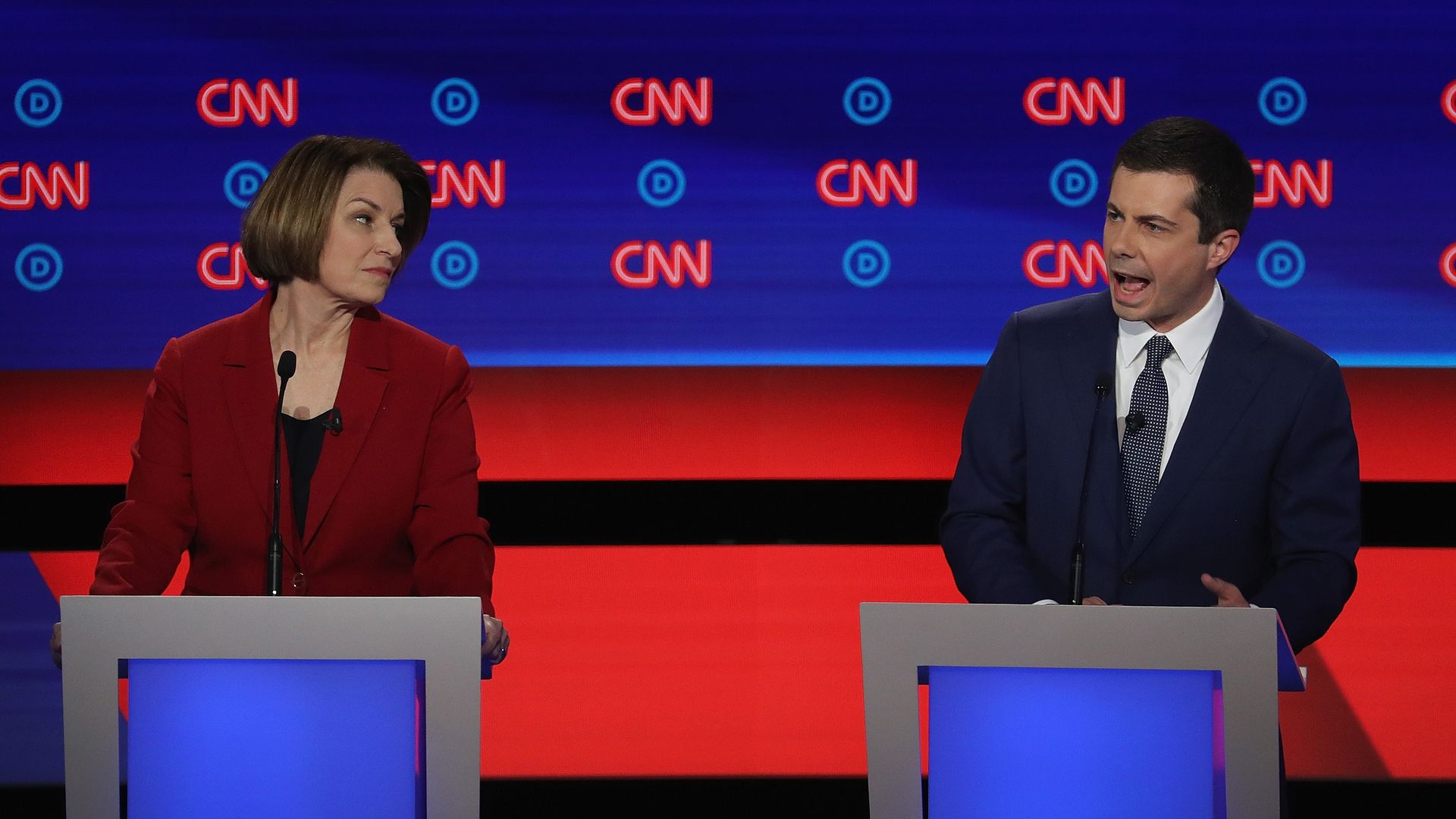 2020 Democratic presidential candidates Sen. Amy Klobuchar and Mayor Pete Buttigieg raised more than $1 million each in campaign donations in less than 24 hours after Tuesday's debate in Ohio, according to the New York Times.
Between the lines: Buttigieg and Klobuchar, who have both positioned themselves as moderates in the Democratic field, were two of the candidates to go hardest after progressive frontrunner Sen. Elizabeth Warren, especially on how she would pay for her Medicare for All health care plan. With a weakened Joe Biden reporting rather anemic Q3 fundraising numbers, the two Midwesterners are looking to siphon off moderate support.
By the numbers: The post-debate contributions were a needed jolt to Klobuchar's campaign, which raised only $4.8 million in Q3.
Meanwhile, Buttigieg's post-debate haul adds to the $19.2 million his campaign raised in Q3, one of the highest fundraising totals in the Democratic field.
Of note: Sen. Bernie Sanders, in his political debut following his heart attack and major surgery, received $620,000 from donors on the day of the debate.
Entrepreneur Andrew Yang's campaign also announced that it raised more than $500,000 after the debate.
Go deeper