Buttigieg declared in 2018 tweet: "I do favor Medicare for All"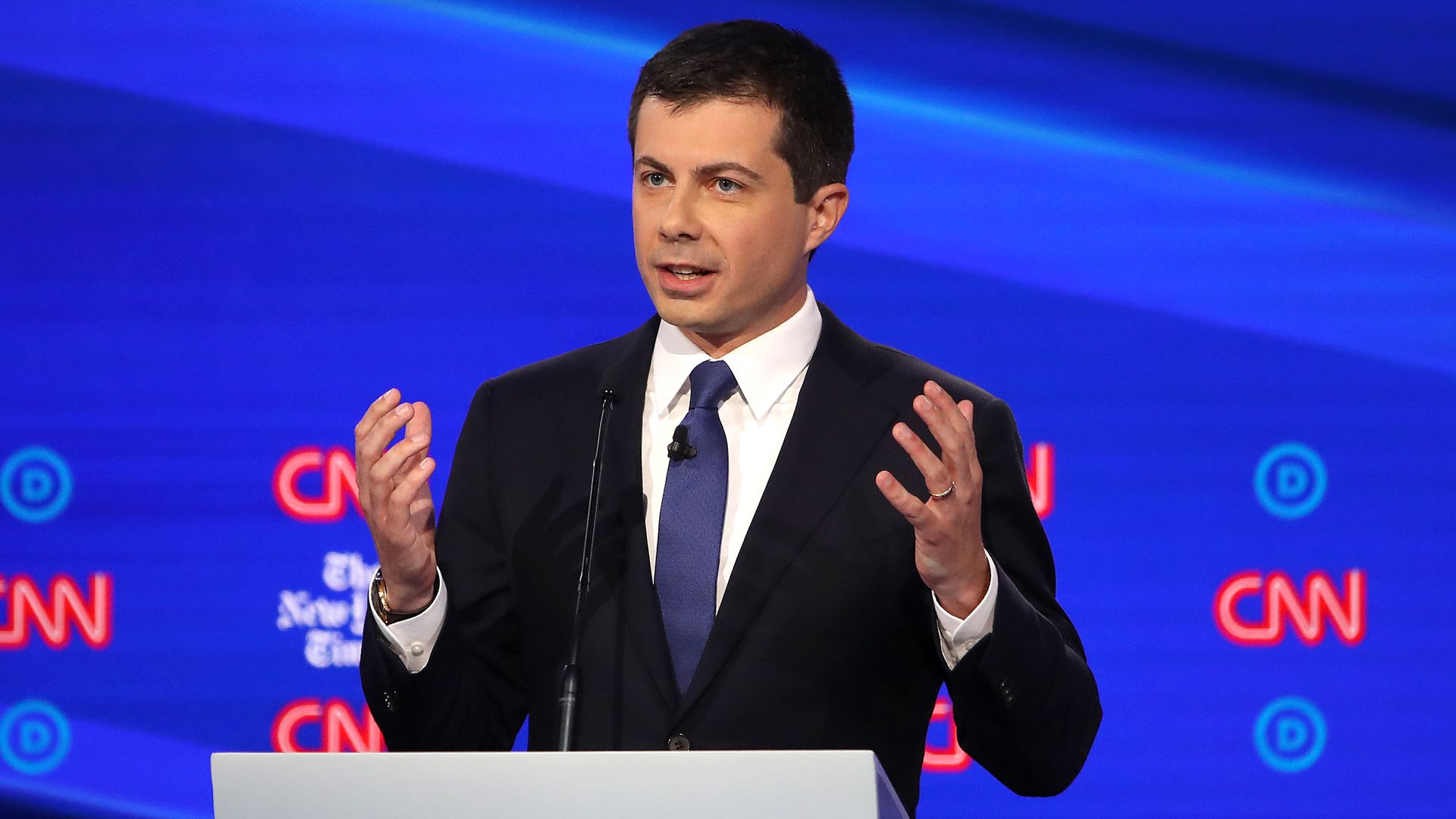 South Bend Mayor Pete Buttigieg and his campaign denied on Wednesday that his health care stance had changed and clarified a 2018 tweet that's resurfaced in which he declared, "I do favor Medicare for All."
Why it matters: Buttigieg's campaign began running a digital ad this week calling out Democratic presidential rivals Sens. Bernie Sanders (I-Vt.) and Elizabeth Warren (D-Mass.) by name for their Medicare for All support.
Buttigieg followed the commercial by going after the progressive candidates at the debate.
What they're saying: Politico, which first reported the past tweets, notes Buttigieg's aides said there's "no contradiction" between his stance then and now.
A campaign spokesperson told Axios, "The difference between Pete, Warren and Sanders isn't on the goal of achieving universal health care coverage through Medicare. It's on how to get there."
The campaign released a transcript of Buttigieg's response to a reporter in Ames, Iowa, Wednesday night in which he said his views on Medicare had not changed.
"I've laid out a plan that now explains how we're going to get there, that makes Medicare available to all and at the same time doesn't do away with private plans. I think I've been consistent through the year that we don't have to abolish private plans in order to have Medicare available to everybody. And what we've done is we've laid out a detailed plan on how to get there.
"Now, if that public plan that we're creating is superior to every alternative, well then it's going to turn into a glide path that'll bring us to Medicare for All. It's just that for me, the most important principle isn't how many people are being covered by the government, it's making sure that every single American has health care."
What he's proposing: Buttigieg's health care proposal would expand Medicare coverage and keep private health insurance plans available. He's pledged to tackle surprise billing and introduce an out-of-pocket spending cap for Medicare.
Other key health care policies from Buttigieg's proposal include a $300 billion plan to bolster mental health and addiction support with increased access and a proposal to reduce drug prices.
Go deeper:
Editor's note: This article has been updated with comment from Buttigieg and his campaign.
Go deeper