How the ALCS rainout impacts the Yankees and Astros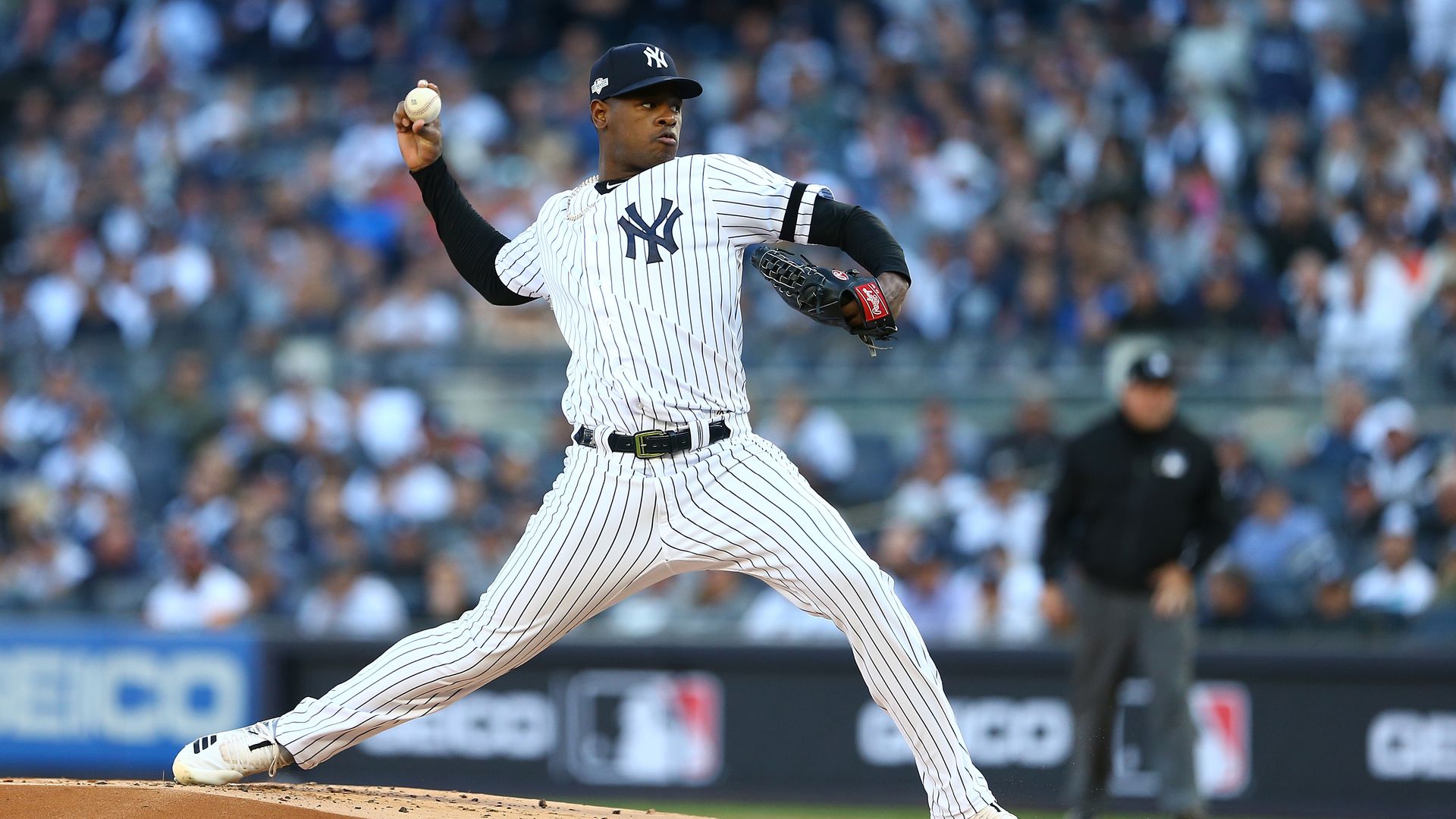 Due to heavy rain in New York yesterday, Game 4 of the ALCS was postponed to tonight, and Game 5 — originally scheduled for tonight — was pushed back to Friday, which was supposed to be a travel day.
Why it matters: The ripple effects of the rainout will be felt throughout the rest of the series, as the Astros and Yankees may have to play 4 games in 4 days if it goes the distance.
Who it helps: The postponement helps the Astros, as yesterday was set to be a bullpen game with rookie Jose Urquidy expected to pitch the bulk of the innings as either a starter or behind an opener.
Instead, they'll start Zack Greinke in Game 4 tonight and Justin Verlander in Game 5 tomorrow, both on regular rest.
They might still have to rely on Urquidy and the bullpen at some point, but the rainout delayed that until later — and if they win the series in 5 or maybe even 6 games, they'll have avoided it.
Who it hurts: The Yankees will counter with Masahiro Tanaka for Game 4 and James Paxton for Game 5, which is a solid 1-2 punch.
Problem is, New York relies much more heavily on their bullpen than Houston, and they might have to pitch for 4 straight days now.
For reference, Aaron Boone never used a single reliever for 3 straight days during the regular season. Unless his starters work deep into games, he'll have no choice but to break that guideline.
Go deeper: Washington Nationals reach franchise's first World Series with NLCS sweep
Go deeper