Sanders and Warren hold big lead in the 2020 money race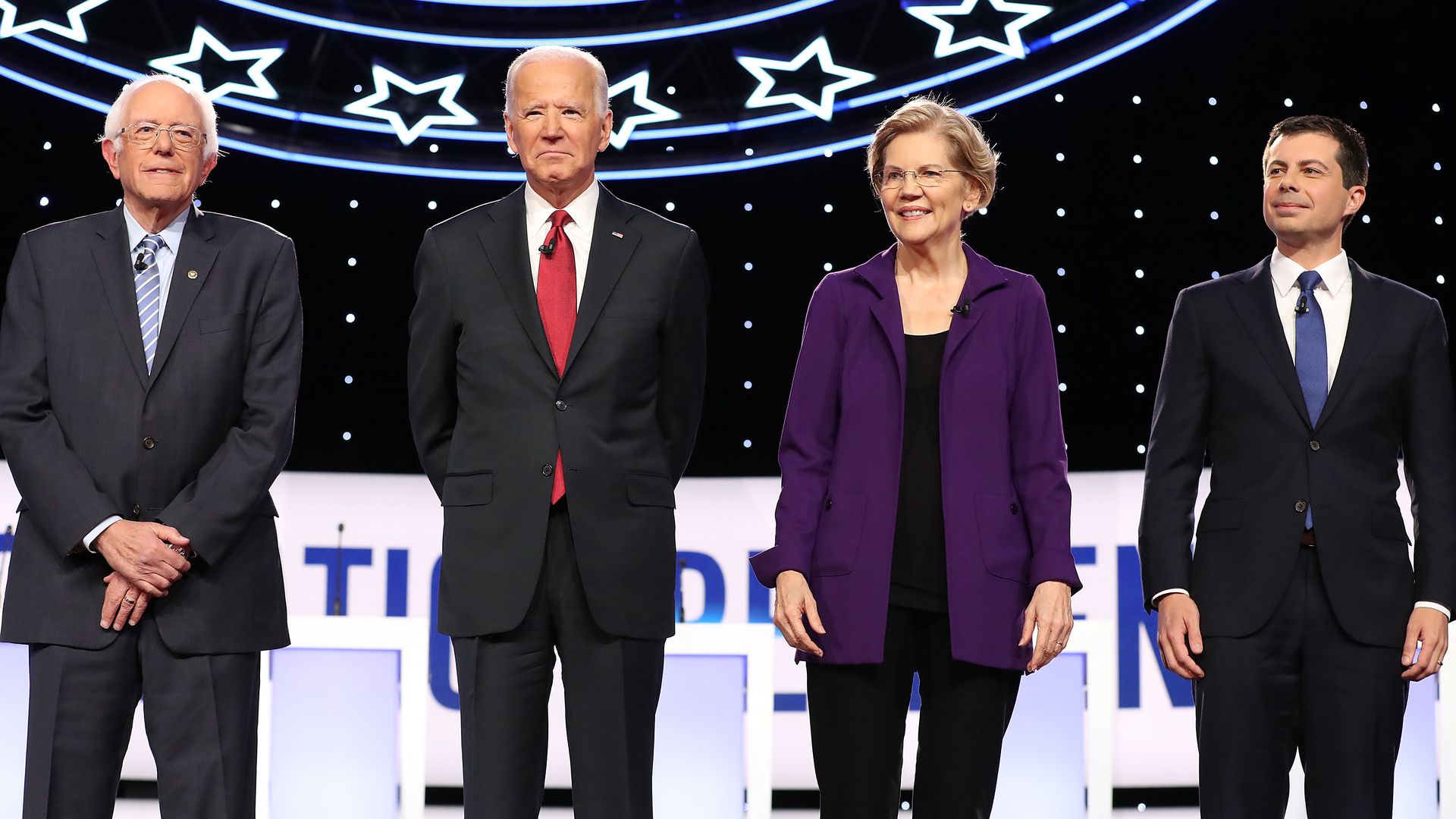 Bernie Sanders and Elizabeth Warren have stockpiled millions more than their rivals, including Joe Biden, the AP reports.
Why it matters: The campaign is entering a stretch where having cash on hand can allow candidates to scale up their operations and make a splash nationwide — especially because the first votes in Iowa and New Hampshire are now less than 4 months away.
By the numbers: Sanders had $33.7 million in cash on hand on his third-quarter fundraising report. Warren had $25.7 million; Pete Buttigieg came next at $23.3 million. Biden, next at just $8.9 million, has burned through money at a fast clip over the past three months, while posting an anemic fundraising haul.
Biden's dwindling war chest "raises questions about his durability as a front-runner," notes the AP.
Go deeper: Bernie Sanders' campaign says it raised $25.3 million in Q3
Go deeper