The coming appearances in House Democrats' impeachment probe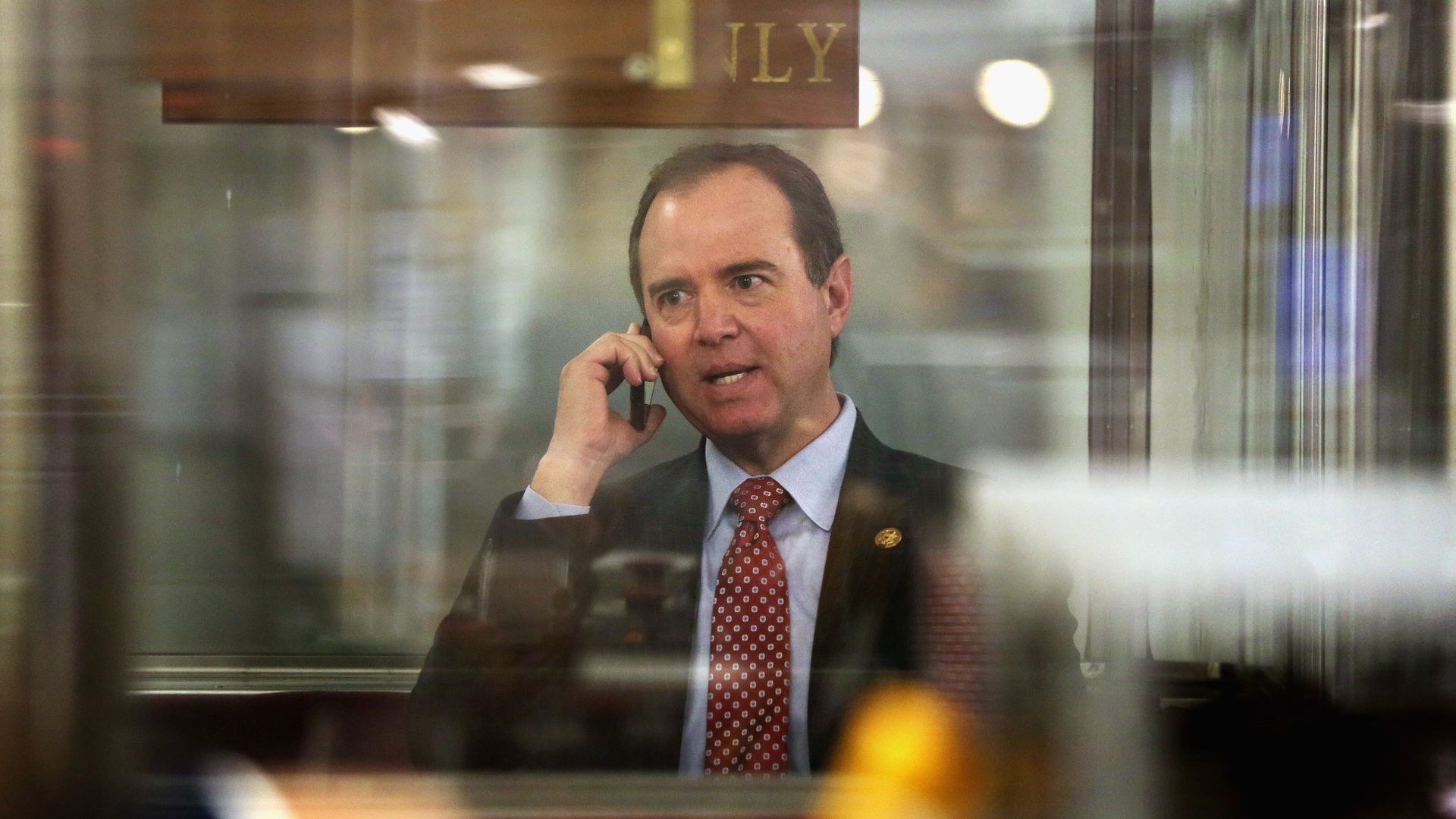 The three House committees investigating President Trump and Ukraine have sent multiple letters to key Trump administration officials demanding they appear as part of Democrats' rapidly expanding impeachment inquiry.
The latest: Trump's former national security adviser John Bolton was asked on Wednesday to testify before House impeachment committees on Nov. 7. The top lawyer on the national security council John Eisenberg and his deputy Michael Ellis were also asked on to testify on Nov. 4. It is unclear whether any will show up.
The coming schedule, though it is still unclear whether each official will comply with the committees' requests:
Thursday, Oct. 31 at 8 a.m.: Timothy Morrison, the National Security Council's Russia and Europe Director.
Friday, Nov. 1 at 9:30 am: Robert Blair, senior advisor to acting chief of staff Mick Mulvaney.
Monday, Nov. 4 at 9:30 am: Brian McCormack, associate director for natural resources, energy & science at the Office of Management and Budget (OMB). McCormack previously served as chief of staff to Energy Secretary Rick Perry.
Monday, Nov. 4: The NSC's top lawyer John Eisenberg. He was also interviewed by special counsel Robert Mueller's investigation.
Monday, Nov. 4: Michael Ellis, one of Eisenberg's deputies.
Tuesday, Nov. 5 at 9:30 am: Preston Wells Griffith, senior director for international energy & environment at the NSC.
Tuesday, Nov. 5 at 9:30 am: Michael Duffey, associate director for national security programs at OMB.
Wednesday, Nov. 6 at 9:30 am: T. Ulrich Brechbuhl, counselor to the State Department.
Wednesday, Nov. 6 at 9:30 am: Russell Vought, acting director of OMB.
Worth noting: Vought, Duffey and Brechbuhl were subpoenaed by the committees on Oct. 25 after declining to testify voluntarily. Acting Assistant Secretary of Defense for International Security Affairs Kathryn Wheelbarger, who was initially scheduled to testify on Oct. 30, is no longer expected to appear, a committee source tells Axios.
Already appeared:
Kurt Volker, Trump's former special envoy to Ukraine.
Marie Yovanovitch, former Ukraine ambassador.
Fiona Hill, Trump's former Russia adviser.
George Kent, deputy assistant secretary of state.
Ambassador Michael McKinley, the former senior adviser to Secretary of State Mike Pompeo.
Gordon Sondland, U.S. ambassador to the EU.
Bill Taylor, acting Ukraine ambassador.
Laura Cooper, deputy assistant secretary for Russia, Ukraine and Eurasia.
Philip Reeker, acting assistant secretary at the Bureau of European and Eurasian Affairs.
Lt. Col. Alexander Vindman, national security council director for European affairs.
Catherine Croft, former NSC staffer and former assistant to Volker.
Christopher Anderson, Ukraine expert and former assistant to Kurt Volker.
The state of play: If everyone complies with the requests from the Intelligence, Foreign Affairs and Oversight committees, Democrats will have interviewed 21 administration officials by the end of next week.
Democratic committee sources tell Axios that the accelerated pace of their efforts is directly in line with Speaker Nancy Pelosi's plan to wrap up the impeachment inquiry by the end of 2019.
If the hours-long depositions of officials who have already appeared before the committees are any indication, Democrats are being incredibly thorough in their questioning.
Go deeper:
Editor's note: This story has been updated to reflect new requests.
Go deeper