Syrian Kurdish forces strike deal with Assad amid Turkish assault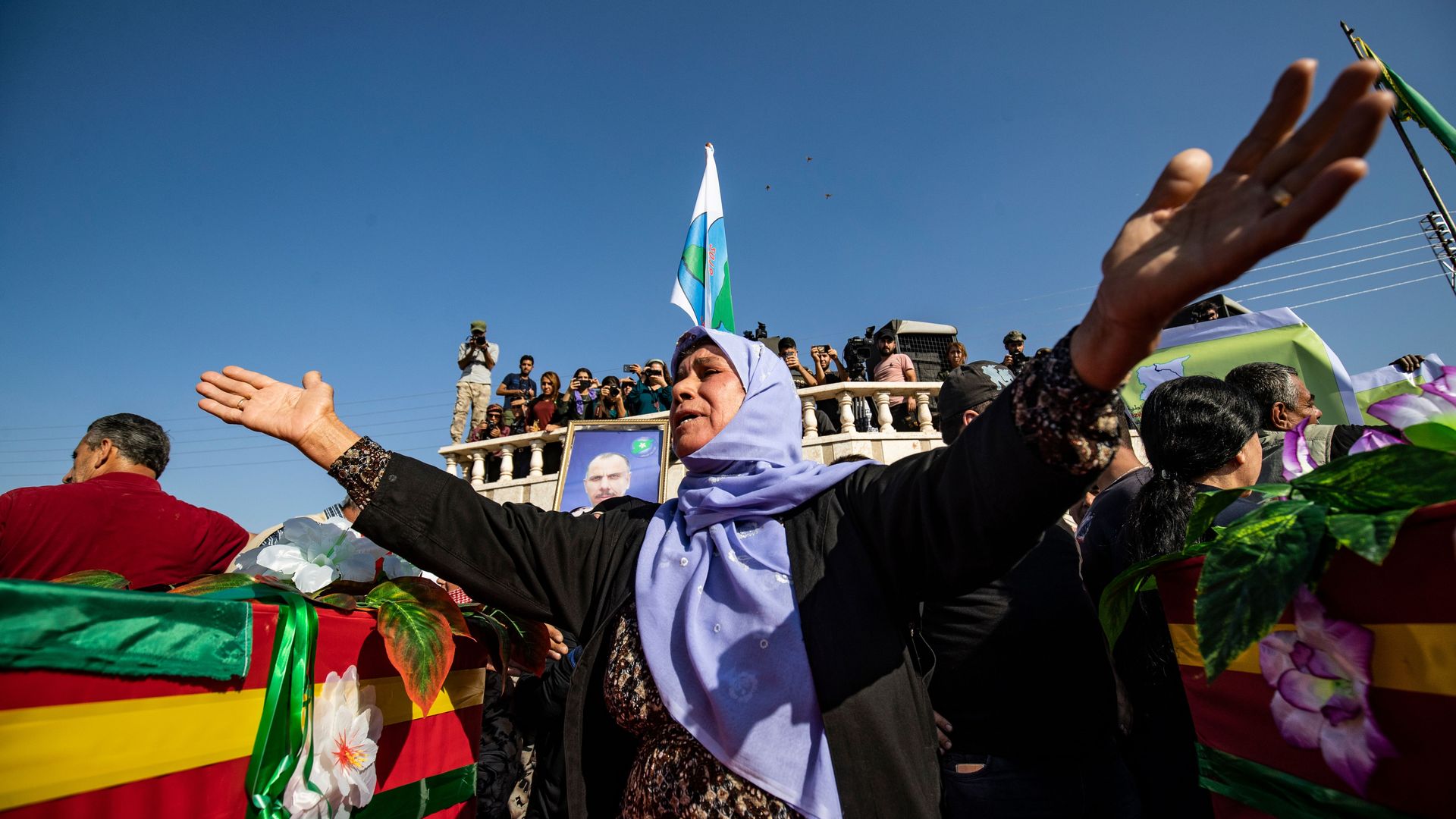 The primarily Kurdish Syrian Democratic Forces (SDF), which allied with the U.S. in the fight against ISIS, has struck a deal with the Syrian government to help protect the northeastern Syrian border against a military offensive by Turkey, the Washington Post reports.
Why it matters: President Trump's decision to withdraw U.S. troops from northeastern Syria ahead of a military incursion announced by Turkish President Recep Tayyip Erdoğan has caused intense bipartisan backlash, with many accusing Trump of abandoning an ally. The deal will result in forces loyal to the government of Syrian President Bashar al-Assad, who is also backed by Russia and Iran, returning to areas that had been under Kurdish control for 7 years.
The big picture: Earlier on Sunday, Defense Secretary Mark Esper announced that the U.S. would relocate 1,000 troops from northeastern Syria as fighting escalated.
Esper has insisted that the U.S. was not abandoning the Kurds, but the deal struck with Assad's government suggests the SDF no longer believes it can depend on the U.S. for protection.
Trump told a conference of Christian conservatives on Saturday that the Kurds are "fighting for their land" and that the U.S. doesn't have an obligation to protect them: "I don't think our soldiers should be there for the next 50 years guarding a border between Turkey and Syria when we can't guard our own borders at home."
Go deeper:
Go deeper