Judge blocks Trump admin plan to penalize immigrants likely to use public benefits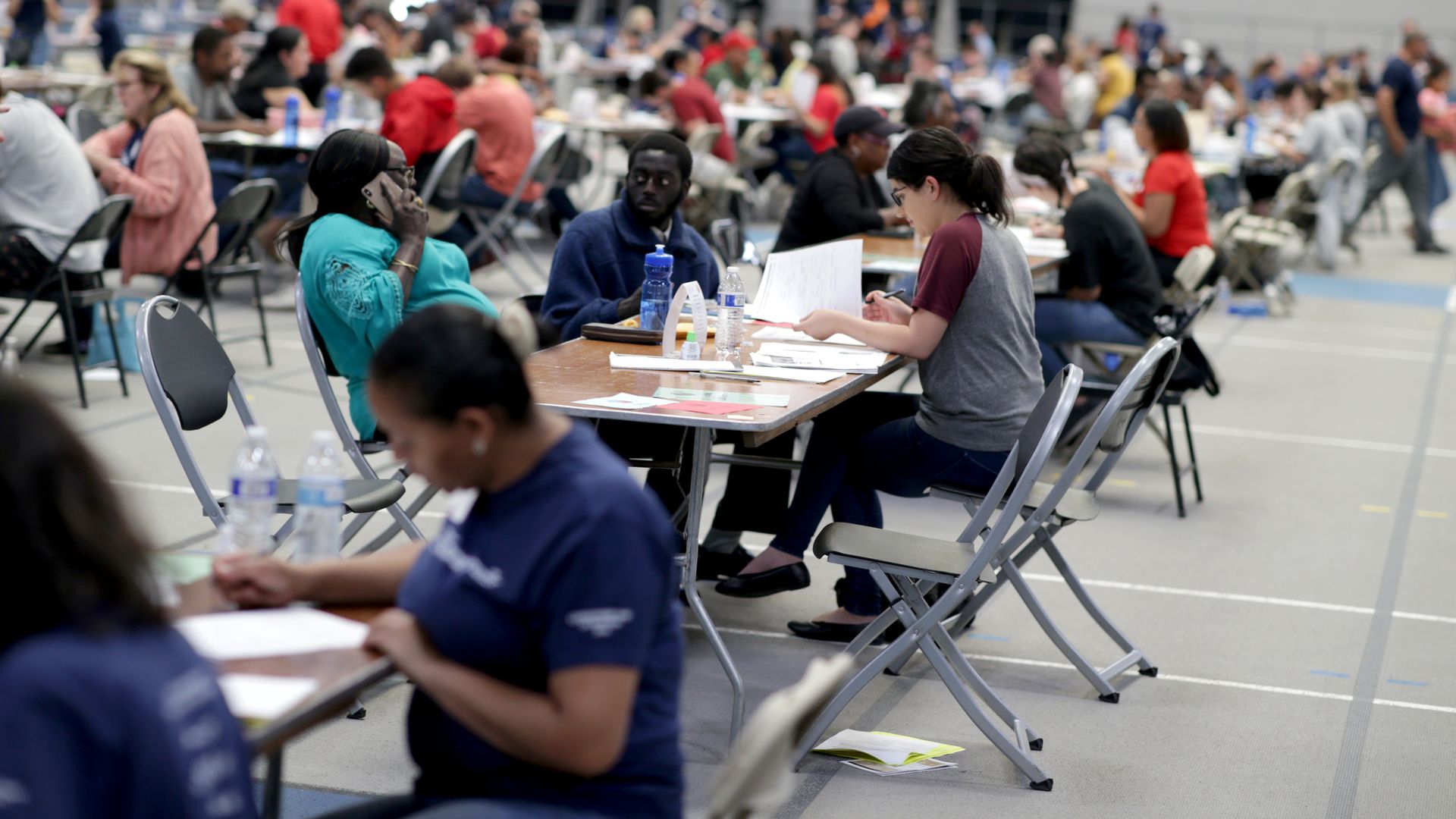 A federal judge on Friday blocked the Trump administration's proposed rule to deny residency to immigrants who use or are likely to use public benefit programs such as food stamps, housing assistance or Medicaid, the New York Times reports.
Driving the news: In a separate proposal last week, the Trump administration proposed requiring immigrant-visa applicants to prove they can obtain health insurance within 30 days of entering the U.S. or cover their own health care expenses.
Friday's decision prevents the regulation from taking effect as scheduled on Tuesday, Oct. 15.
The rule "set new standards for determining who might become a burden on the public purse and barred them from obtaining permanent residence in the country," writes the Times.
The rule would likely create a "chilling effect" on immigrants who are eligible to use certain public benefit programs, but choose not to out of fear of being penalized, according to immigration experts.
What's next: The judge's preliminary nationwide injunction is expected to be appealed by the Justice Department. The policy "is still subject to full legal review by the courts," per the Times.
The big picture: A recent increase in the number of people without health insurance has coincided with the Trump administration discouraging immigrants from applying for and using government health care programs, like Medicaid.
Go deeper: Trump admin wants to require immigrants to get health insurance
Go deeper