Juul, retailers at odds over software change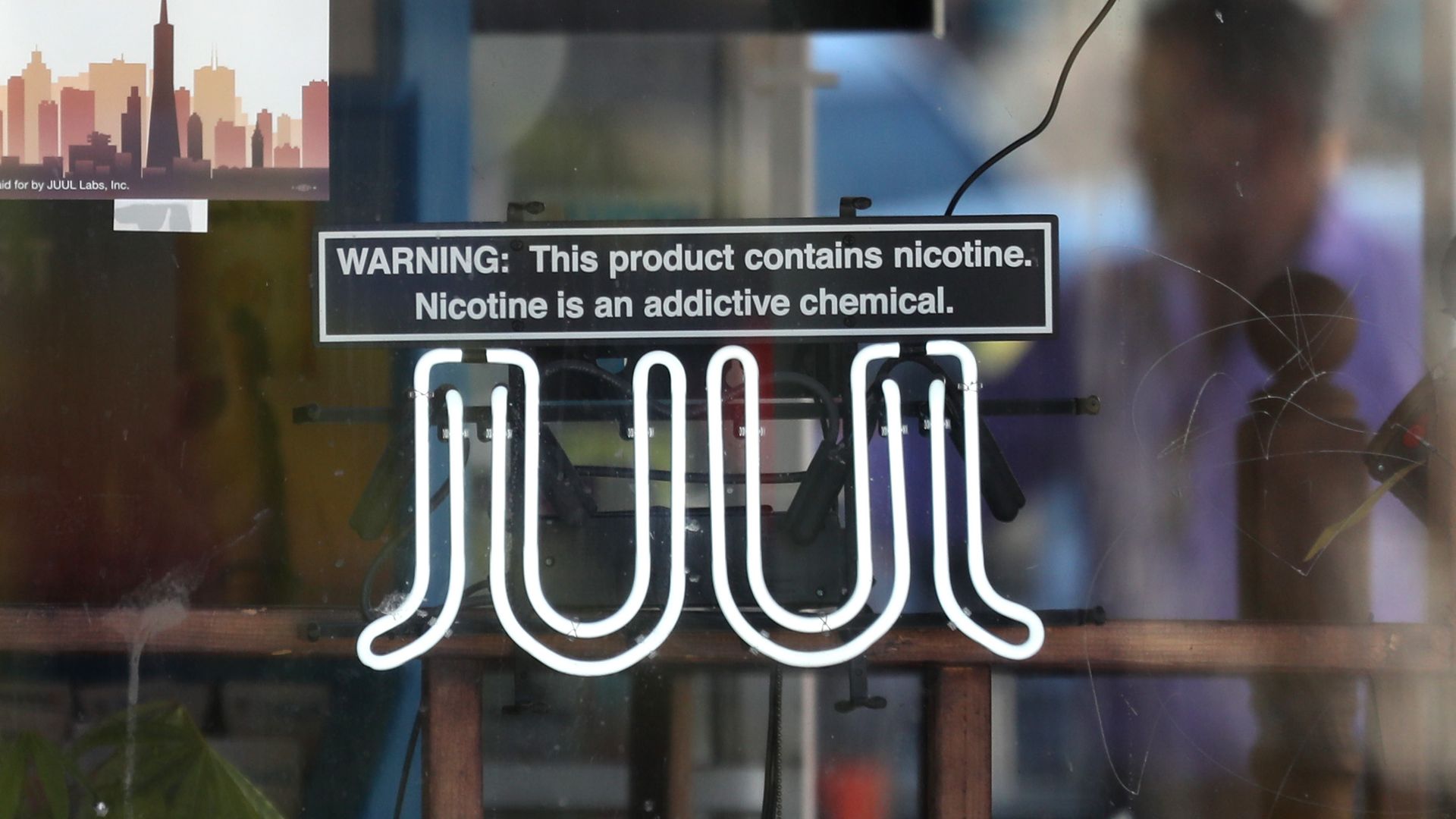 Juul says new retail software successfully curbed underage purchases and wants all stores that sell its products to eventually use it, Bloomberg reports.
The catch: Retailers gripe about changing their check-out software for 1 product. The system locks up if there are bulk purchases or if an invalid ID is scanned.
Details: The major e-cigarette maker is battling a slew of lawsuits from schools, state and city-wide bans and scrutiny from regulators, public health advocates and parents in what the Food and Drug Administration calls a "vaping epidemic" among teens.
Juul already axed its social media and ceased production of flavored vape pods, which critics say fueled teen usage.
Meanwhile: There are 1,299 confirmed and probable cases of lung injury in 49 states and 26 deaths associated with e-cigarette use, the CDC said this week. Juul is not directly connected with the illnesses. Officials still have not concluded a cause.
Go deeper